Cyrus Chipman gravesite, Mount Avon Cemetery
Introduction
This location is the burial place of Dr. Cyrus Chipman, an allopathic physician and Revolutionary War patriot who died in 1840. Chipman served in Lee's Regiment of Vermont militia in 1781. Following his military service he moved to Ontario County, New York. He came to Michigan in 1821 aboard the steamer Walk-in-the Water and settled near Rochester.
Images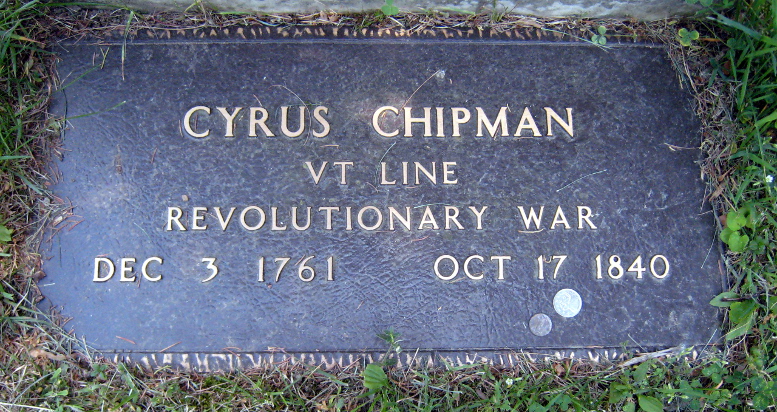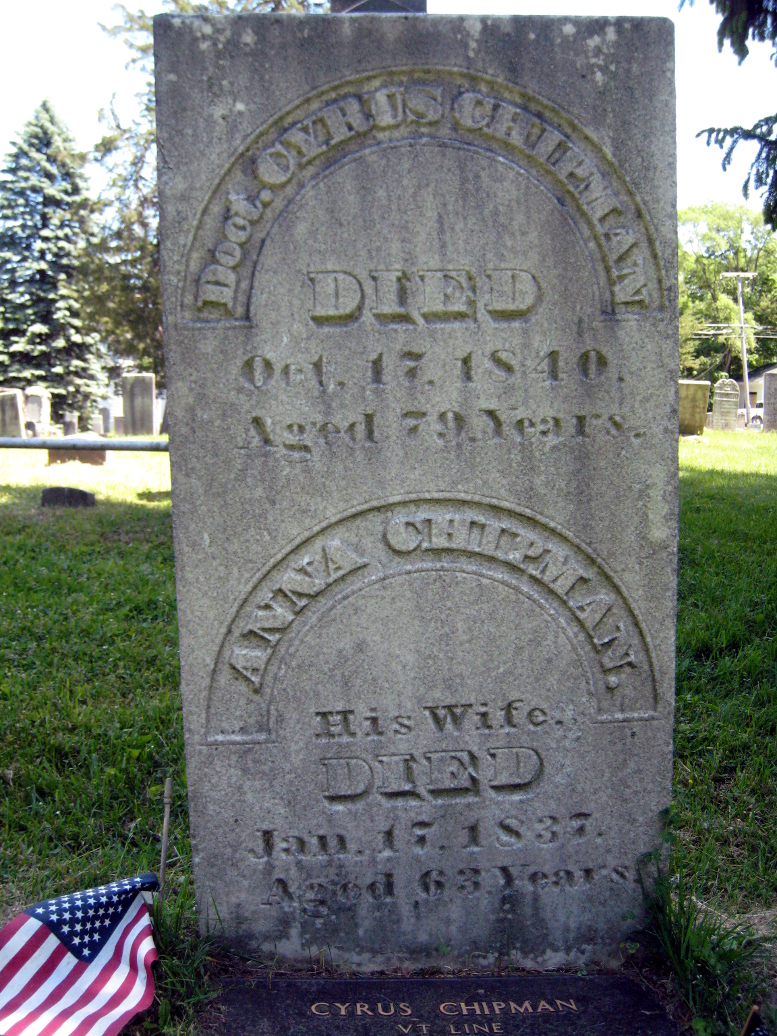 Backstory and Context
Author-Uploaded Audio
Cyrus Chipman was born in Salisbury, Connecticut in 1761. He began his medical practice in Pawlet, Vermont, where his brother, Lemuel, also a physician, lived at the time. During his residence in Vermont, Chipman served with a unit of Vermont militia during the Revolutionary War. He later relocated to Pittstown (now known as Richmond), Ontario County, New York, and came to Oakland County, Michigan in 1821. The Chipmans lived in Avon Township, south of the village of Rochester. Dr. Chipman served as postmaster for Rochester and the post office was located in his home.
Dr. Chipman married Anna Fitch in 1787 and they had fourteen children.
Sources
Chipman, Alberto Lee, b. 1878. Chipmans of America. Poland, Me.: Ye Chipman Printery, 1904, pp.55-56.
Additional Information