New Orleans Holocaust Memorial
Introduction
Dedicated in 2003, the New Orleans Holocaust Memorial is a nine-panel public art piece that was created by Yaacov Agam, a leading Israeli artist in Kinetic Art. The sculpture is a memorial to the six million Jewish people and other victims who were harassed, captured, tortured, and killed by the Nazis between 1933-1945. As one walks around the sculpture, the nine panels create a series of images, not only describing the emotions and trials of these victims but also serving as a tribute to them. A total of ten images are visible throughout the piece.
Images
This kinetic public art piece was dedicated in 2003.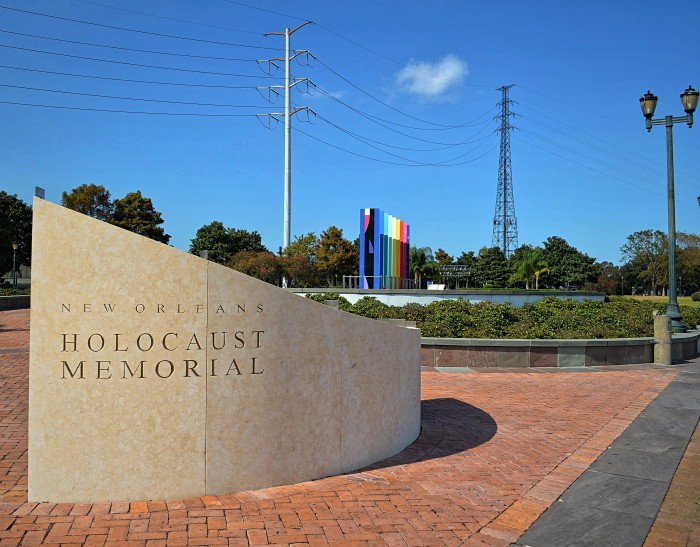 As one moves around the installation, one sees a different image. This is the first of ten images.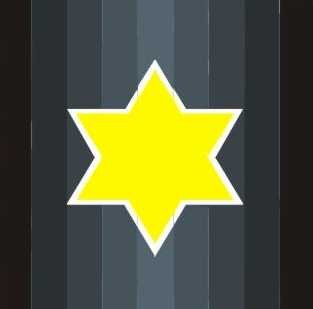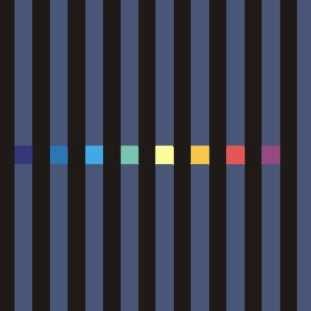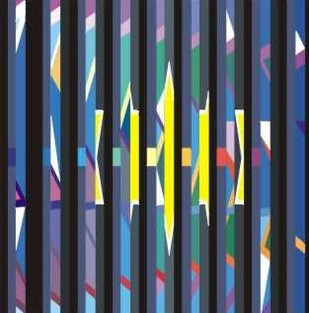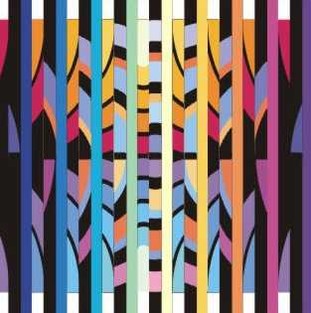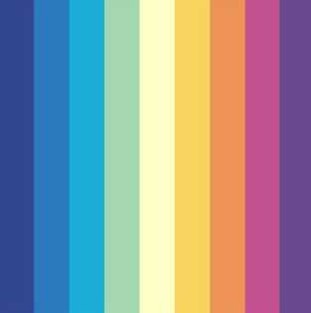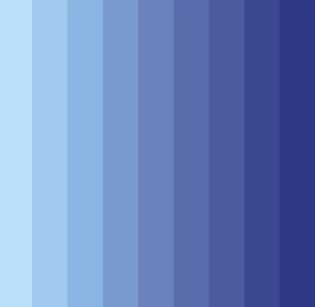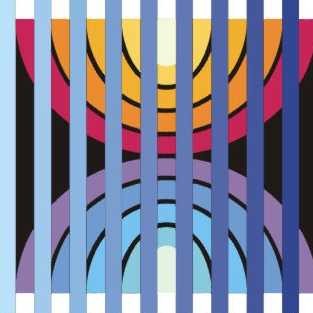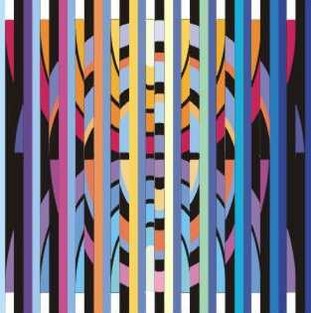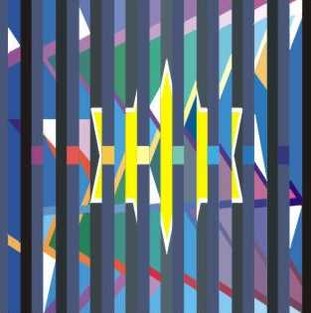 Holocaust Memorial Plaque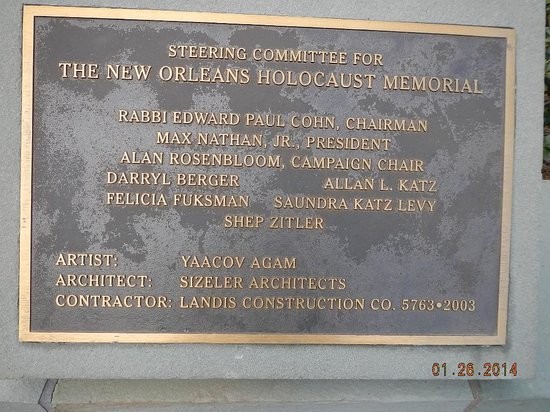 Backstory and Context
New Orleans has a long-standing history of Jewish influence and tradition. A Dutch Sephardic Jew named Isaac Monsanto, along with a small group of immigrants, moved to New Orleans seeking a better life in 1724. By the mid 1700s, the number of Western European Jewish immigrants had increased significantly. Of course, the Jewish population would not be safe from persecution in New Orleans, and the French colonists wanted to have them expelled. Many Jews decided to stand strong and continue to operate their shops and businesses. The situation would continue to deteriorate and in 1769, the second Spanish governor decided to expel the remaining successful Jewish merchants and shopkeepers. These threats even caused the first Jewish immigrant to New Orleans, Isaac Monsanto to flee. After they were forced to exile, many of the Jewish population returned to the city. 
Upon their return to life in New Orleans, the first Jewish congregation, Gates of Mercy opened in 1827 under Isaac Solis. In addition to the Jewish population from Western Europe, Jews from Eastern Europe began to move in as well. They became known as the Dryades Street Jews, after the Central City neighborhood they lived in. Jews in New Orleans would still face some struggle from anti-Semites through being excluded from Mardi Gras celebrations, as Blacks were also excluded. Together, the Jewish and African-American population formed their own Mardi Gras krewes, including Krewe du Jieux in 1995, and later Krewe du Mishigas.
The Jewish population in New Orleans has continued to thrive through philanthropy and the owning of popular department and retail stores on Canal Street. One of the top college prep schools, located in New Orleans, was founded by Isidore Newman. In Woldenberg Park, on the beautiful waterfront of the Mississippi River, sits the Holocaust Memorial. Yaacov Agam, an acclaimed Israeli artist, created this sculpture as a memorial and remembrance for the Jewish people and other victims of the Nazi perpetrated Holocaust. This art piece is constructed of nine panels each painted differently. As one walks around the sculpture, these panels blend together to form ten distinct images. Each image symbolizes the resiliency of the Jewish people, as well as the other victims of the Holocaust. The New Orleans Holocaust Memorial was sponsored by a New Orleans committee, representing all aspects of the community, both Jewish and non-Jewish, and was dedicated in 2003 as a site for Holocaust observances and Jewish Community commemorations. 
Sources
LaBorde, Lauren. GoNOLA Find: New Orleans Holocaust Memorial, GoNOLA. September 27th 2014. Accessed June 6th 2020. https://gonola.com/things-to-do-in-new-orleans/arts-culture/gonola-find-new-orleans-holocaust-memorial.
Kern, III, Clifford H.. The New Orleans Holocaust Memorial, The New Orleans Holocaust Memorial. June 1st 2003. Accessed June 8th 2020. http://www.holocaustmemorial.us/view10.htm.
Jewish Culture in New Orleans, New Orleans. Accessed June 15th 2020. https://www.neworleans.com/things-to-do/multicultural/cultures/jewish/.
Nathan Jr., Max. New Orleans Holocaust Memorial, Jewish Federation of Greater New Orleans. Accessed June 15th 2020. https://jewishnola.com/jewish-new-orleans/new-orleans-holocaust-memorial.
Image Sources
http://www.holocaustmemorial.us/view10.htm

http://www.holocaustmemorial.us/view10.htm

http://www.holocaustmemorial.us/view10.htm

http://www.holocaustmemorial.us/view10.htm

http://www.holocaustmemorial.us/view10.htm

http://www.holocaustmemorial.us/view10.htm

http://www.holocaustmemorial.us/view10.htm

http://www.holocaustmemorial.us/view10.htm

http://www.holocaustmemorial.us/view10.htm

http://www.holocaustmemorial.us/view10.htm

http://www.holocaustmemorial.us/view10.htm

https://www.tripadvisor.com/LocationPhotoDirectLink-g60864-d5986776-i89236278-Holocaust_Memorial-New_Orleans_Louisiana.html

Additional Information