Albert May House
Introduction
Built in 1898, the Albert May House is one of the best examples of Queen Ann architecture in the Bitterroot Valley. It was also the home Stevensville's first mayor, Albert May, who lived here from 1898 to 1909. The home features an elaborate wraparound porch with decorative brackets, a smaller porch in the back, scrollwork on the gable ends, stained glass, and clapboard siding. May, who operated successful sheep and cattle rancher with one of his brothers (they also operated a cherry orchard), was elected mayor in 1900. He also served on the board of trustees of a bank called First State Bank. The house was added to the National Register of Historic Places in 1991 and remains a private residence today.
Images
The Albert May House was built in 1898. Its namesake, Albert May, was Stevensville's first mayor.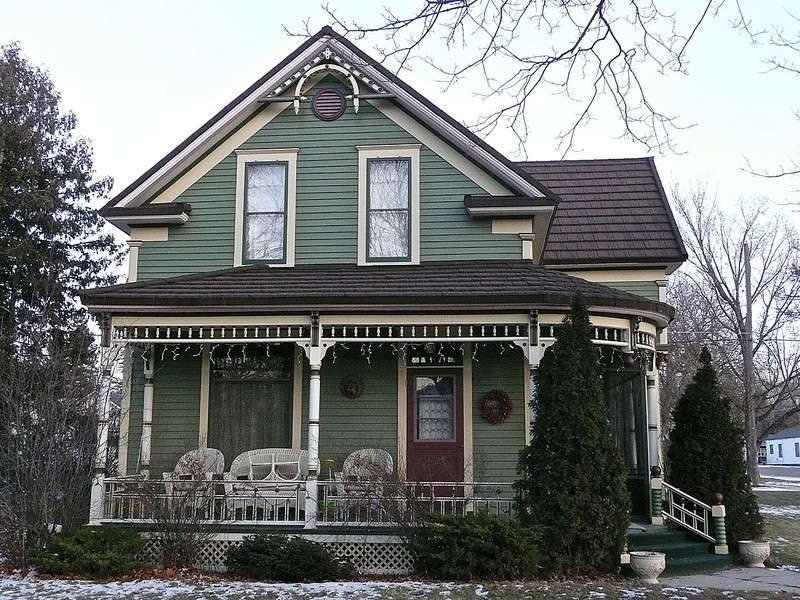 Backstory and Context
Albert May and his four brothers arrived in the Bitterroot Valley in 1892 from Ontario, Canada. They settled in what would become Stevensville just a few years after a spur of the Bitterroot Valley Railroad reached the community. The brothers became successful businessmen and farmers. May bought the property on which the house stands in 1898 and it is possible that he built the house around a log cabin that was already there. By then he was married to his wife, Phoebe, with whom he had a daughter, Alberta; they also adopted a son. Unfortunately, the son died at a young age and his wife Pheobe passed away in 1905. May married again and adopted another son. In his later years, May suffered from mental illness beginning in 1914 and relocated to California where he died in 1917. Alberta sold the house to the next owner, Carrie E. Prince who later deeded it to her husband Dr. Frank Prince in 1920. Prince ran his practice from the house.
Sources
Maclay, Lynda. "May, Albert, House." National Park Service - National Register of Historic Places Nomination Form. June 18, 1991. https://npgallery.nps.gov/GetAsset/fb1f9525-c80b-46f0-a604-6679df80263f.
The Montana National Register Sign Program. "Albert May House." Digital Vault. Accessed June 8, 2020. http://digitalvault.mhs.mt.gov/items/show/19914.
Image Sources
Wikimedia Commons: https://en.wikipedia.org/wiki/Albert_May_House#/media/File:Albert_May_house_Stevensville_MT_2012.jpg

Additional Information