The Nickel Plate Caboose
Introduction
Located behind the main museum building, positioned on the railroad tracks, is one of several railroad cars owned and maintained by the Cape Charles Historical Society. This caboose was built in 1948 and had a long and colorful history prior to it becoming part of the Museum's outdoor exhibits.
Images
Nickel Plate Railroad Caboose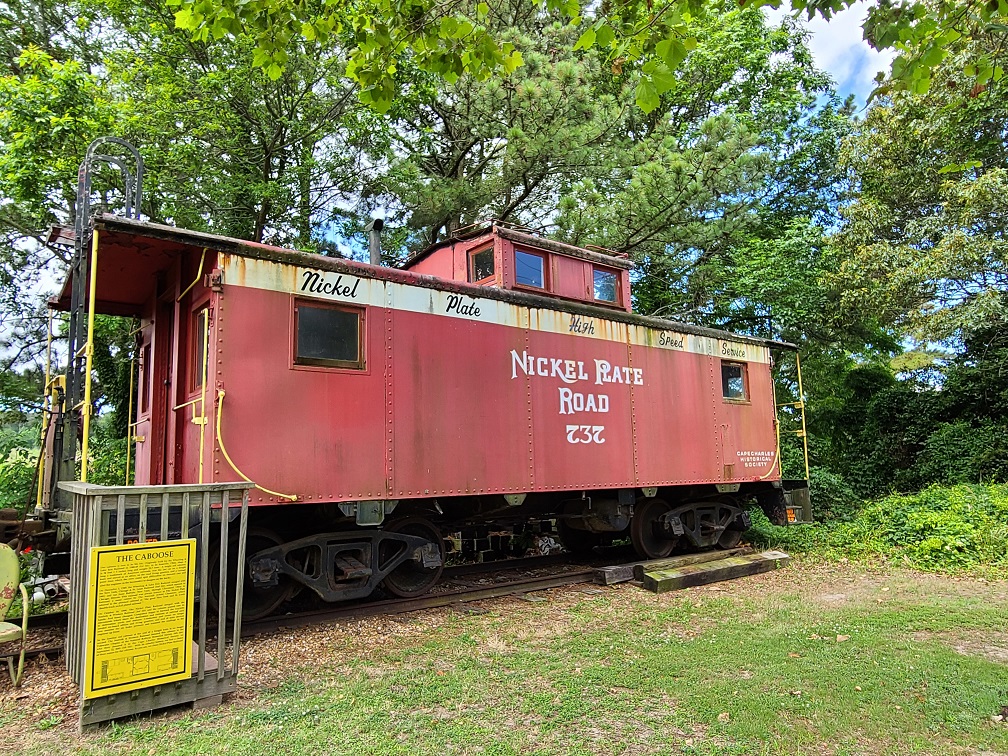 Nickel Plate Railroad Caboose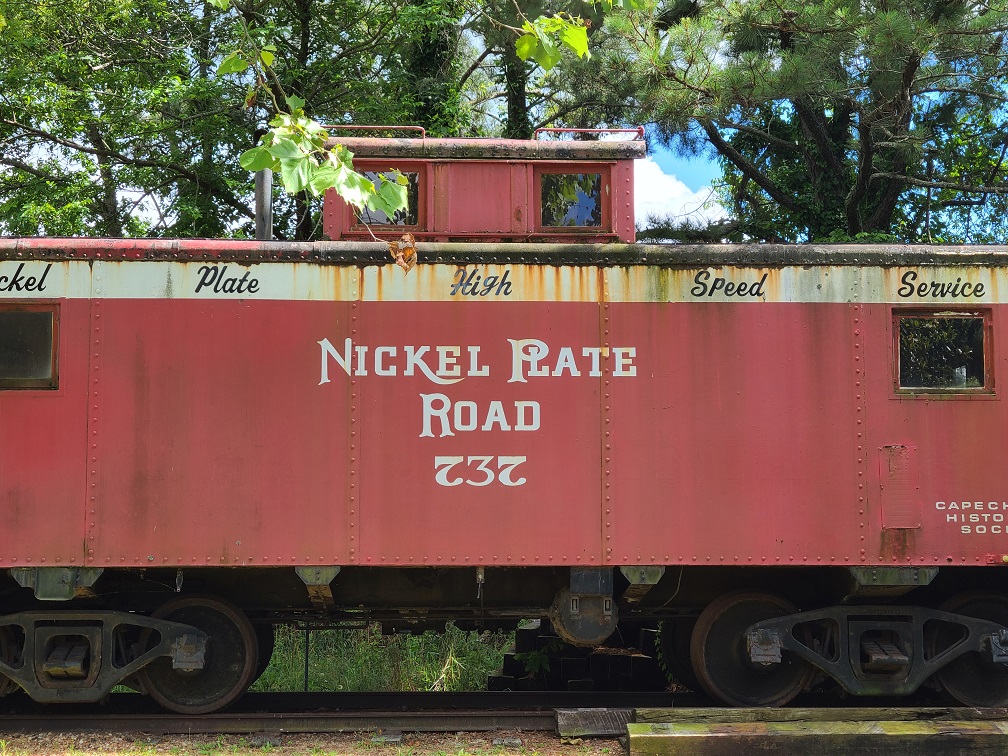 Backstory and Context
Our Caboose is now in its 5th life. Originally built for the Wheeling & Lake Erie Railroad in 1948-49 (1st life), in its Ironville, Ohio shop, it is 34 feet + 3 inches long and weighs 22.7 tons. A bright red caboose, long a trademark of American railroads, was the last car on a freight train and served as an office, on the road living quarters, and a vantage point from which the crew could spot difficulties on forward cars and alert the engineer in the locomotive to dangers on the track.
On December 1, 1949, the Wheeling & Lake Erie Railroad merged with the New York, Chicago & St. Louis Railroad (2nd life), which opened in 1882, and ran from Buffalo, New York, through Cleveland, Ohio, to Chicago, Illinois. This railroad was always known as the Nickel Plate Railroad, a name coined by the Norwalk (Ohio) Chronicle, which referred to the planned railroad as "the great New York and St. Louis double-track nickel plated railroad."
On October 16, 1964, the Nickel Plate Railroad merged with the Norfolk & Western Railroad (3rd life) and the caboose passed into its hands. And times changed. Computers began to forward the waybills (documents which show the destination and contents of railroad cars) to destination yards and stations. Conductors and crews no longer needed on-board offices and living quarters, and end of train devices now monitor the air brake pressure and transmit the readings to the engineer up front.
So the familiar red caboose at the end of a freight train is no longer needed. The Norfolk & Western Railroad donated this caboose to the Tidewater Chapter of the National Railway Historical Society (4th life), who then donated it to the Cape Charles Historical Society on September 22, 2001 (5th life). With its colorful history, we had a choice of three names for the Caboose. As you can see, we chose Nickel Plate Railroad.
Sources
Cape Charles Historical Society and Museum. Accessed September 28th 2020. https://capecharlesmuseum.org/railroad-exhibits.
Image Sources
Cape Charles Historical Society and Museum

Cape Charles Historical Society and Museum