Jimi Hendrix Memorial
Introduction
This site is the grave of Jimi Hendrix who died on September 18, 1970 at 27 years old. A famous musician and one of the most sensational guitar players of all time, Jimi Hendrix brought all new levels of sound and Black music from Seattle to the world. His talents were first largely recognized in Britain but immediately showcased all over the world. He was a proud Black man and worked hard to showcase Black music to all different types of audiences. He fought for inclusivity and used music as a form of expression during the 1960s, a time of civil rights and chaos in the United States. He brought people together with rock and blues music and contributed to its progression and what it is today.
Images
Jimi Hendrix Memorial Site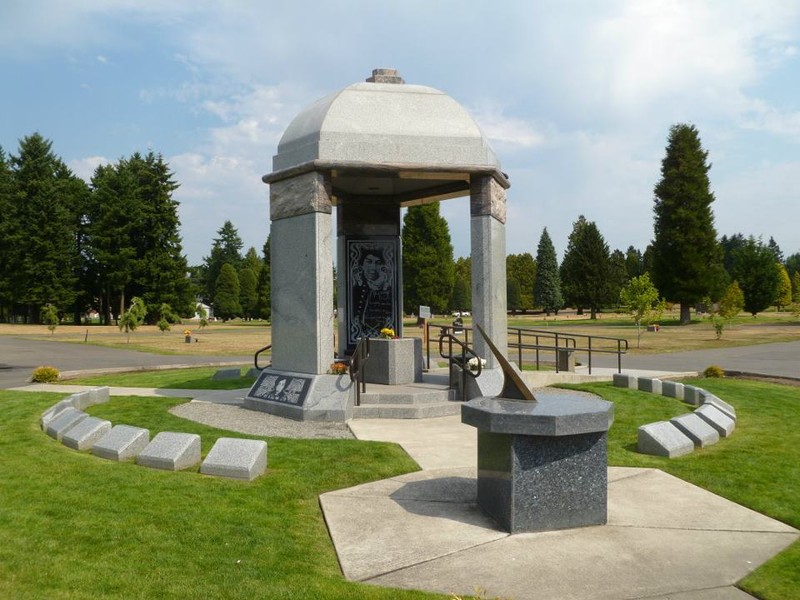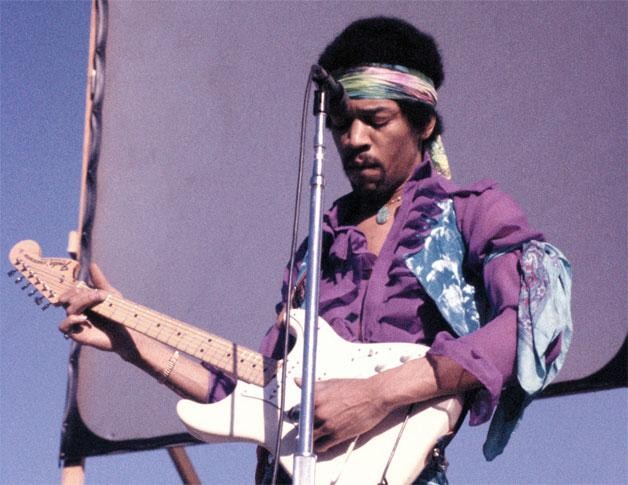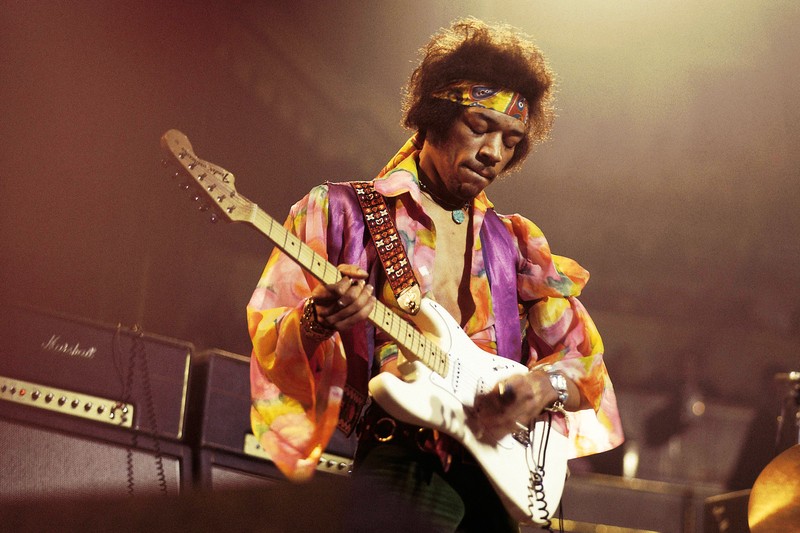 Backstory and Context
The 60s was an era strongly dedicated to movements and civil rights. Many American soldiers were being sent off to fight wars in Vietnam and times were very difficult, especially for communities of color. Music was a medium largely used to demonstrate and act for a cause. Music in the United States during the '60s had all sorts of meanings, from Black Power to women's rights, to the sexual revolution. The '60s was a time to use music as a voice of expression. 
Jimi Hendrix, a young Black man, born in Seattle, Washington, in the year 1942, had an impact so large in the world of music and inclusivity. Starting with a love for music at a very young age, opportunities lined themselves up well enough for Jimi Hendrix to grow into the star he is known as today. Not only did he change people's perspective in the world of rock music, electric guitars, and music in general. As a CN article states: "He took Black music to Mars." 
Music was a refuge for Jimi Hendrix and lucky enough for him, he was the right age at the right time with the right pursuits. Soon, the world would be entering the 60s, a time where music would bring people to listen. In 1958, strumming away at broom bristles, his father noticed his deep interest in music and purchased an acoustic guitar for him to play. The following year, Hendrix's father purchased Jimi's first-ever electric guitar. Beginning his career as a member of The Velvetones, then The Rocking Kings; Jimi Hendrix slowly rose to fame with his incredible and unique musical talents. 
Wanting to follow in his father's footsteps, Jimi Hendrix enlisted in the United States military in 1961, yet still found ways to pursue music then. After receiving a parachute injury, Hendrix was honorably discharged from the military in 1962. He continued to perform small gigs and play backup for artists like Little Richard, B.B. King, and many more. He then formed small bands of his own, for example, Jimmy James and the Blue Flames, using his artist name during that time. Chas Chandler and Jimi Hendrix met in the mid-1960s after capturing his attention at a July performance at Cafe Wha? Chas Chandler signed Jimi Hendrix and sent him to Britain where he would work to form the new band, Jimi Hendrix Experience, alongside bassist Noel Redding and drummer Mitch Mitchell. 
Jimi Hendrix Experience gained huge fame all across Britain after the release of their first single "Hey Joe."In June of the year 1967, after the incredible performance of "Wild Thing" at the Monterey International Pop Festival, the Experience reached peak fame in America and all across the world. After many successful events and tours, Jimi Hendrix Experience disbanded in 1969.
Sparking large interest in many artists and managers, plentiful opportunities made their way to Jimi Hendrix. He performed alongside different artists such as Mitch Mitchell, Billy Cox, Juma Sultan, and Jerry Velez. In the remainder of his musical career, Jimi was a member of the Band of Gypsys, Kings of Rhythm, and Johnny Jones and the King Casuals. Jimi Hendrix passed away on September 18, 1970, at the age of 27 years old. However, with the permission of his family, his recordings were issued and his music reached even more success. 
From a Seattle dreamer to a worldwide artist, Jimi Hendrix left a mark by paving a way for future generations of music. His originality and creative style influenced music during the 50s, 60s, and later. Although the air was thick, filled with racial tension and segregation, Jimi Hendrix persevered through the difficult moments and presented Black music proudly using his huge platform. While his life was short-lived, his legacy will remain longterm to continue to inspire artists and minds of the future.
Sources
"1950s Music History Including Fifties Styles, Bands And Artists." Accessed May 26, 2020. http://www.thepeoplehistory.com/50smusic.html.
American Masters. "Jimi Hendrix | Jimi Hendrix Biography | American Masters | PBS," October 31, 2013. https://www.pbs.org/wnet/americanmasters/jimi-hendrix-jimi-hendrix-biography/2743/.
Biography. "Jimi Hendrix." Accessed May 26, 2020. https://www.biography.com/musician/jimi-hendrix.
CNN, John Blake. "How Jimi Hendrix Stopped Being Black." CNN. Accessed May 26, 2020. https://www.cnn.com/2014/10/18/showbiz/jimi-hendrix-invisible-legacy/index.html.
Editors, History com. "The 1960s History." HISTORY. Accessed May 26, 2020. https://www.history.com/topics/1960s/1960s-history.