Glick-Etler barn
Introduction
Images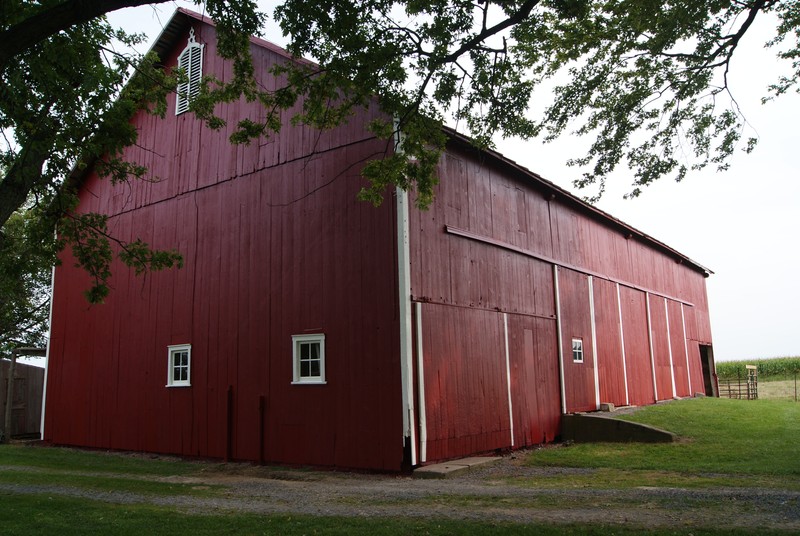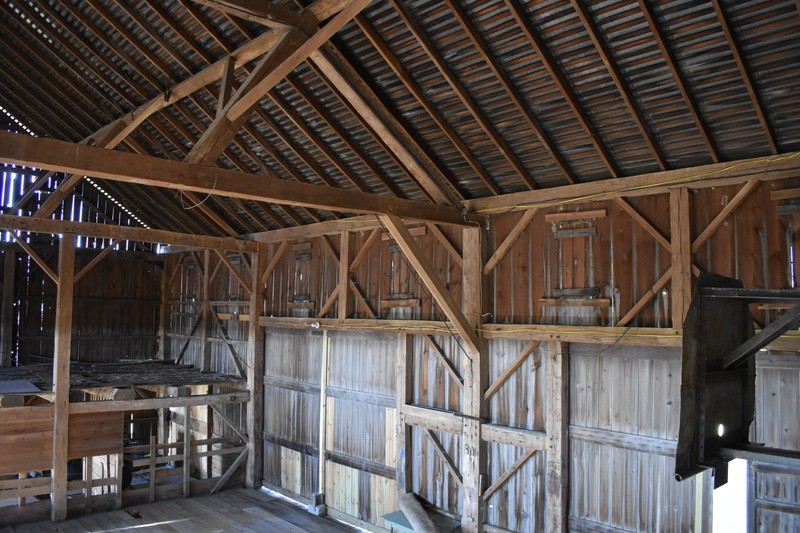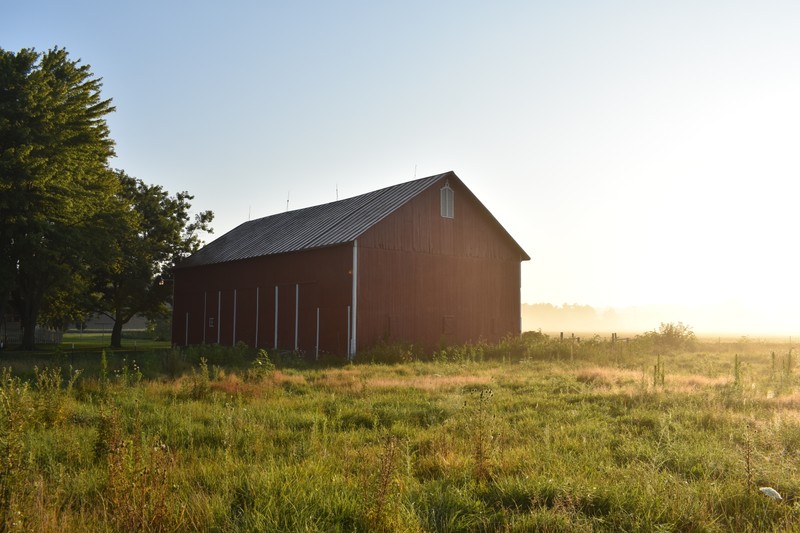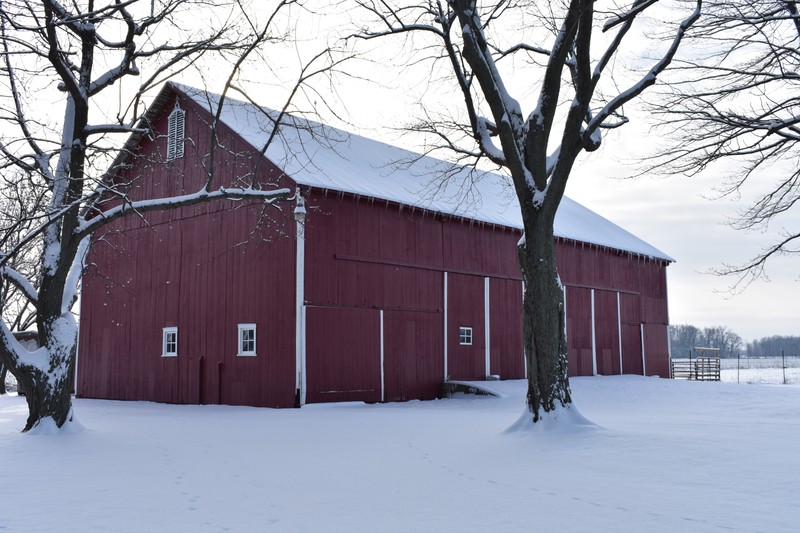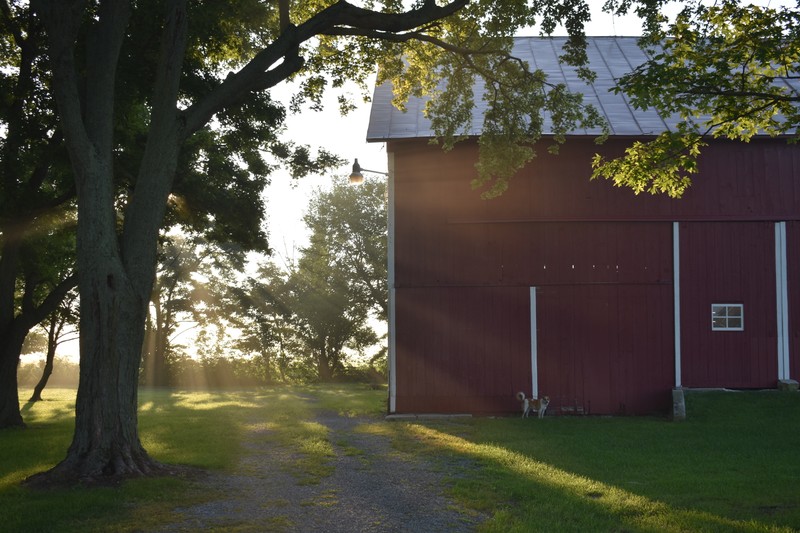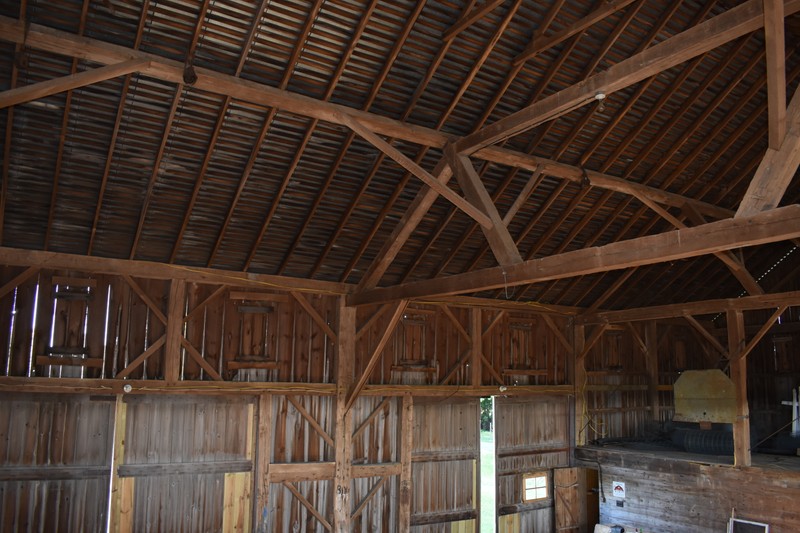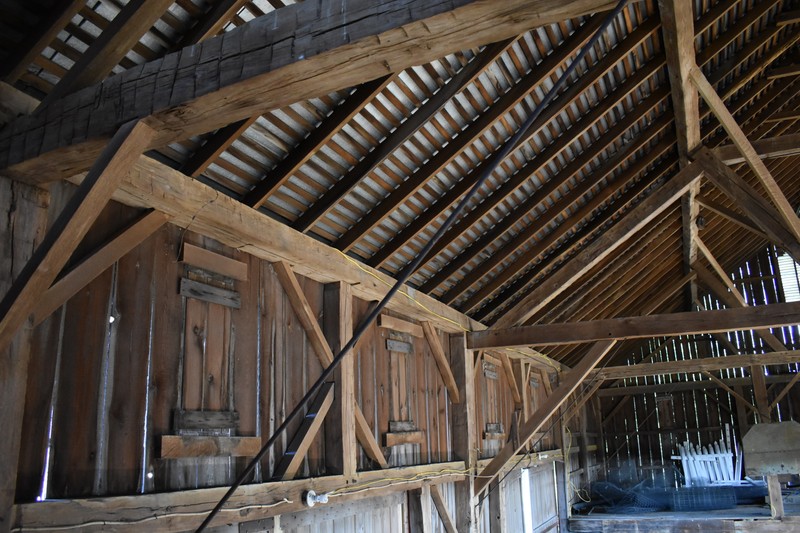 Backstory and Context
Nathan and Lauren Etler have transformed this beautiful property since acquiring it just four years ago. The farm was settled by Lauren's great-great-great grandfather, Anthony Glick, and remained in the Glick family for more than 100 years. After changing hands many times thereafter, the property eventually fell into extreme disrepair and foreclosure. Growing up just around the corner, Lauren dreamed that one day she might be able to live in this house that her family built more than 150 years ago. She would get her chance in 2013, when the property became available at a sheriff's sale. With the support and encouragement of Lauren's grandparents and parents, she and Nathan were able to purchase the property and immediately set to work restoring this beautiful farm.
In addition to the years they have spent restoring their farmhouse, Lauren and Nathan have always valued the historic barn on their property and knew from the beginning that they wanted to preserve the structure. Shortly after acquiring the property, immediate steps were taken to stabilize the barn, including some temporary repairs of joinery and the installation of a new roof. The barn was build by the Glick family in the 1850s or 1860s. The frame is primarily hand-hewn with san scantlings (smaller braces). It is not uncommon for pre-Civil War and Civil War era barns in this part in this part of the county to exhibit smaller pieces of sawn lumber, as multiple saw mills were accessible in this township by the 1840s. The barn has a uniquely designed truss system that allowed the craftsman to keep the main floor open and free of any posts. This is somewhat unusual for an Ohio barn. Over the years, iron cabling was added to provide additional support. This barn also includes the longest "single stick" beam that the Hancock Historical Museum staff is aware of in a Hancock County barn - one continuous 80' rafter plate on the west side of the barn.
In 2014, the Glick-Etler Barn was featured on the Ohio Barn Tour. Lauren and her father, and the historic barn, were featured in the PBS documentary, The Barn Raisers, which was released in 2016. In April 2017, Lauren and Nathan received Friends of Ohio barns' first barn Conservation Grant to assist with the preservation of their barn. Recently, the Etlers made several significant repairs to the barn frame, restored the decorative louvers, and added a fresh coat of paint. This year, the barn will also have repairs made to its sill plate and gutters will be added to mitigate water damage and keep standing water away from the foundation.
With assistance from their family, Lauren and Nathan have made the preservation of their property a priority. Because of their diligence and dedication, this barn will continue to serve as an important reminder of agricultural heritage and Lauren's family history for generations to to come.
Sources
Hancock Historical Museum, Barn Tour Collection, 2017
Image Sources
Hancock Historical Museum, Barn Tour Collection, 2017

Hancock Historical Museum, Barn Tour Collection, 2017

Hancock Historical Museum, Barn Tour Collection, 2017

Hancock Historical Museum, Barn Tour Collection, 2017

Hancock Historical Museum, Barn Tour Collection, 2017

Hancock Historical Museum, Barn Tour Collection, 2017

Hancock Historical Museum, Barn Tour Collection, 2017