Columbia City Theater and the Many Masks it Wears.
Introduction
The Columbia City Theater is a vibrant part of Seattle's Columbia City. It is a theater that hosts local artists and helps them start to make a name for themselves. The theater hosts live music, at a cheap price of just $20-25 for all people to come and watch. The theater shut down for a short time but was reopened on June 25, 2010, and within just two months of being reopened, it had gained a spot in Seattle's weekly "Best of Seattle".
Images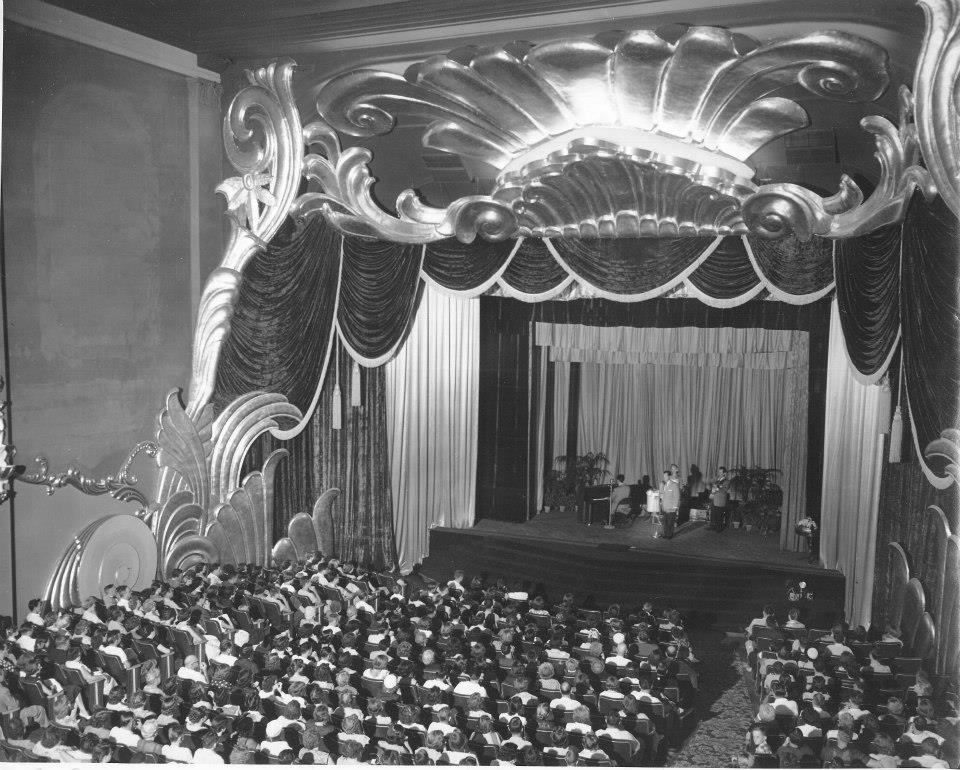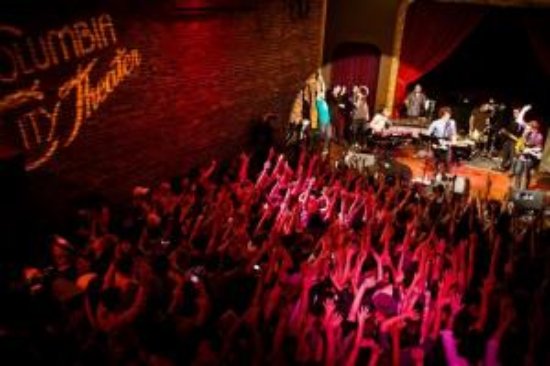 Backstory and Context
The theater was built in 1920 by John L. McCauley, a local Seattle architect. At first, the theater was a local movie cinema, bringing revenue from popcorn, drinks, the whole nine yards. It wasn't until the 1960s that the theater wanted something different; they wanted to start bringing live performances to the neighborhoods, with local artists performing. Many of you may name the famous Seattle guitarists, Jimi Hendrix. Rumors have it that the Columbia theater had him perform while he was still in high school, which may or may not, helped him get his name out there. What's crazy is that not a lot of people really know what this theater is and the many masks it wears. This theater hosted performances like Ray Charles, Ella Fritzgerald, and Quincy Jones, all in the 40s. The Columbia theater was booming. The followed all that up with famous Seattle music artists Macklemore and Ryan lewis. Needless to say that some of the biggest names in our history were hosted here in Seattle, at this theater.
What's even crazier is that not only does the Columbia theater do live performances with big artists, but it was home to the DIY punk movement also held raves, under the alias " The Lish House". This theater made misfits feel like superheroes. If you needed a night off and wanted to hear some amazing music or just party with other people who need the same thing you do, then the Columbia city theater is the place to make it happen. Oh, and lets not even get into the underground disco parties that this theater would offer. I don't know much about the disco, but I know it was very popular back in the 70s. The Theater kept all the old posters up on the wall of all the past performers and put new ones up with all the next upcoming performers to let people know that the music doesn't stop here. They raised money in the community with raffles and selling t-shirts, and they even sold fidget spinners for the kids. The money that they raised was for the renovations and other upkeep on the building. Even though the people have a lot of love for this Theater it is very old and requires a lot of help from us to keep the music and performances alive.
The Columbia Theater has a bright future ahead with not only having live music performances but also stand up comedy, slam poetry, dance shows, an all-female music series (which is AMAZING), and karaoke. The reason this theater is so loved is that it offers so many different experiences for so many people. If you love comedy, you can come to this theater, if you love comedy and dance, you can come to this theater and get both performances in one place. The mangers of the Columbia theater have done an amazing job figuring out different ways to attract people to them, and I can't wait to see what else this theater has to offer.
Sources
Ross, Michael E. Historic Columbia City Theater reopens, seattlepi. June 23rd 2010. Accessed June 4th 2020. https://www.seattlepi.com/local/article/Historic-Columbia-City-Theater-reopens-891229.php.
Sweger, WIll. AMBIGUOUS PAST BEHIND, NEW CHAPTER AHEAD FOR COLUMBIA CITY THEATER, sotuhseattleemerald. July 5th 2017. Accessed June 4th 2020. https://columbiacitytheater.com/history.
Image Sources
https://www.google.com/search?q=columbia+theater&newwindow=1&safe=strict&rlz=1C1CHBF_enUS757US757&source=lnms&tbm=isch&sa=X&ved=2ahUKEwi05sew_ujpAhW0MX0KHVViAQIQ_AUoA3oECB4QBQ&biw=1920&bih=969#imgrc=7pAK1LRPpoD3iM

https://www.google.com/search?q=columbia+theater&newwindow=1&safe=strict&rlz=1C1CHBF_enUS757US757&source=lnms&tbm=isch&sa=X&ved=2ahUKEwi05sew_ujpAhW0MX0KHVViAQIQ_AUoA3oECB4QBQ&biw=1920&bih=969#imgrc=LTcdCAx44ercrM