Pacific Northwest Ballet
Introduction
Located a block away from Seattle Center, the Pacific Northwest Ballet is one of the city's most prized attractions. PNB has been ranked as a top professional ballet school in the United States. It has the highest per-capita attendance in the U.S. with 11,000 subscribers in 2004, and it has over one hundred performances annually that non-locals travel to see. The program offers ages eight and up the opportunity to dance at its renowned institution. While it is now a leading company, it did not start that way. It took over two decades before PNB became a household name.
Images
Kent Stowell and Francia Russel (Directors of PNB from 1977-2005)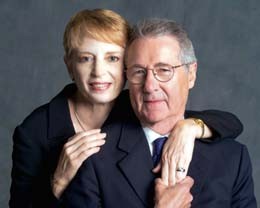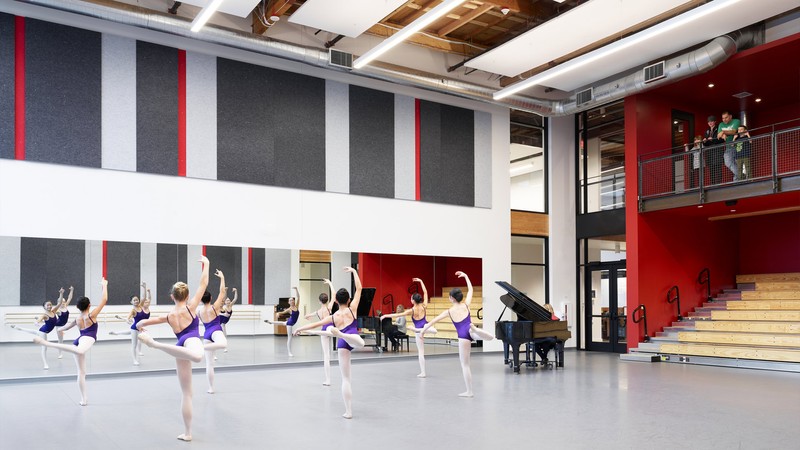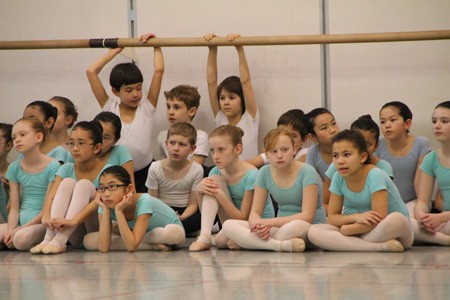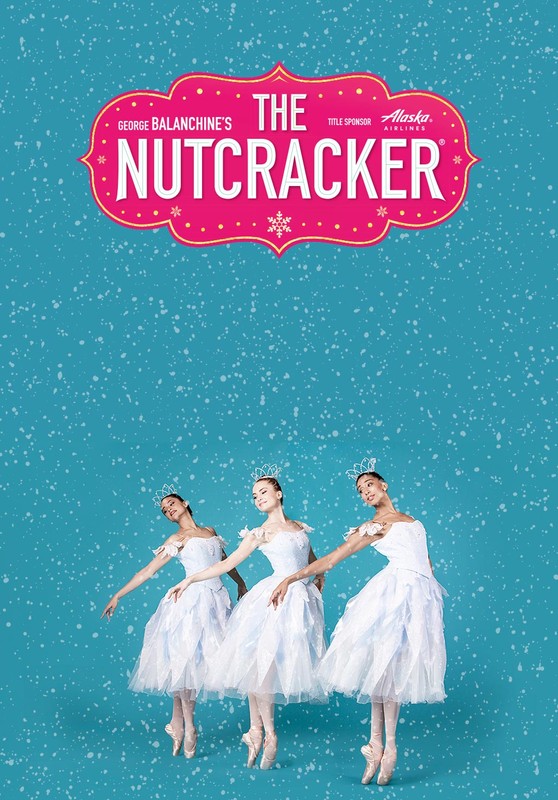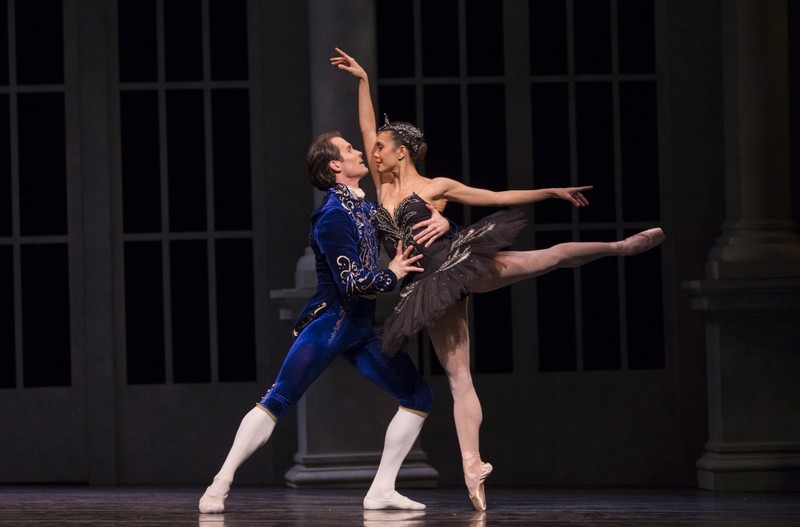 Peter Boal (Director of PNB since 2005)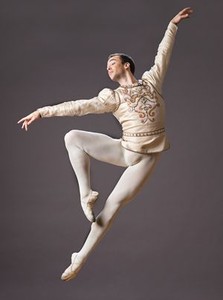 Backstory and Context
Pacific Northwest Ballet, also known as PNB, was founded in 1972 and was initially named Pacific Northwest Dance Association, which was under the aegis of the Seattle Opera Association. In 1973, Leon Kalimos, Janet Reed, and Melissa Hayden took over leadership of the program. Then in 1977, Kent Stowell and Francia Russell took over as directors and developed the program into the successful school that it is today. 
When Stowell and Russell arrived, PNDA was filled with chaos due to departing dancers, administrators being ill, and a scarcity of teachers. The new directors were determined to make a great company that would have order but also be inviting. Russell created a syllabus and constructed requirements for advancement while Stowell dealt with the company's business side. Near the end of the year, the school became an independent organization, so Russell and Stowell produced The Nutcracker, which was a hit, selling out for its holiday run. Then in 1978, the school was renamed Pacific Northwest Ballet. 
In the 80s and 90s, the company often toured, giving itself a name on an international scale. They performed in Vancouver, British Columbia, Alaska, Minneapolis, Washington D.C., Aspen, Hawaii, Arizona, California, and Melbourne, Australia. The attention that the company got increased sales in Seattle. 
Then in 2005, Peter Boal took over as director and remains in that position in 2020. Due to Stowell and Russell, and Peter Boal, PNB now has an annual budget of $20.7 million, a staff of over 350, sold-out shows, and roughly one thousand dancers attending annually. And, the program has continued to tour for forty years. In 2020, they plan to travel to New York, British Columbia, and Italy to perform. 
The school is located next to Mccaw Hall, where PNB's performances take place. These performances occur throughout the year, with roughly a 10-day long run every month or so. Mccaw Hall and the PNB studios are located at the heart of Seattle: Seattle Center, where the Space Needle and Science Center are also located. Seattle Center is one of the biggest tourist attractions in Seattle, so PNB tickets are often sold to visitors.
The school offers over one thousand students professional training. To support and challenge each individual, PNB divides students into divisions: children, student, and professional. PNB also has a program for 600 teens and adults called the "Open Program" that provides an encouraging space for amateurs.
PNB also offers partial scholarships to students who need it and continually demonstrate their want to learn and their technique to be a professional. On top of that, PNB also offers Seattle Public School students the opportunity to study ballet with them free of charge. More specifically, these students have a scholarship for two classes a week, dance clothes, transportation, and tickets to PNB performances. If the students have a desire to continue their training, they must begin paying tuition or file for a scholarship. 
Dance has been scientifically proven to improve brain health. One study conducted at the Albert Einstein College of Medicine in 2003, discovered that dance lowered the participants' risk for dementia. In later years, Harvard Medical School discovered that dance can be used to help and treat people with Parkinson's disease. With that, PNB dancers will retire with healthier brains compared to the average U.S. worker. 
Even with upsides of dance, there, unfortunately, is an underlying problem in it, especially ballet. Many young ballerinas suffer from anorexia due to the traditional figures that have continued to model what these dancers should look like: pale skin, a small waist, long limbs, and a flat chest. These high standards set up children, particularly young girls, to feel as though their weight is the one thing that they can change. In their minds, this makes up for the lack of flexibility, lean muscles, natural turnout, etc. American Ballet Theater principle dancer, Misty Copeland has begun to change the expectation of "ballerina bodies" because she is a Black, large chested, curvy dancer at a prestigious ballet company. Though she currently ranks as one of the world's most famous dancers, expectations of dancers' bodies must continue to evolve so as not to harm these hard-working individuals. 
Sources
Becker, Paula. Pacific Northwest Ballet, History Link.org. June 20th 2012. Accessed June 4th 2020. https://www.historylink.org/File/10135.
David, Carissa. Why are Ballerinas so Skinny?, Medium.com. May 13th 2018. Accessed June 4th 2020. https://medium.com/why-are-ballerinas-so-skinny/why-are-ballerinas-so-skinny-54cd4345f69c.
Tuition and Scholarships, Pacific Northwest Ballet. Accessed June 4th 2020. https://www.pnb.org/pnb-school/classes/tuition/.
History, Pacific Northwest Ballet. Accessed June 4th 2020. https://www.pnb.org/aboutpnb/history/.
About PNB School, Pacific Northwest Ballet. Accessed June 4th 2020. https://www.pnb.org/pnb-school/about/.
Dancing and the Brain, Harvard Medical School. Accessed June 4th 2020. https://neuro.hms.harvard.edu/harvard-mahoney-neuroscience-institute/brain-newsletter/and-brain/dancing-and-brain.
Children's Divison, Pacific Northwest Ballet. Accessed June 4th 2020. https://www.pnb.org/pnb-school/classes/childrens-division/#:~:text=Pacific%20Northwest%20Ballet%20School%20offers,%2DBallet%20for%20age%207)..
Season, Pacific Northwest Ballet. Accessed June 4th 2020. https://www.pnb.org/season/.
Blumberg, Naomi. Misty Copeland, Britanncia. Accessed June 4th 2020. https://www.britannica.com/biography/Misty-Copeland.
Image Sources
https://www.historylink.org/File/20435

https://www.pnb.org/season/plan-your-visit/mccaw-hall-seating/

https://mithun.com/project/pacific-northwest-ballet-francia-russell-center/

https://www.myballard.com/2011/02/06/ballard-kids-perform-in-pnbs-cinderella/

https://www.pnb.org/nutcracker/

https://www.google.com/search?q=swan+lake+pacific+northwest+ballet&rlz=1C1CHBF_enUS757US757&source=lnms&tbm=isch&sa=X&ved=2ahUKEwj83LuQyebpAhXTJTQIHQi3AkMQ_AUoAnoECBEQBA&biw=874&bih=836#imgrc=DiHQ5edjZC1ciM

https://www.pinterest.ru/pin/443041682066653334/

Additional Information