Ravalli County Museum & Historical Society
Introduction
The Ravalli County Museum & Historical Society is dedicated to preserving and promoting history of the county and the Bitterroot Valley. It is housed inside the historic Ravalli County Courthouse, which was built in 1900. The museum's permanent exhibits highlight a variety of areas including Lewis and Clark's experiences in the valley, pioneer life in the West, trappers and miners, the logging and agricultural industries, Native American history, and the natural history of the valley. The building itself its listed on the National Register of Historic Places for its architecture and its former role as the seat of county government. Its design combines the Romanesque architectural style with classical elements. As such, it represents the transition from the Romanesque style, which as popular in the 19th century, to the Classical style, which gained popularity in the early 20th century. Notable features include rounded arched Romanesque windows and a corner tower topped by an open cupola.
Images
The Ravalli County Courthouse was built in 1900. Its design is a blend of Romanesque and Classical architecture.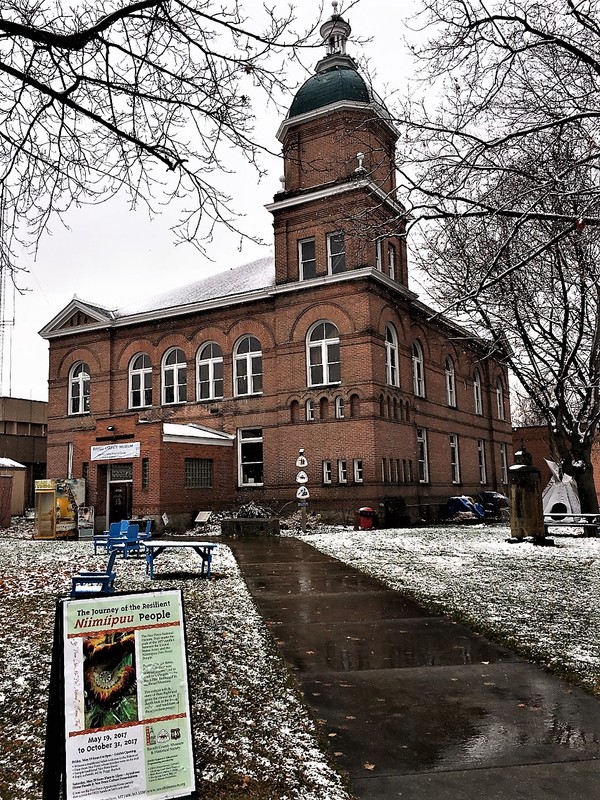 Backstory and Context
Ravalli County was established in 1893 but the county seat was initially located at the town of Stevensville. However, an election was held in 1898 and voters chose Hamilton to be the county seat. Irish immigrant Marcus Daly founded Hamilton in 1890. He owned the highly successful Anaconda Copper Mining Company and owned a large, 22,000-acre stock farm in the valley, where he raised racing horses. He established the town next to the Northern Pacific Railway line and promoted competition among local business, which created a healthy local economy. As a result, by 1900 Hamilton became an important economic center and a suitable location for the county seat. It is named after James Hamilton, Daly's employee who surveyed the town's first plats. It appears that the museum opened in the courthouse shortly after government functions moved elsewhere in 1974.
Sources
"About Hamilton." HamiltonMontana.com. Accessed June 3, 2020. http://hamiltonmontana.com.
Que, Frederic L. et al. "Ravalli County Courthouse." National Park Service - National Register of Historic Places Nomination Form. April 20, 1979. https://npgallery.nps.gov/GetAsset/834319b3-d8b8-46b2-a8b1-e5914b5502b7.
"Artifact Collection." Ravalli County Museum & Historical Society. Accessed June 3, 2020. https://ravallimuseum.org/collections-archives.
Image Sources
Jon Roanhaus, via Wikimedia Commons: https://commons.wikimedia.org/wiki/File:Ravalli_County_Courthouse_NRHP_79001424_Ravalli_County,_MT.jpg

Additional Information