The Milan Museum: The Newton Arts Gallery
Introduction
Founded in 1968, The Edna Roe Newton Arts Building houses galleries filled with works from around the world. The building and collection of paintings, sculptures, glass, and decorative arts were the generous gift Bert Persing Newton. Mr. Newton has many ties to Milan, which is why he chose the Milan Museum to house his and his wife's extensive collection.
Images
Sèvres Coffee Set: The Sèvres porcelain factory was founded in the town of Vincennes in 1740. The prevailing Empire Style 1800-1815 used elaborate gilding, with scenes that linked all the pieces together by both the subject matter and style. The coffee set, a romance unfolds between two young courtiers from a first meeting, to courtship, to a proposal of marriage.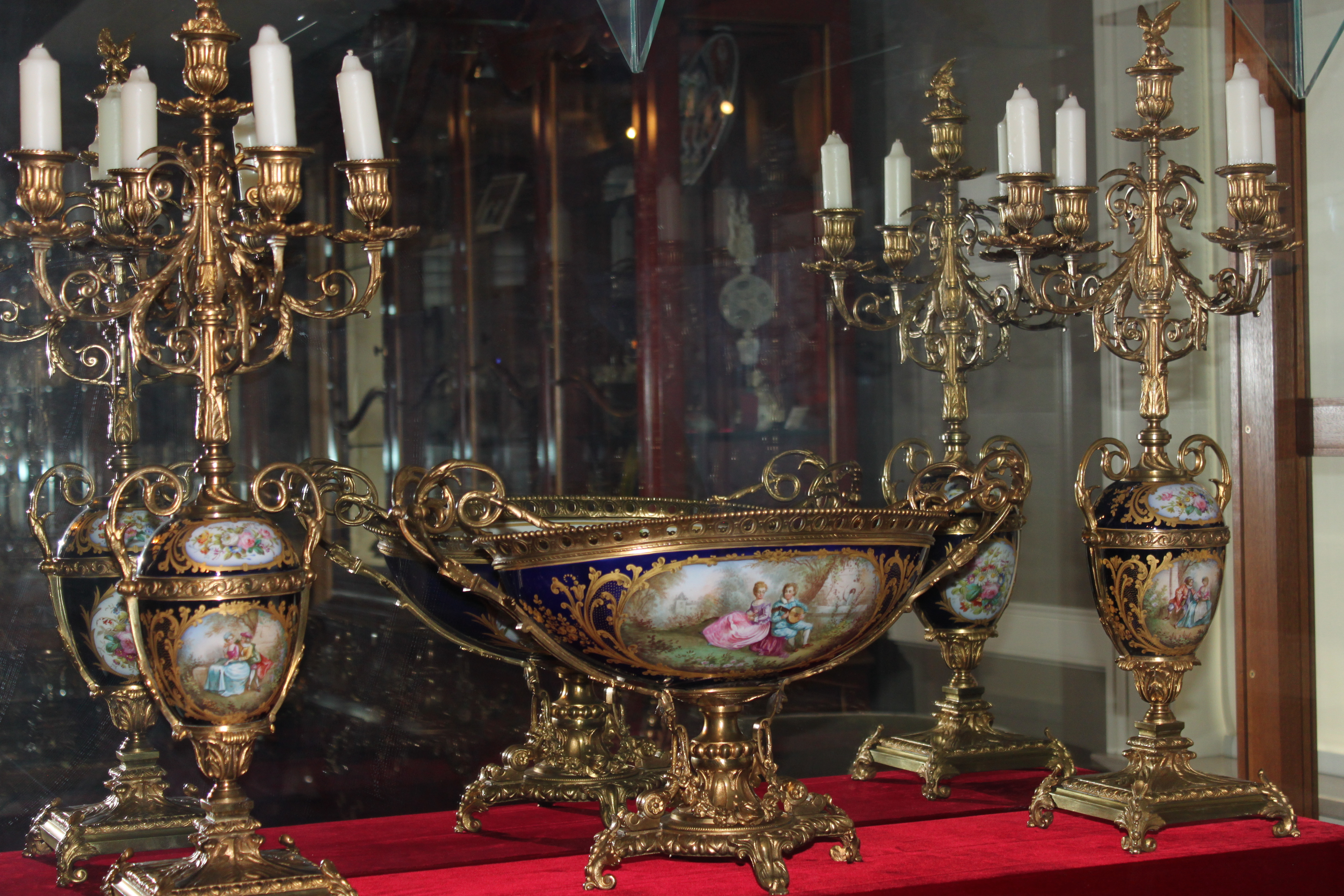 Untitled, by Cornelius Wouter Bouter (Dutch 1888-1966) Influenced by the Hague School of Painting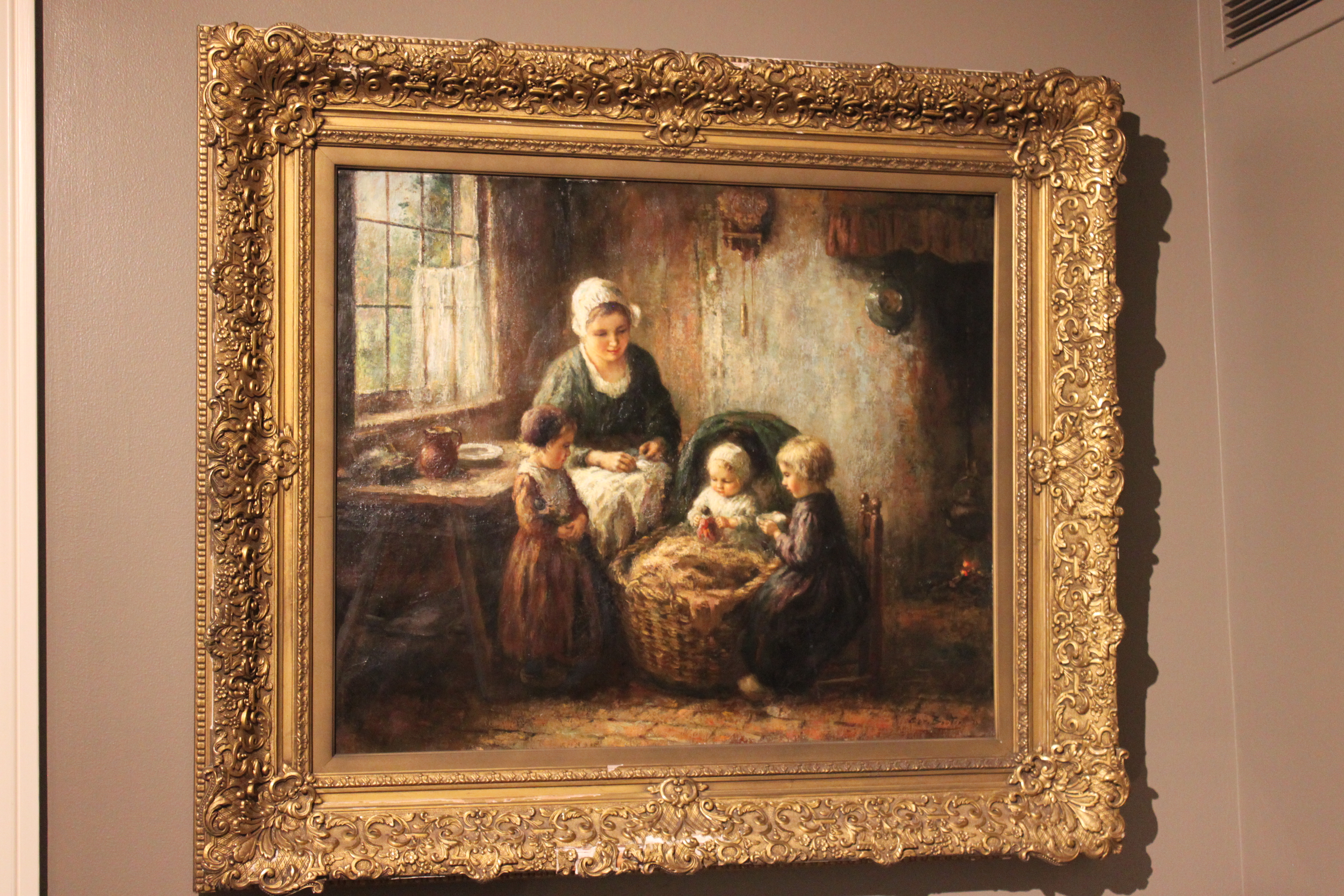 Hunters Visit, by Eugene Remy Maes (Belgian 1849-1931 and Jan David Col, Belgian 1822-1900)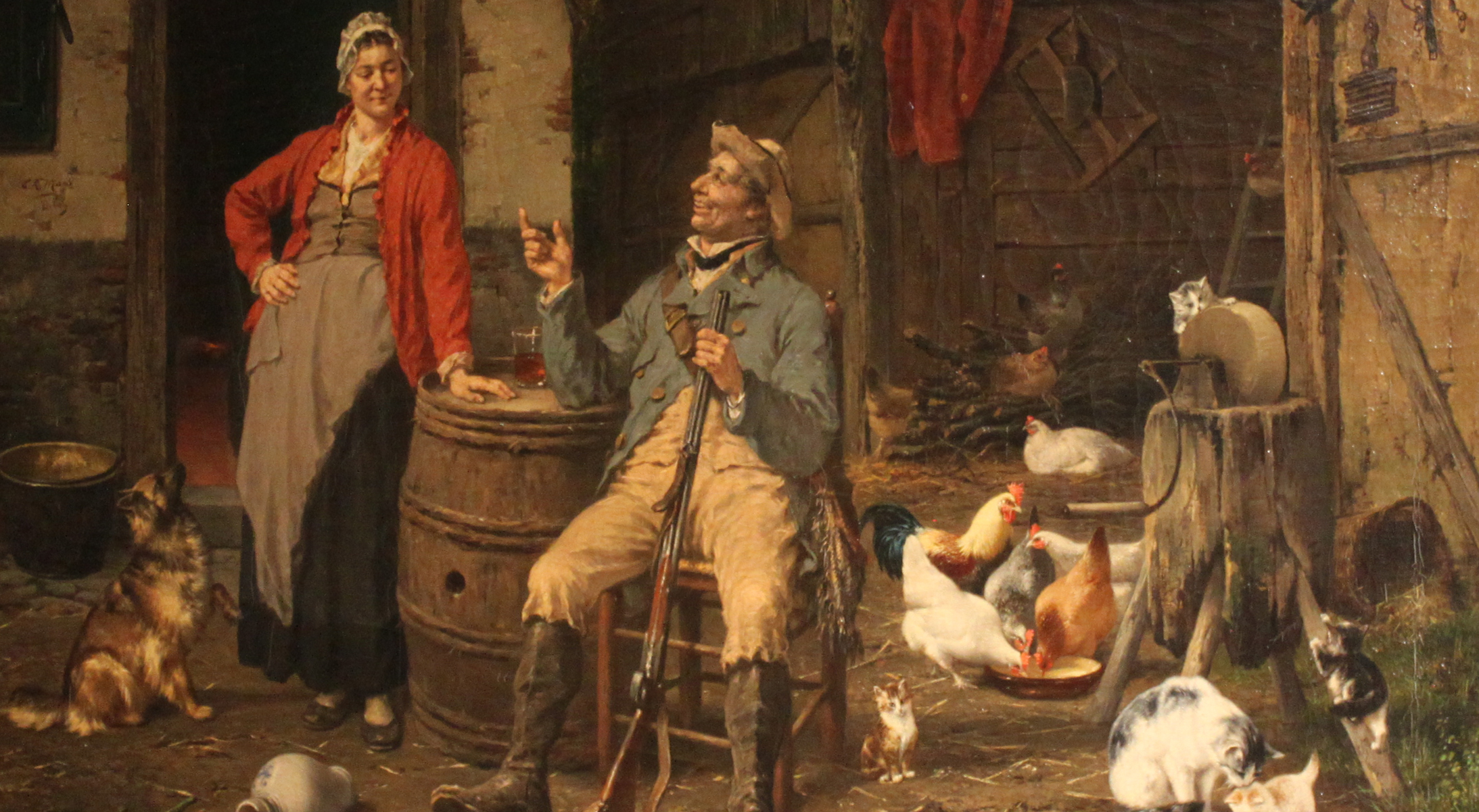 Netsuke are hand-carved from ivory, lacquered wood, or a combination of both and were worn from the seventeenth century through mid-nineteenth century. A series of fifty ornately carved netsuke are on display, along with inro, a decorative companion piece worn by the Japanese. Inro originated in China and were first used to hold official family seals used in making business transactions. When first introduced in Japan, they were used as household decorations. Each inro consisted of two to four boxes, each fitting on top of another and were usually made of wood with an applique of silver, gold or enamel objects. It became the custom to wear inro suspended on a cord from the netsukes on the belts of kimonos.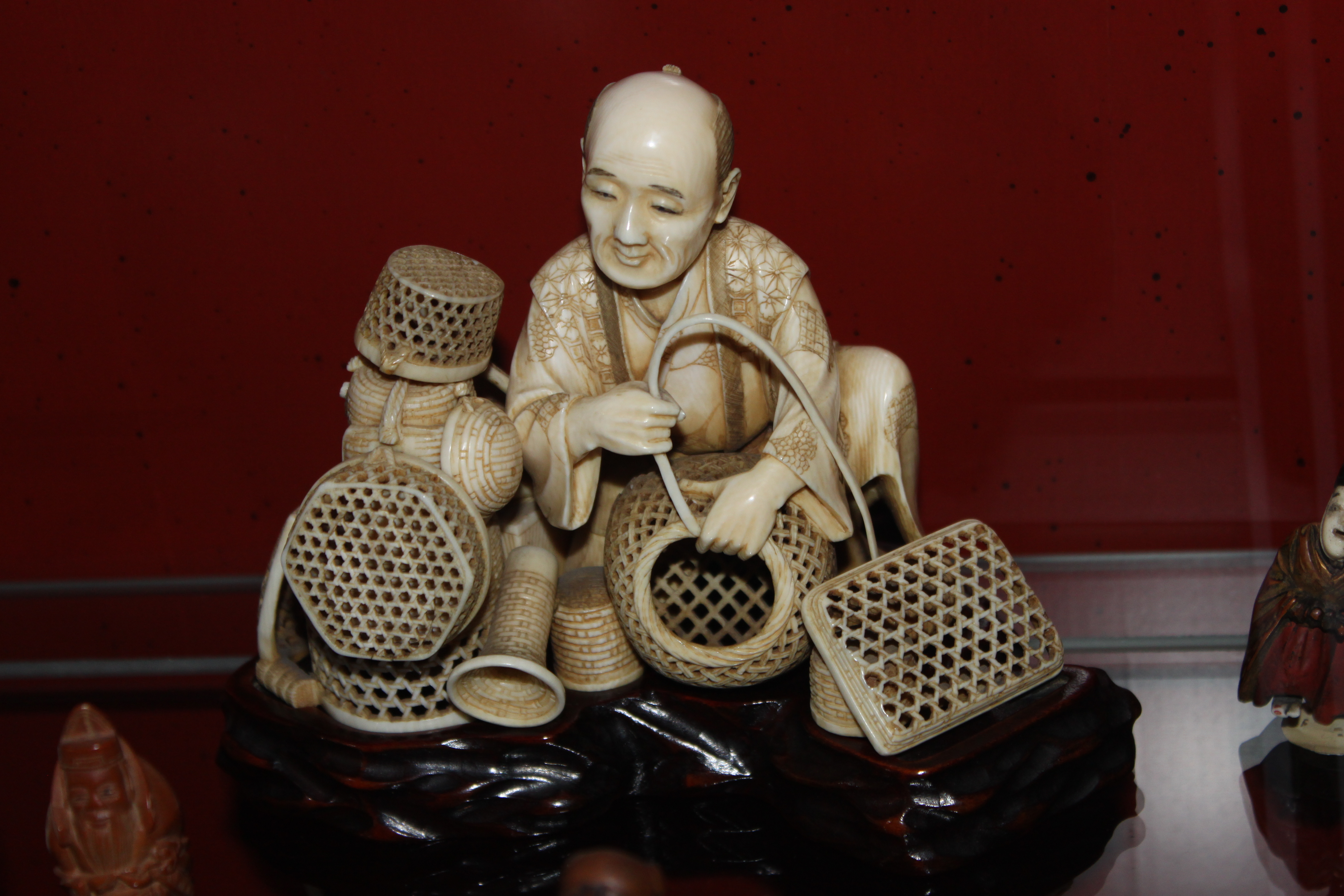 An intricately carved set of sixteen, lace-like balls, were carved in place, one within the other from a single piece of ivory. The set was likely used as part of a Hindu religious ceremony. Each of the sixteen balls fully rotates within its larger counterpart and is said to have required three generations in India to complete.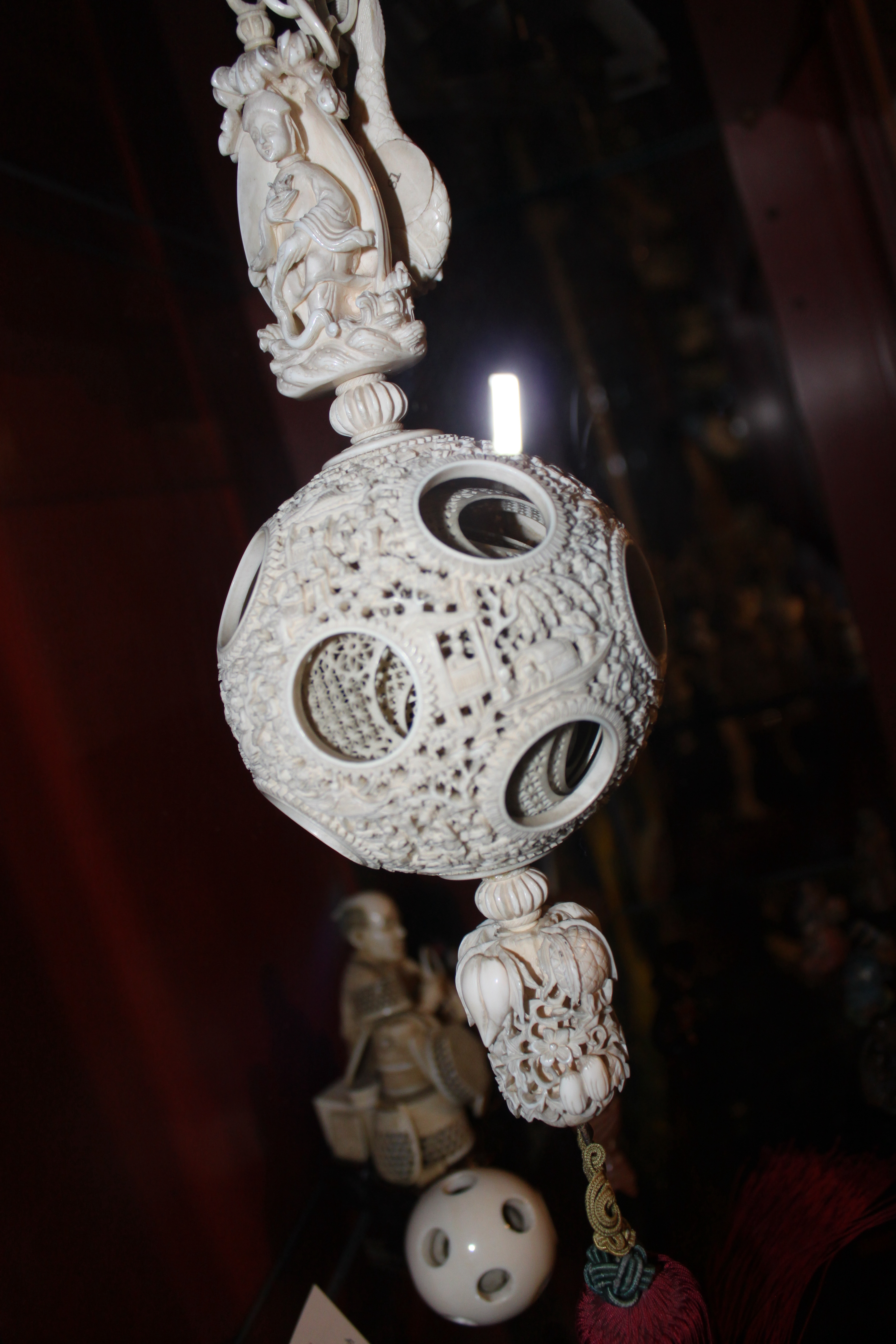 The mineral sepiolite, makes the two meerschaum pipes depicting the likenesses of Peter Paul Ruben and Sire Anthony Van Dyke. Meerschaum can be both carved and polished and the pipes are usually created underwater to maintain the minerals pliability. During the Victorian era, these status symbols were often carved images from history, literature and art but soon gave way to the new look of Art Deco after WWI.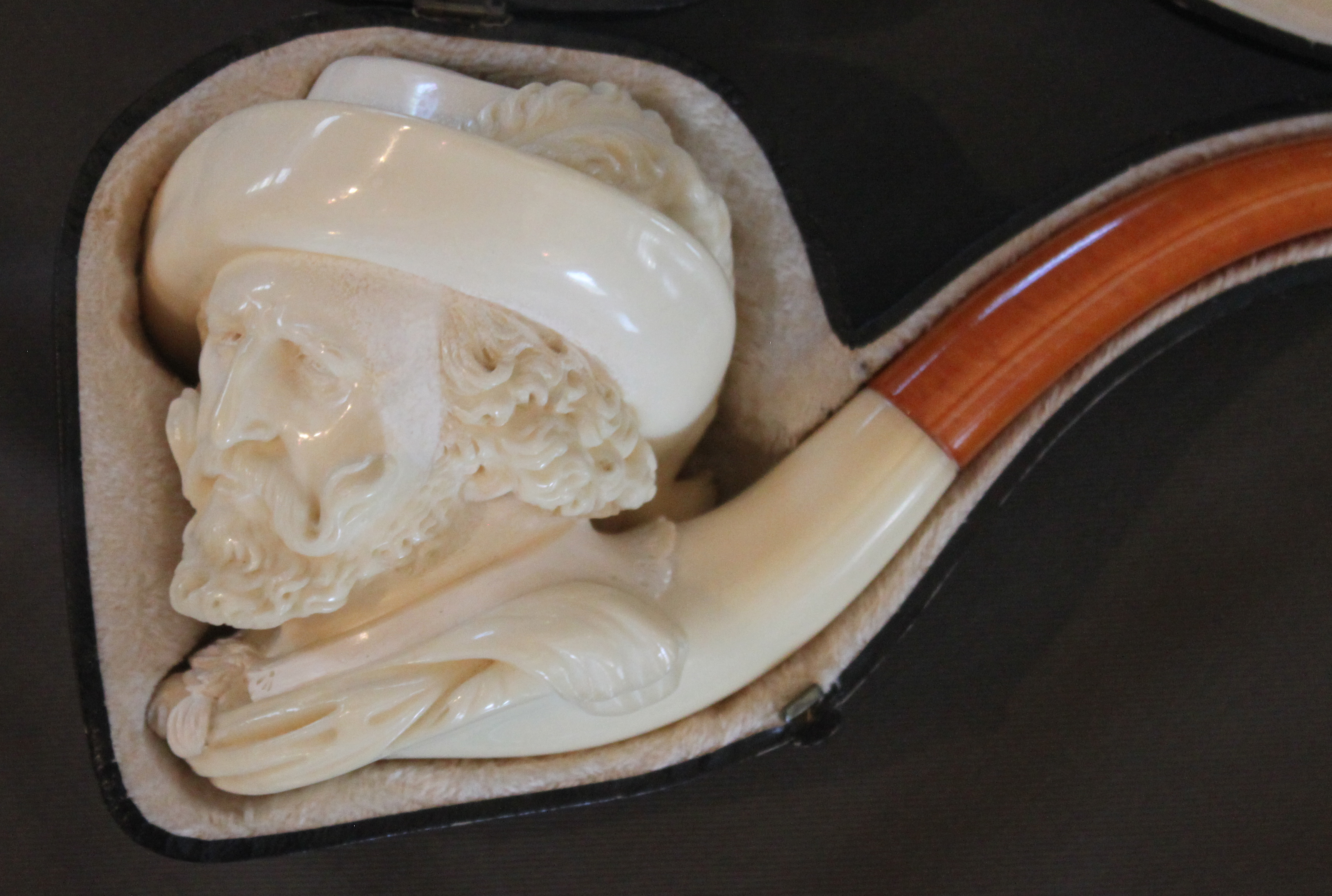 A filigree bowl of gold, silver and translucent enamel resembling stained glass purchased in Moscow.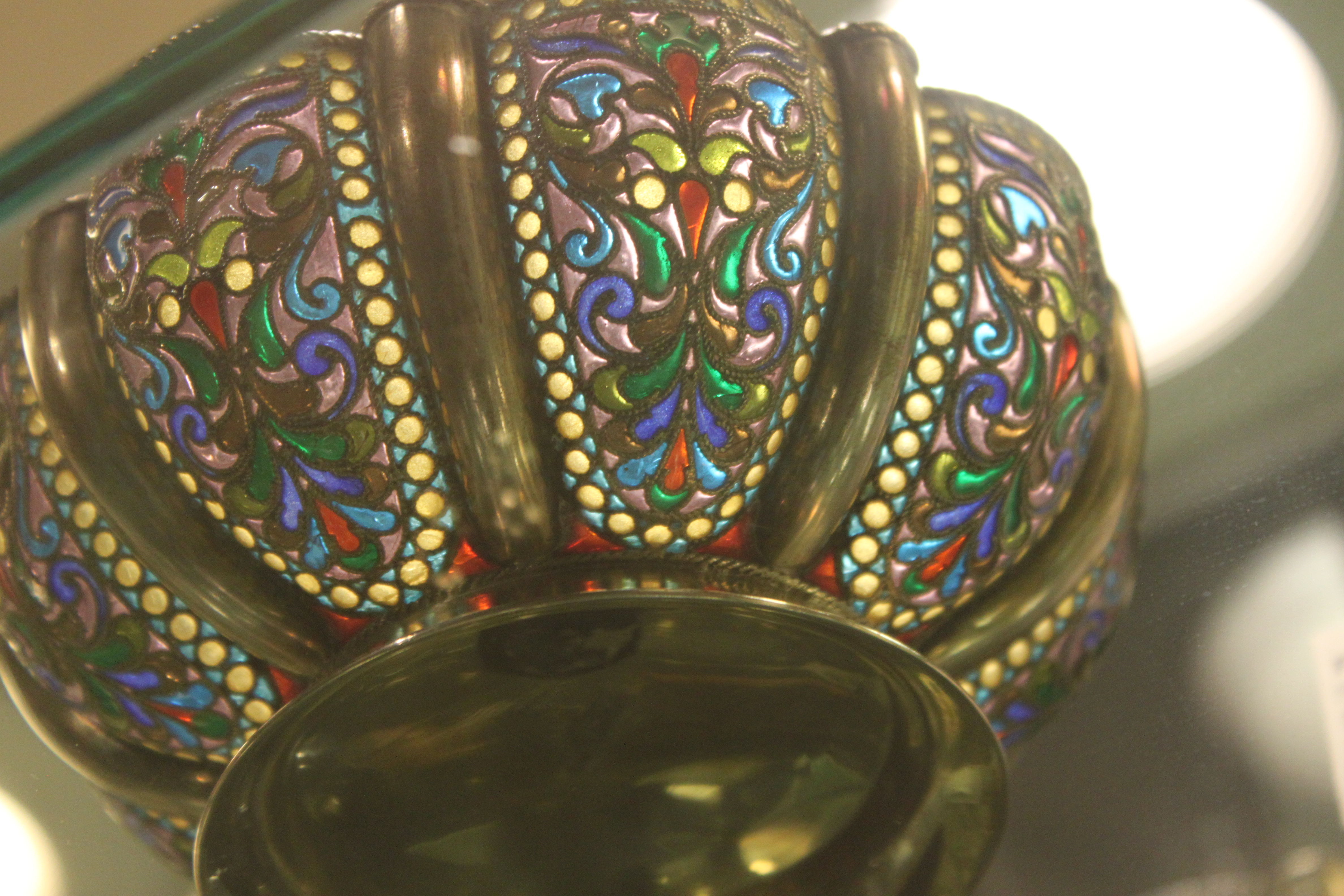 A Brazilian demitasse set made of silver include Brazilian coins no longer minted in each piece represents the Newton's time in Brazil. Bert received the Order of the Southern Cross from the Brazilian foreign minister and the Order of the Lion of Finland from the Brazilian President.
Backstory and Context
Edna May Roe (January 3, 1890 – November 19, 1964) and Bert Persing Newton (July 1, 1889 – January 6, 1976) grew up on farmlands in Oxford Township, just west of Milan. Following Edna's graduation from nursing school at the Battle Creek Sanitarium in Michigan, the two were married on November 3, 1914. The couple traveled extensively due to Bert Newton's position as vice president in charge of foreign development for Gulf Oil, developing an appreciation for major works of art. Several of the paintings and artifacts on display were gifts to the Newton's including the six lace mats made by the Lace makers of King Leopold III of Belgium, who presented them to Edna in 1936. Often described as quiet and shy, Edna enjoyed the arts of needle point and petit point design, executing many examples in the galleries. 
Sources
The Milan Museum. Accessed June 12th 2020. www.milanhistory.org.
.
Image Sources
The Milan Museum

The Milan Museum

The Milan Museum

The Milan Museum

The Milan Museum

The Milan Museum