Marshall Cowing House
Introduction
Built in 1892, the Marshall Cowing House denotes class divisions present at the founding of Fletcher. A beautiful Folk Victorian, this architectural form is drastically smaller and less ornate than its Queen Anne counterpart, marking the new middle-class neighborhood of Fletcher. The home was designated a Local Aurora Landmark in 2004 because it illustrates class divisions within the community and embodies the Folk Victorian architectural style.
Images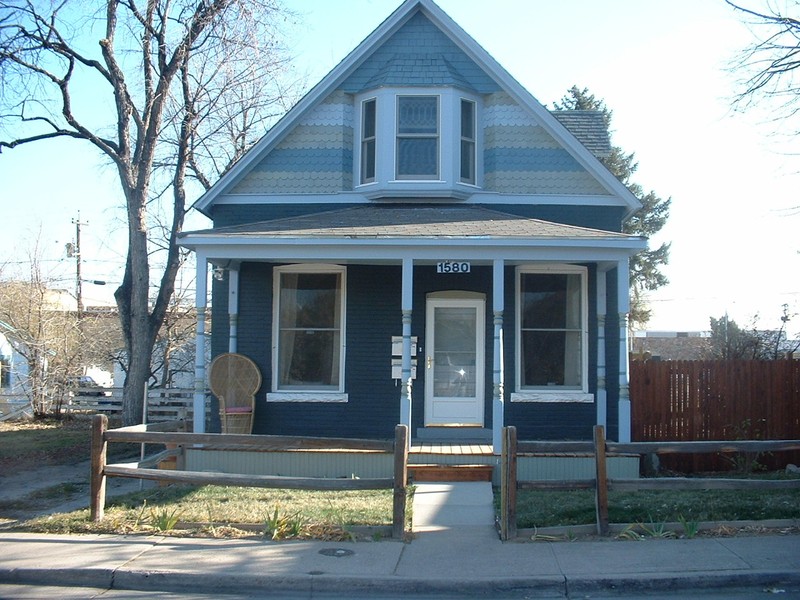 Advertisement for The Acacia Drug Co.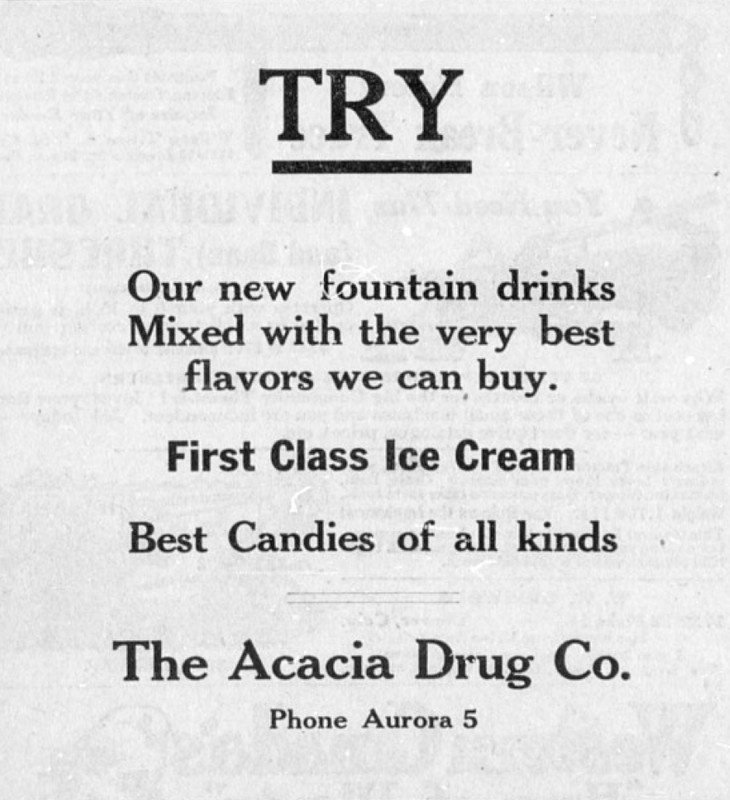 Advertisement for The Acacia Drug Co.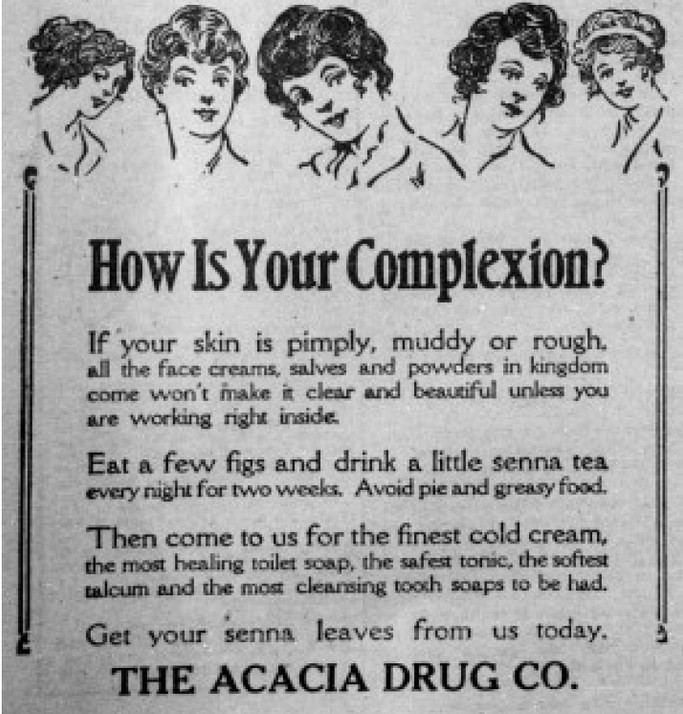 Backstory and Context
Folk Victorian: 
Popular from 1870-1910, Folk Victorian homes feature a simple, small house form, like a rectangle or square, with either Queen Anne, Italianate, or Gothic Revival inspiration (notice the spindlework on the porch columns). The style can be found all over the United States as railroad expansion made pre-cut detailing available at a cheaper cost. The availability of pre-cut detailing allowed middle-class individuals to keep up with changing trends, often updating their existing Folk homes with Queen Anne, Italianate, or Gothic Revival detailing. Folk Victorians were phased out after 1910 as Craftsman, and Eclectic styles gained popularity. 
The McDowell's: 
The McDowell family, consisting of Harry, Gertrude, and daughter Miriam, arrived in Colorado from North Dakota in 1915 and operated Acacia Drug Company on E. Colfax for twelve years. During that time, the Acacia Drug Co became a well-known and respected business in Aurora, providing several services to the community. 
Harry acquired his education as a Pharmacist at Highland Park College in Des Moines, Iowa, before marrying Gertrude Larson in 1906. Before their marriage, Gertrude taught school in both Iowa and Minnesota. The new couple moved to North Dakota, where they operated a retail store – pharmacy and welcomed their only child, Miriam, into the world. After near nine years in North Dakota, the McDowell's picked up and moved to Boulder, Colorado, then Bennett, before finally settling at 1580 N. Dallas Street in 1916. 
The McDowell's opened Acacia Drug Company soon after. Located at 9601 E. Colfax Avenue, the pharmacy fronted the ever-busy Colfax Avenue, exposing it to daily commuters trekking to and from Denver. Along with a full functioning pharmacy, Acacia Drug Company offered Auroran's a soda fountain, ice cream, and assorted candies for purchase. Both owners and businesses received praise within the community and flourished. Though the family lived in the working-class neighborhood around N. Dallas Street, the McDowell's were able to afford a live-in servant; nineteen-year-old Addie Barrois. 
In 1928, Henry passed away from what is described as heart trouble and chronic appendicitis. He was forty-eight years old. The Aurora Democrat noted his pleasing disposition and contribution to the city. All businesses were closed during his funeral in respect. Gertrude lived until the age of sixty-seven, passing away in December of 1951. Miriam continued to live in Aurora with her husband, Billy Hawkins. 
Sources
"Obitiuary." Aurora Advocate, January 3, 1952.
"Pioneer Aurora Woman Dies at Age 67." Adams County News, January 1, 1952.
"Sudden Death of Harry McDowell came as a Shock to Everyone." Aurora Democrat, August 17, 1928.
"The Acacia Drug Co." Aurora Democrat, July 18, 1919.
United States Census Bureau. The Census of the United States, 1900 - 1920. Washington: Government Printing Office, 1900, 1910, 1920.
Virginia Savage McAlester, A Field Guide to American Houses: The Definitive Guide to Identifying and Understanding America's Domestic Architecture. 2nd ed (New York: Alfred A. Knopf, 2013) 
Image Sources
Aurora History Museum & Historic Sites

Aurora Democrat, July 18, 1919

Aurora Democrat, April 11, 1919

Additional Information