McMillan House
Introduction
Designated an Aurora Historic Landmark in 2018, the McMillan House is a beautiful example of how additions can create a varied architectural form/style. Constructed between 1910 and 1911, the McMillan House is a Folk Victorian that features Queen Anne and Craftsman detailing. The front porch, added ten years later and enclosed in the 1970s, showcases how this home had been adapted by residents throughout its lifetime. The house is also significant for its association with two-term Aurora mayor, John M. McMillan.
Images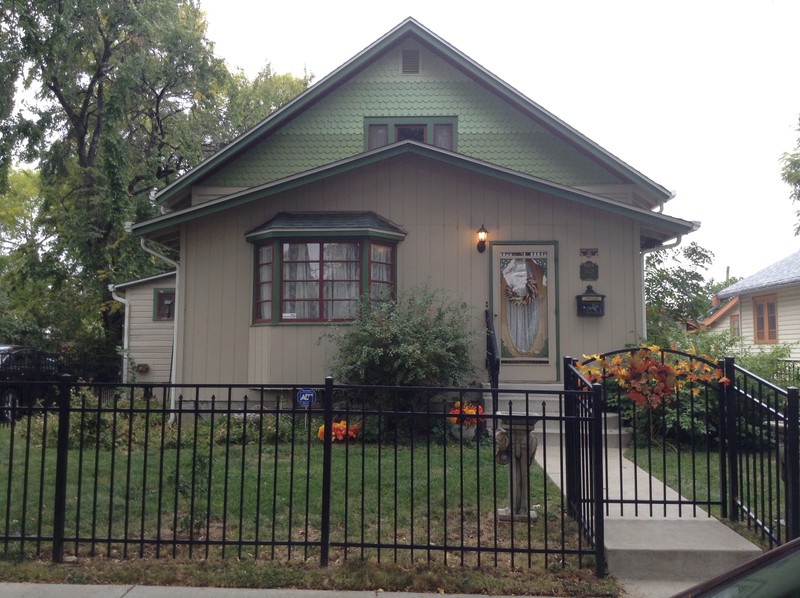 John McMillan, Unknown Date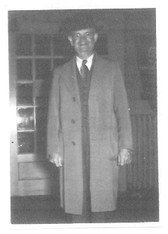 Emma McMillan, Unknown Date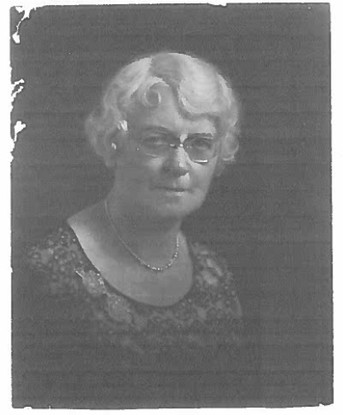 McMillan House, 1978, by Vicki Sandstead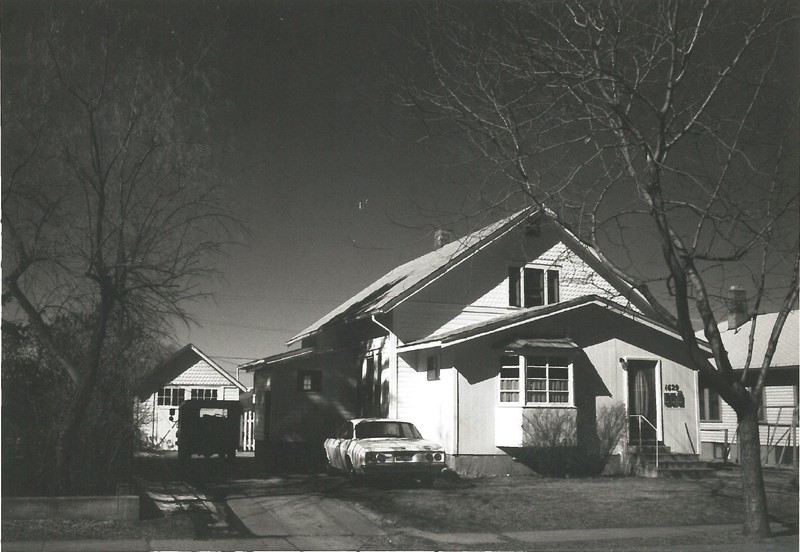 Original Front Door, 1978, by Vicki Sandstead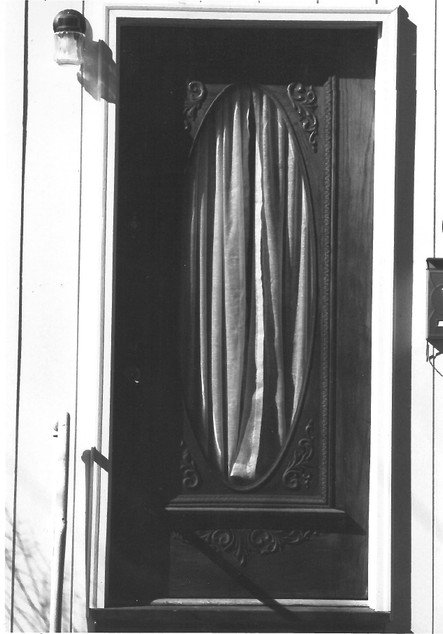 Backstory and Context
The McMillans:
John M. McMillan was born to Edward and Janet McMillian on April 17, 1877, in Emporia, Kansas. Edward and Janet, Scottish immigrants, operated a farm after arriving in the United States in the mid-1800s. At the age of twenty-one, John volunteered with the 22nd Kansas Infantry after President McKinley called for troops for what would be known as the Spanish-American War (1898). Enlisted as a Private in Company E, the 22nd never deployed overseas, spending the war stationed in the United States. 
Following the end of his enlistment, John entered the field of stenography. While working for various railroad companies in Pike, Kansas, he met a fellow stenographer, Emma Banks. Emma was born in Kansas in 1868 to Alexander and Jennie Banks. John and Emma married in 1906 and relocated to Denver. In Denver, John found employment with the Union Pacific Railroad and, in 1911, purchased lots 31 and 32 from Frank Leasure for $400.00. The couple then commissioned James T. Foley to construct a home on the lots.  
After moving to Aurora, John became a member of the Aurora Board of Trustees. His political career continued on an upward trajectory, being elected major in 1916. After his term ended two years later, John, now a Secretary, left the Union Pacific Railroad, eventually starting his own real estate company, Aurora Realty Company. In 1921, his political life re-emerged, being elected Mayor of Aurora and keeping that position until 1926. 
The years after the First World War were difficult in Colorado, especially Aurora. The agricultural industry entered a recession when grain and livestock prices dropped 60% in three years. This had an immediate impact on the factories of Colorado that processed agricultural products. During these difficult years, John served his second stint as Mayor, seeing Aurora through budgetary constraints, little expansion, and a significant industry recession. When he left office in 1926, Aurora felt recovery on the horizon. The Fitzsimons Army Hospital, along with increased agricultural prices and the start of the Stapleton Airport, indicated an upcoming period of economic prosperity.  
John and Emma continued to live at 1629 Galena Street into the 1930s, moving to E. Colfax Avenue sometime before the end of the decade. In 1947, the couple sold the realty company to support and focus on Emma's failing health. Emma passed away in 1956 at the age of eighty-eight. John lived another seventeen years, succumbing to bronchial pneumonia in Cottonwood, Kansas, at the age of ninety-six. 
Sources
Abbot, Carl, Stephen J Leonard and Thomas J. Noel. Colorado: A History of the Centennial State. Edition 5th. Boulder, CO . University Press of Colorado, 2013.
"Citizens Elected." Aurora Democrat April 8th 1921.
Erickson, Heather. Emma B. McMillan, FindAGrave.com. November 19th 2017. Accessed June 9th 2020. https://www.findagrave.com/memorial/185339293.
Garden, Debra. ed. Kansas Settlers, 1854-1879 [database on-line], Ancestry.com. Accessed June 18th 2020. https://search.ancestry.com/cgi-bin/sse.dll?dbid=4132&h=160&indiv=try&o_vc=Record:OtherRecord&rhSource=6742.
Lockwood, Michael, and Drake Brownfield, "McMillan House, Aurora Landmark No. 25, Nomination Form," City of Aurora, https://www.auroragov.org/things_to_do/aurora_history_museum/historic_sites/landmark_process
"New Board Qualifies ." Aurora Democrat April 15th 1921.
Pvt John Malcolm McMillan - Find a Grave, Ancestry.com. Accessed June 9th 2020. http://www.findagrave.com/cgi-bin/fg.cgi.
"Real Estate Transfers ." Aurora Democrat July 26th 1911.
State of Kansas. A Roster of Volunteer Troops furnished by the State of Kansas for the Spanish-American War, 1898. Topeka, Kansas. Kansas State Legislature, 1899.
"Town Topics." Aurora Democrat August 6th 1911.
United States Census Bureau. The Census of the United States, 1880, 1900 - 1940. Washington: Government Printing Office, 1880, 1900 - 1940.
Image Sources
Aurora History Museum & Historic Sites

Aurora History Museum & Historic Sites

Aurora History Museum & Historic Sites

Aurora History Museum & Historic Sites

Aurora History Museum & Historic Sites

Additional Information