Monongalia High School (1938-1954)
Introduction
As the Black population of Monongalia County grew rapidly in the early 1900s, local Black educator and leader Dewey Cox led an effort to establish a large, permanent high school for local African American students. Dedicated by Eleanor Roosevelt in 1938, Monongalia High School served as Monongalia County's only African American high school until 1954, when the county school system was integrated. The school provided both education and a sense of community to African American families in Morgantown and the surrounding areas. The school was also a significant source of employment for Black teachers, many of whom were not retained by the school district after integration.
Images
Monongalia High School, 2020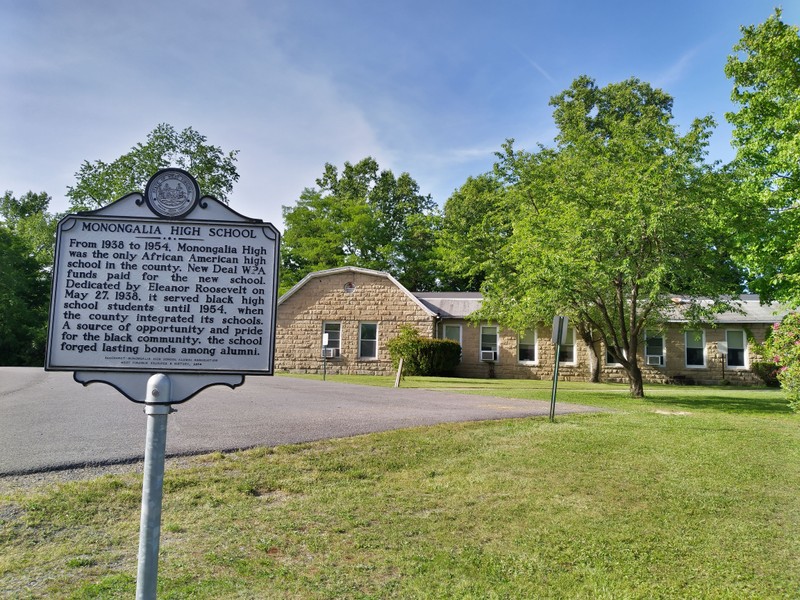 Monongalia High, 1940-State Champs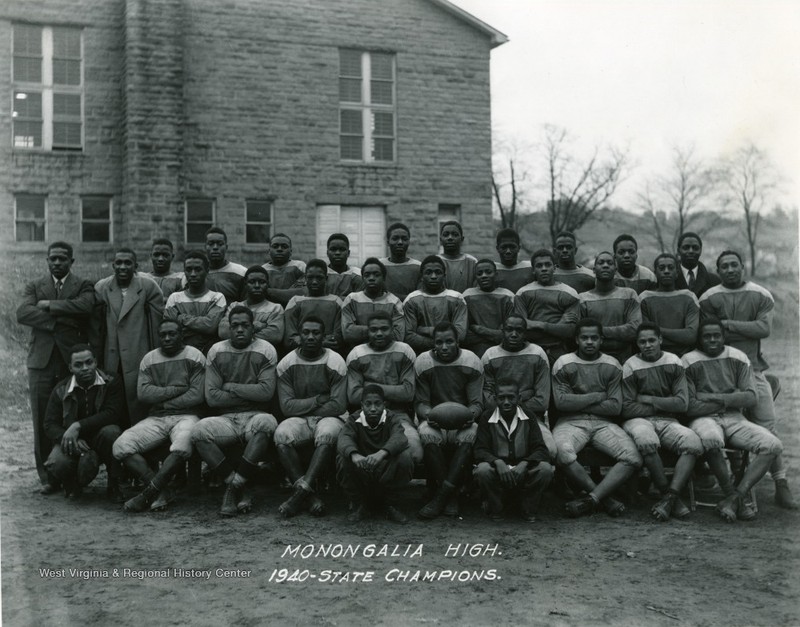 Monongalia High, Majorettes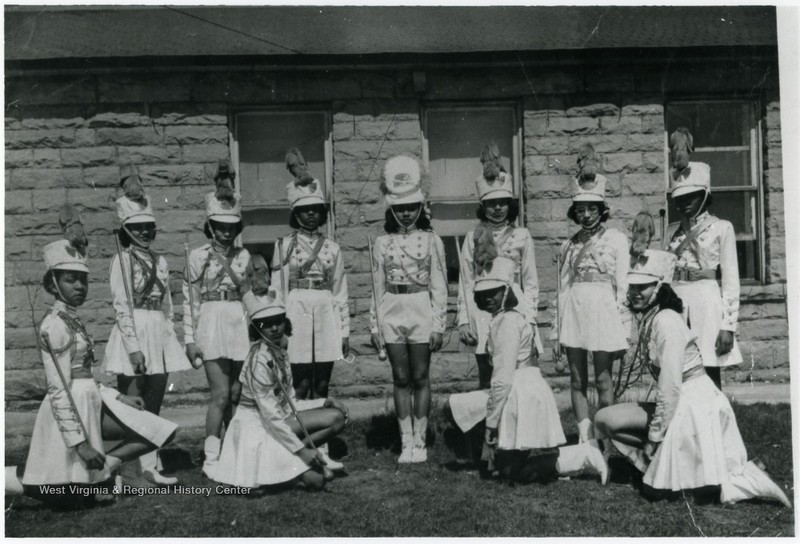 Monongalia High School Choir, 1930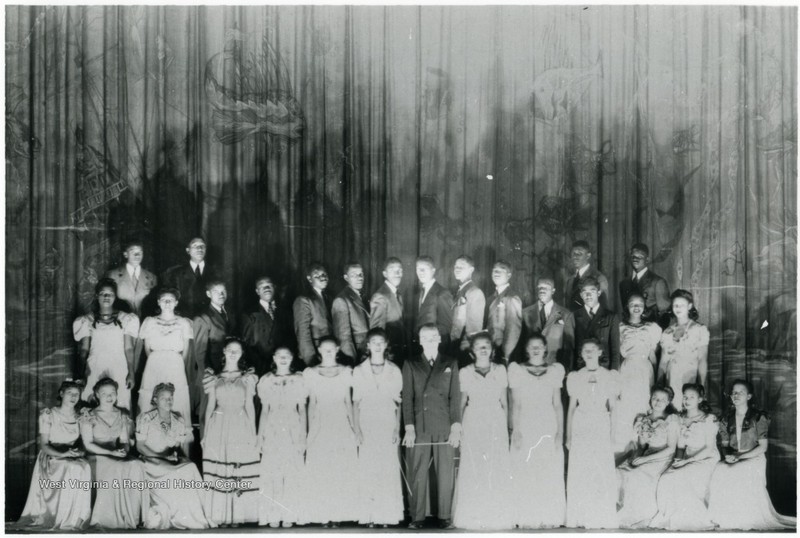 Monongalia High School, Wrapping the May Pole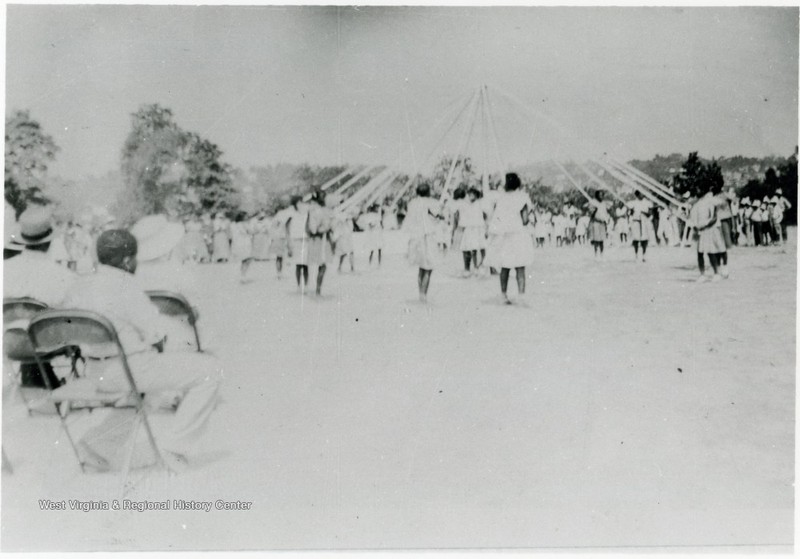 Backstory and Context
In the early 20th century, the African American population in Monongalia County grew rapidly. In 1900, the county possessed a Black population of under 300, but by 1930, over 2,300 African Americans called the county home. As the Black population grew over the course of a few decades, so too did demand for secondary education for Black citizens. In 1917, the first high school for Black students opened its doors on Beechhurst Avenue in downtown Morgantown. By the 1930s, it was apparent that a larger space for the growing Black student body was needed and Black leaders began making the case for a larger and more modern facility.
In the 1930s, local Black leader and educator Dewey Fox spearheaded an effort to create a new high school for the all the county's Black students. Fox secured a plot of land in Westover for the purpose. "I am determined," Fox declared, "that the Negroes of this County shall not be discriminated against any long in things educational." Despite opposition from white Westover residents, plans were drawn up for Monongalia High School and Fox reached out in search of funding.
Fox found support through the Works Progress Administration (WPA), a New Deal organization established by President Franklin Delano Roosevelt in 1935. Hoping to lift the United States out of the Great Depression, the WPA and several other New Deal agencies offered direct employment to Americans through the construction of various infrastructure projects, such as roads, bridges, parks, and schools. In Monongalia County, WPA funds contributed to the construction of Monongalia High School and several other primary schools.
On May 27, 1938, Eleanor Roosevelt (President Franklin Roosevelt's wife) spoke at Monongalia High's dedication ceremony. After the ceremony, she reflected that, "With the cooperation of WPA, [local African Americans] finally have an adequate building in which they should do very good work, particularly if the entire community cooperates in the way which their attendance at the ceremonies this morning indicated." Monongalia served as the only African American high school in Monongalia County, and students were drawn from all over the county and also from parts of neighboring Preston County.
The school provided a sense of community and pride to local African Americans. Despite its status as a smaller, less established program than other Black schools across West Virginia, the Monongalia High "Bulldogs" enjoyed several state championships. The won the state football championship in 1940 and the basketball championship in 1946.
In 1954, integration came to Monongalia County in the wake of the Supreme Court's Brown v. Board decision, and Monongalia High integrated with nearby Morgantown High School. Only a few of the African-American teachers at Monongalia High retained jobs within the local school system. The former high school served as the Westover Junior High for several decades. Memories of Monongalia High remain within the local African American community, and many former Bulldogs belong to the Beechhurst-Monongalia High School Alumni Association. The Association spearheaded an effort for a memorial marker to Monongalia High, which was erected in 2014.
Sources
1. "Works Progress Administration (WPA) (1935)", The Living New Deal. Accessed June 1, 2020. https://livingnewdeal.org/glossary/works-progress-administration-wpa-1935/.
2. Barnett, Bob, Dana Brooks, and Ronald Althouse. The Black Athlete in West Virginia: High School and College Sports from 1900 Through the End of Segregation. Jefferson, NC. McFarland & Co., 2020.
3. Marshall, Charlene. "The African American Experience in Morgantown During the Years of Segregation and After." PowerPoint. Morgantown History Museum. Accessed June 3, 2020. http://www.morgantownhistorymuseum.org/images/charlene%20marshall-total-2017-11-05.pdf.
4. Meyers, Debra and Burke Miller, editors. Inequity in Education: A Historical Perspective. Lanham, MD: Lexington Books, 2009.
5. Eleanor Roosvelt. "My Day." May 28, 1938. Eleanor Roosvelt Papers, Digital Edition. Accessed June 3, 2020. https://www2.gwu.edu/~erpapers/myday/displaydoc.cfm?_y=1938&_f=md054965.
Image Sources
Zachery Cowsert

West Virginia & Regional History Center

West Virginia & Regional History Center

West Virginia & Regional History Center

West Virginia & Regional History Center

Additional Information