Boeing Plant 1
Introduction
The Boeing Company's first aircraft production facility opened in 1916 and served as its headquarters until 1965. Only two of the original structures from the Boeing Plant 1 location remain, notably Building 105, known as the Red Barn. Now located at the Museum of Flight, the Red Barn was used to develop, fabricate, and finalize aircrafts. Even the flight testing occurred on the Plant 1 site. Seaplanes were assembled and then tested on the Duwamish Waterway that neighbored the site. The historic Boeing Plant 1 assembled its last aircraft in 1936 before moving to airplane components.
Images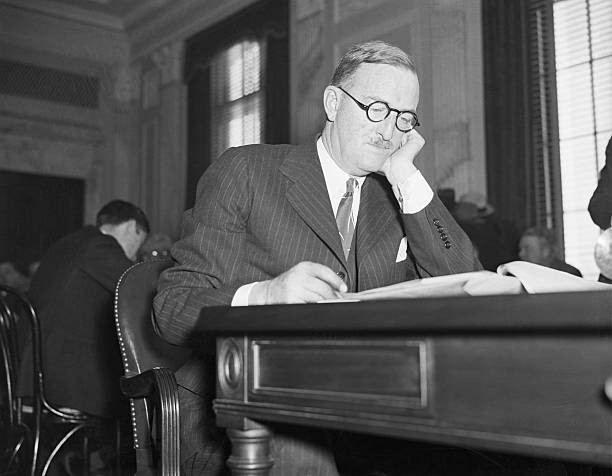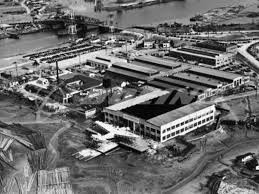 Backstory and Context
William E. Boeing was born in Detroit, Michigan on October 1, 1881. Wilhelm Böing, Boeing's father, immigrated from Germany and amassed a fortune from timber and ore mining rights in Minnesota. Boeing attended a preparatory school in Boston prior to enrolling at Yale University in New Haven, Connecticut. Transitioning into the lumber business post-graduation, Boeing moved to Hoquiam, Washington around 1903. He purchased timberland on the Olympic Peninsula and bought into lumber operations. Traveling down to Seattle for business in 1909, Boeing became curious about aircraft engineering after seeing a manned aircraft for the first time. William Boeing acquired his first plane from his flight teacher and had it built in a hangar off of Lake Union. After seeing the poor build quality of his new plane, William Boeing and US Navy Commander George Conrad Westervelt designed and created an improved sea plane. This was the beginning of Pacific Aero Products Co and Boeing's first creation of aircrafts at the historic Boeing Plant 1 site. This was the company's headquarters.
Pacific Aero Products Company's first airplane was the Boeing Model 1, and shortly after its release, William E. Boeing changed the company name to Boeing Airplane Company. With Boeing in control, Boeing Airplane Company transformed into a leader in aircraft manufacturing, receiving orders from the US Navy and commercial businesses for airplanes. After World War 1, William Boeing focused on airmail and services, and Boeing Airplane Company merged with many smaller airlines. All the airlines now operated under the title United Air Lines. In 1934, the Air Mail Act required companies to separate the manufacturing of airplanes and the flight operations. This split the holding company into three smaller organizations, one being the Boeing Airplane Company. Around this time, William E. Boeing divested himself in the Boeing Airplane Company and chose to retire.
The Boeing Airplane Company continued to manufacture and design aircrafts through the 1940s. Playing a major corporate role in World War II, Boeing produced combat airplanes designed to attack ground troops for the US. They began to expand their design repertoire in the 1950s, building large airliner jets for commercial aviation. In 1958, Boeing released the 707, the United States' first commercial jet airliner. The Boeing Airplane Company shortened its name to the "Boeing Company" in 1961. In 1965, Boeing Plant 1 was no longer the headquarters of the Boeing Company. One year later, Boeing released the 737, the highest-selling commercial aircraft in aircraft history. Due to the Recession of 1969-70 and Vietnam War spending, Boeing struggled financially during the 1970s. Approximately 75% of Boeing's employees in the design unit were released during the difficult times. The historic Boeing Plant 1 was sold to the Port of Seattle As the United States economy recovered, Boeing began to pick up lost ground in the 1980s. They began their work on the Space Shuttle and released the 757 and 767, both being modern commercial aircrafts. In 1995, Boeing moved its headquarters to a nearby location on East Marginal Way South. The Boeing International Headquarters moved to the Near West Side of Chicago in 2001.
Through the 20th century, Boeing continued to focus on military and commercial airplanes, but they were surpassed in sales by Airbus, a European aerospace corporation, in the airline market. The Boeing Company began to prioritize jet biofuels and limiting its greenhouse gas emissions. With its extensive history, The Boeing Company's original Plant 1 represents the technological evolution in aircraft design and manufacturing that has occurred in the last century.
Sources
"Boeing Plant 1." Accessed June 1, 2020. http://www.memorieshop.com/Seattle/LakeWashington/History-Views/Plant-1.html.
"Boeing, William Edward (1881-1956)." Accessed June 1, 2020. https://www.historylink.org/File/8023.
"History of Boeing: Pioneering Aviation for 100 Years." Accessed June 1, 2020. http://www.aerotime.aero/en/civil/12736-boeing-100-years-history
Market Realist. "The Boeing Company: From the Beginning," April 8, 2015. https://marketrealist.com/2015/04/boeing-company-beginning/.
National Aviation Hall of Fame. "Boeing, William Edward." Accessed June 1, 2020. https://www.nationalaviation.org/our-enshrinees/boeing-william/.
News18. "Timeline: Boeing's 100-Year History in Aerospace," July 17, 2016. https://www.news18.com/news/auto/timeline-boeings-100-year-history-in-aerospace-1270635.html.
"William Boeing." Accessed June 1, 2020. https://prabook.com/web/william.boeing/425818.
Image Sources
"William Boeing." Accessed June 1, 2020. https://prabook.com/web/william.boeing/425818.

"Boeing Plant 1." Accessed June 1, 2020. http://www.memorieshop.com/Seattle/LakeWashington/History-Views/Plant-1.html.

Additional Information