Houdeshell-Retting-Bateson barn
Introduction
Considered to be a true English ground barn, the design of this structure is somewhat uncommon for this part of the country. The barn was built in the early 1860s by David Houdeshell. It is mostly hand-hewn with some smaller sawn braces and a wooden hay track. Originally, the barn had a bull pen and dairy stalls with stanchions and wooden head gates. The farm passed from the Houdeshell family to the Retting family in 1888, and remained in the Retting family for nearly 100 years until it was purchased by William and Angela Bateson in 1987. The Bateson's added the livestock shed and have adapted the barn to function for their beef operation.
Images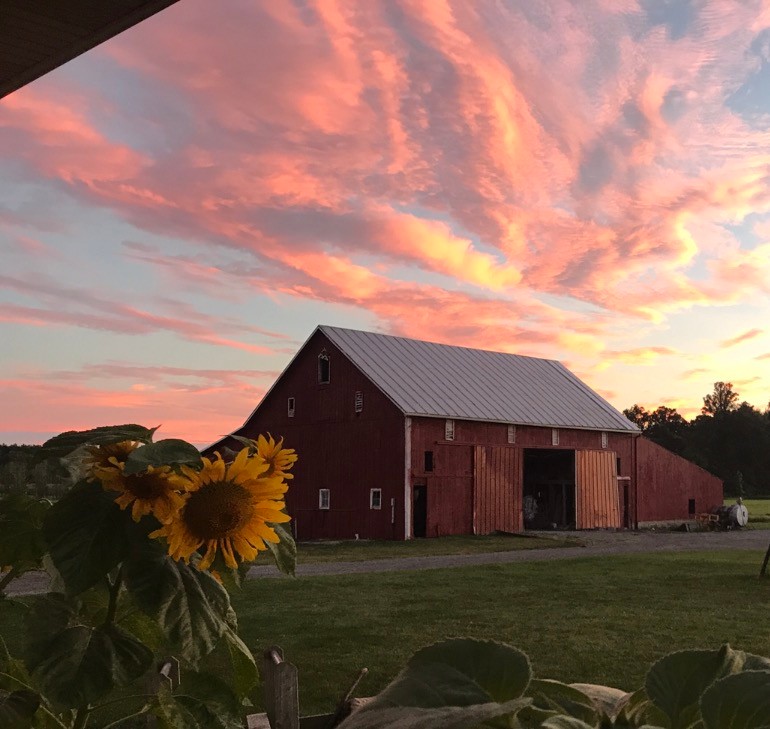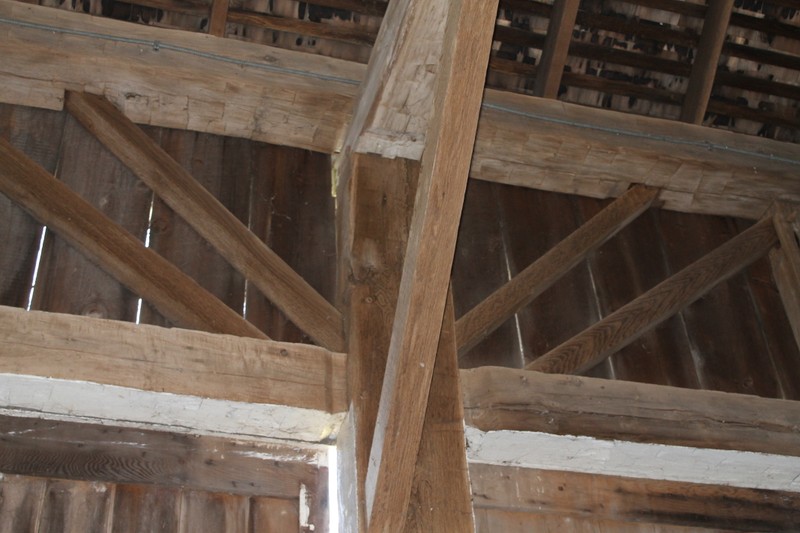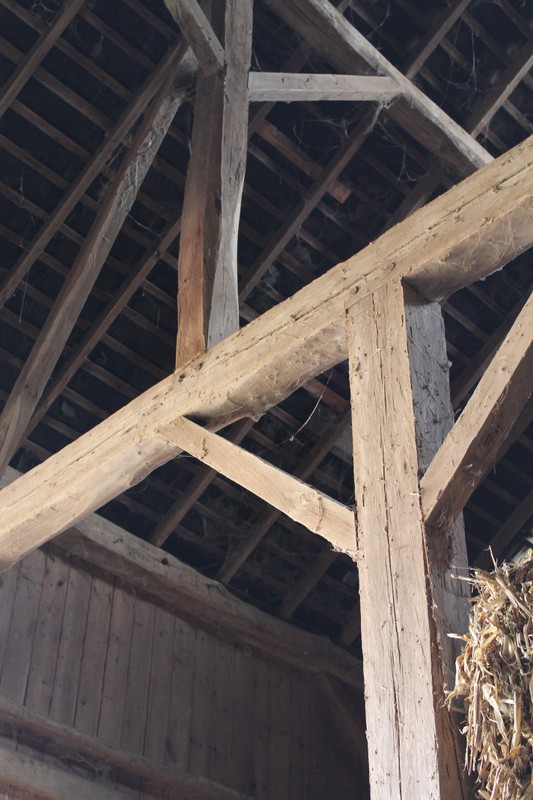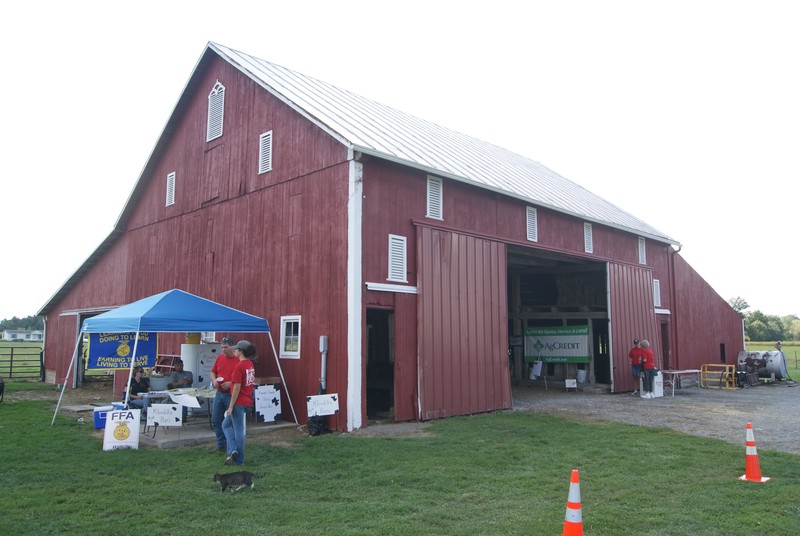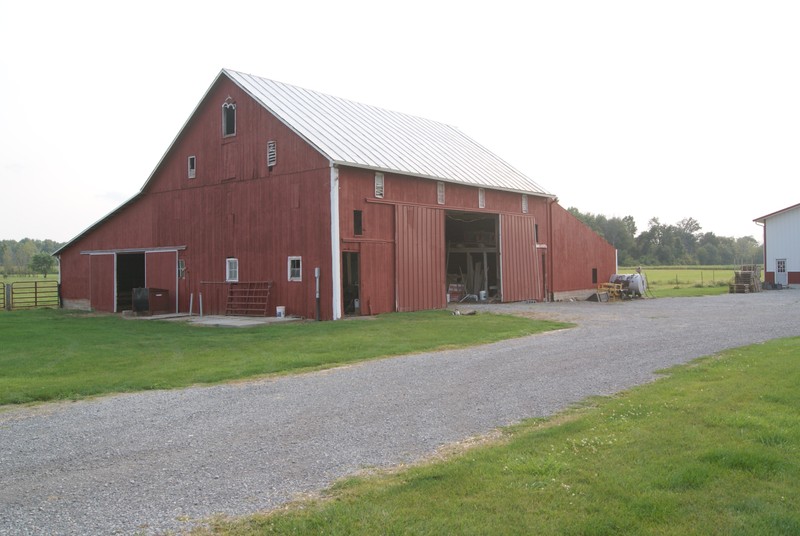 Backstory and Context
David Houdeshell as the original settler of this farm. in 1860, his property was worth more than $5,000- a sizable mount for that time. This ground barn was likely built in the 1860s, along with a twin barn that is no longer standing. By 1870, David Houdeshell's property was worth more than $20,000, and included the beautiful farmhouse that still stands on the property today. The farm was passed down to Manuel Houseshell in 1883 after David opened a hardware store in the village of Arlington. The property sold to John Rettig in 1888. It remained in the Retting family for nearly 100 years.
The barn is a true English ground barn is design, a common style in the Midwest but fairly uncommon for Hancock County. The barn is primarily hand-hewn, with sawn scantlings (smaller braces). It is not unusual for Civil War era barns in this part of the country to exhibit smaller pieces of sawn lumber, as multiple saw mills were accessible in this township by the 1840s. The gable-roof structure was designed to store hay, with canted queen posts and an early wooden hay track that is still intact.
The original barn measured 40'x 60'. The original frame gives the impression of being very heavy and substantial. This large, hewn material speaks to the age of the barn. As the time of its construction, there were still many large hardwood, old-growth trees in the area. As time went on, and trees of large dimensions became harder to find, lumber sizes diminished slightly. In later hewn barns, one might even observe some bark, or "wane" on the larger pieces of lumber, indicating that the craftsmen were using the very last of the larger pieces and every last bit that they could! The trees would have been felled in winter, hewed in the spring, and the barn would have been raised by July, before the harvest.
Sources
Hancock Historical Museum, Barn Tour Collection, 2017
Image Sources
Hancock Historical Museum, Barn Tour Collection, 2017

Hancock Historical Museum, Barn Tour Collection, 2017

Hancock Historical Museum, Barn Tour Collection, 2017

Hancock Historical Museum, Barn Tour Collection, 2017

Hancock Historical Museum, Barn Tour Collection, 2017