Museum of Mountain Flying
Introduction
The Museum of Mountain Flying explores the history of aviation in the state and northern Rocky Mountains. Founded in 1993, the museum is housed in a hangar on the grounds of the Missoula International Airport. It features several airplanes on display, artifacts, photographs, and interpretive displays. Visitors will learn about the history smoke jumping, the pilot training that took place here for World War II, and other topics related to local and regional aviation history. Notable airplanes at the museum include a restored DC-3 plane called "Tilly" (see below), a J-3 Cub, and a 1941 Boeing Stearman.
Images
The Museum of Mountain Flying features a large collection of airplanes and aviation related items such as posters, photographs, and artifacts.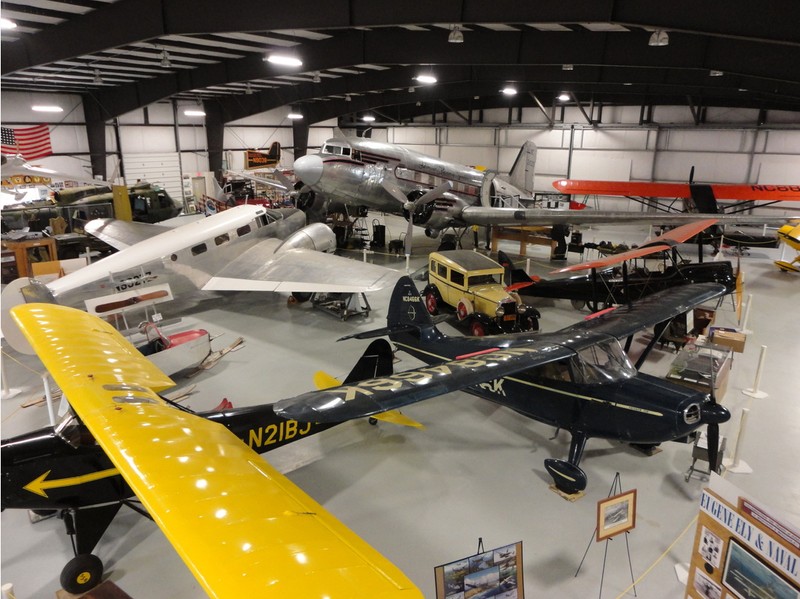 Backstory and Context
Three flying enthusiasts founded the museum in 1993. They wanted to preserving the history of the mountain flying service in the region that operated from the 1920s to the early 1970s. The museum opened in 1994 in a hangar leased to them. The National Smokejumpers Association moved in as well. The museum hosted airshows in 1995 and 1996. It moved to its current hangar in 2002 across the street from where it was originally.
The highlight of the museum is "Tilly," which was involved in a tragic incident that occurred on August 5, 1949 that resulted in the death of 13 firefighters known as "smokejumpers." The plane flew them to fight what became known as the Mann Gulch fire in Helena National Forest.  
Sources
"History." Museum of Mountain Flying. Accessed June 2, 2020. https://www.museumofmountainflying.org/the-museum.html.
"Museum of Mountain Flying." AllMissoula.com. Accessed June 2, 2020. https://www.allmissoula.com/history_museums/museum_of_mountain_flying.php.
"Museum of Mountain Flying." CBS News. July 31, 2002. https://www.cbsnews.com/news/museum-of-mountain-flying.
Image Sources
Museum of Mountain Flying

Additional Information