Gressley- Cupples Barn
Introduction
This Civil War-era ground barn was build by Henry Gressley and boasts many decorative louvers and a shed with a unique truss system. The Cupples family once used the barn to raise livestock, and now use it to store machinery for their 800+ acre family farm. (c. 1860's)
Images
Hancock Historical Museum, Barn Tour Collection, 2015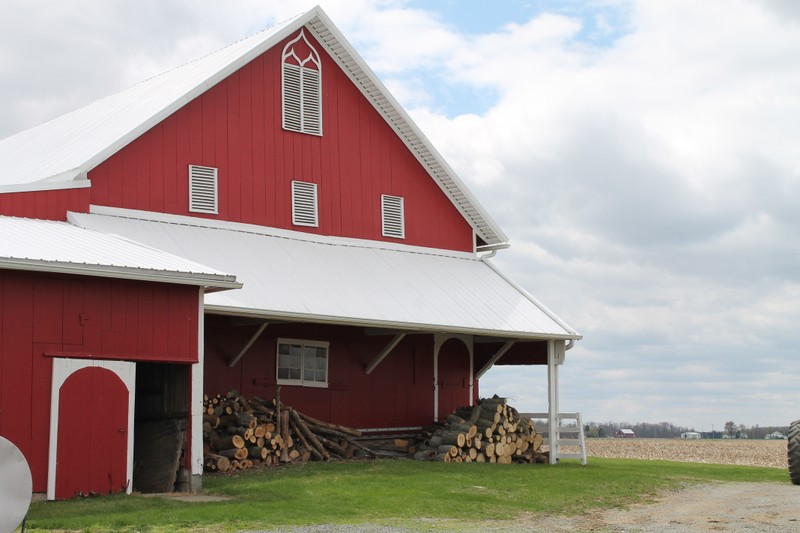 Hancock Historical Museum, Barn Tour Collection, 2015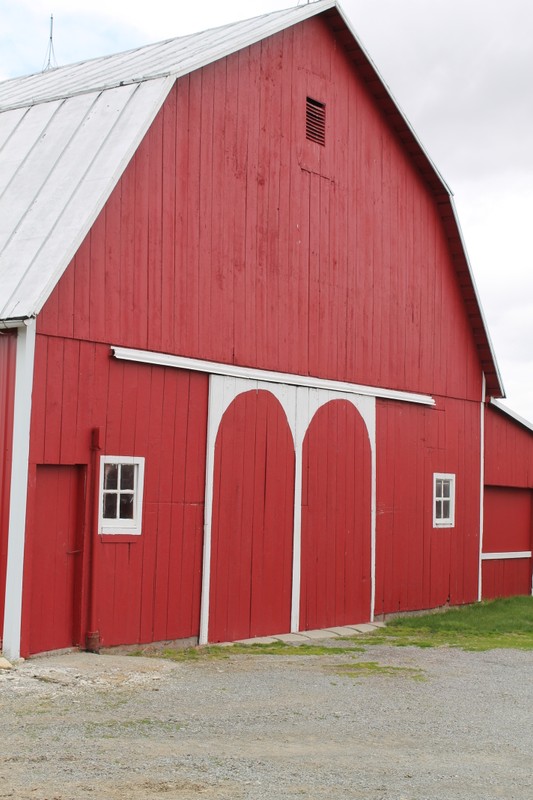 Backstory and Context
Mary Carr settled this property in 1835. In 1845, it was deeded to Joseph Stratton, and in 1856, it changed hands again when it was deeded to henry Gressley. The barn was built in the 1860's under Gressley's ownership. The property was sold to George Hummon in 1871 and remained in the Hummon family for another 40 years. In 1912, the property was purchased by Thomas Carr, and was passed down through the Carr family until the Cupples family purchased it in 1972.
The truss system in the barn's shed addition is unique. When the Carr family owned the property, Holstein cows were housed in the shed and miked just next door. members of the Carr family recall fond memories of playing in the barn as children and hiding in the corn crib. The barn originally had an upper loft, haymow, and granary. During the Carr's ownership, the original haymow in the shed fell on the cows below!
Most of the original flagstone foundation of the barn is visible. The original wood shake shingles have been covered by the metal roof but are still visible from the interior. This indicates that this is the original roof system and helps to date the barn to before the 1880s and the common use of slate shingles. The barn boasts many decorative louvers that have been well preserved. The original straining tie was cut out to make way for a hay track and the interior posts were also removed to crate a more open expanse. The resulting large, open space is now reinforced with cabling, but the barn stood for many years without such support, earning it the title of "But for the Grace of God" Barn on out tour by the experts that have evaluated it! The barn even survived a tornado in the late 1980's. The original wood floor was removed in the 1990's and the hay track was removed in 2012.
When the Cupples family acquired the property, they spent several years reconditioning and building up the soil that had badly deteriorated and eroded. Richard and Linda used to raise cattle, sheep, hogs and horses in the barn, but it is now used exclusively for machinery storage. Richard and Linda farm more than 800 surrounding acres with corn and soybeans.
Sources
Hancock Historical Museum, Barn Tour Collection, 2015