Ward Hotel
Introduction
Built in 1908, the former Ward Hotel is one of the most important landmarks in Thompson Falls because of its association with the man who built it, state senator Edward Donlan. Donlan, who made a name for himself as a successful businessman, played a key role in securing Thompson Falls as the county seat. He was also instrumental in spurring the city's growth. He sold land on which the county jail and courthouse were built and attracted the investors of what would become the Thompson Falls Power Company. The building is also notable for its design. It features decorative brickwork running along to top of the walls, windows topped by stone arches, and an attractive brick and stone semicircular opening on the second floor (it was where a door was located leading to a balcony).
Images
The historic Ward Hotel building was erected in 1908 by state senator Edward Donlan.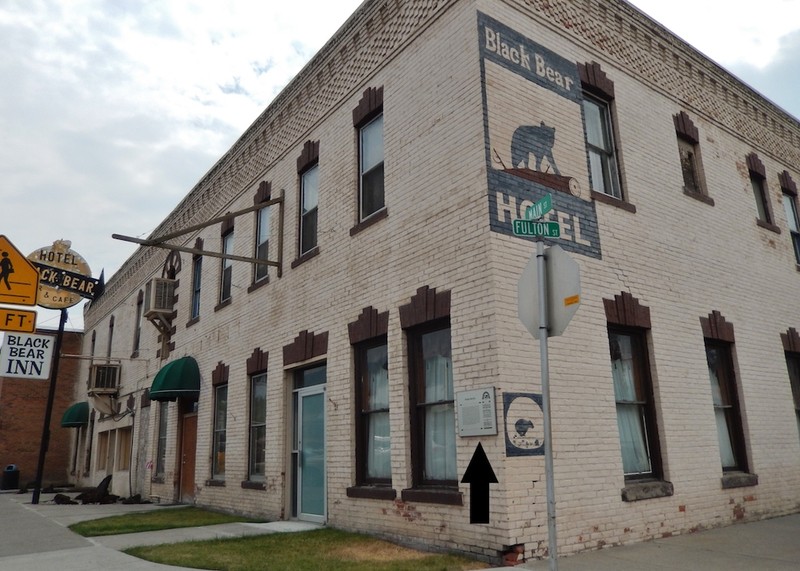 Backstory and Context
Edward Donlan was born in Quebec, Canada to Irish parents. He appears to have left home for good when he was 12 to start working in lumber camps. He first arrived in Montana in 1889, finding work laying railroad tracks and then working in lumber camps in the western part of the state. He rose quickly in the ranks and owned a sawmill by 1895. In the coming years, he expanded his sawmill business in other nearby communities and also opened a mercantile company here in Thompson Falls. Also, as alluded to above, Donlan owned a lot of land in the area as well as a number of small dams, which he used to attract the investors of the Thompson Falls Power Company. In 1902, Donlan decided to run for state senator (from Missoula) as a Republican and won. He was elected again in 1906, 1910, and 1918. He ran for governor in 1908 but lost.
Building the hotel was another way Donlan contributed to the town's growth. Construction began in 1907 and was completed the next year. Donlan named it after his eldest son, Edward. Considered one of the best hotels in western Montana at the time, it originally featured 30 guest rooms, a restaurant, and a bar. It was expanded in 1911 and the number of guest rooms increased to 50.
Around 1913, Donlan moved to Millttown and sold most of his property in Thompson; he later sold the hotel building in 1915. Later owners changed the name of the hotel to Black Bear Hotel in the 1930s. It was changed once again in the 1970s to the Townhouse Hotel. At some point after that it was renamed Black Bear Inn. New owners bought it in 2018 and opened a coffee shopped named Black Bear Coffee and Expresso. They plan to revitalized the rest of the building. The old building was added to the National Register of Historic Places in 1986.
Sources
Lazuk, John. "Ward Hotel." Montana Historical and Architectural Inventory. October 5, 1984. https://npgallery.nps.gov/NRHP/GetAsset/NRHP/86002769_text.
"Ward Hotel." The Historical Marker Database. Accessed May 29, 2020. https://www.scledger.net/story/2018/09/13/news/new-owner-details-plans-for-historic-tf-building/1753.html.
Wooden, Annie. "New owner details plans for historic TF building." The Sanders County Ledger. September 13, 2018. https://www.scledger.net/story/2018/09/13/news/new-owner-details-plans-for-historic-tf-building/1753.html.
Image Sources
The Historical Marker Database

Additional Information