Mechanical School
Introduction
During the century between 1884 and the 1980s, the Mechanical School at Girard College was a site for older students to learn manual skills in mechanical arts such as wood-working, metal-working, carpentry, electrical work, and even auto mechanics. Before the Mechanical School existed, graduating students were placed as apprentices to master craftsmen during the mid-19th century. The changing economy and decline of apprenticeships throughout the 1800s eventually led Girard College to switch to on-campus technical and vocational training. The Mechanical School filled this need by providing basic instruction in the practical application of tools and mechanical processes. Girard College's academic and mechanical education was known as the dual curriculum. By the 1980s, instruction in the Mechanical School declined and was replaced with college preparation during the next decade. Today, Girard College continues to prepare its students for college and subsequent careers.
Images
Girard College mechanical school. Photo taken in 1893, prior to 20th centur expansion.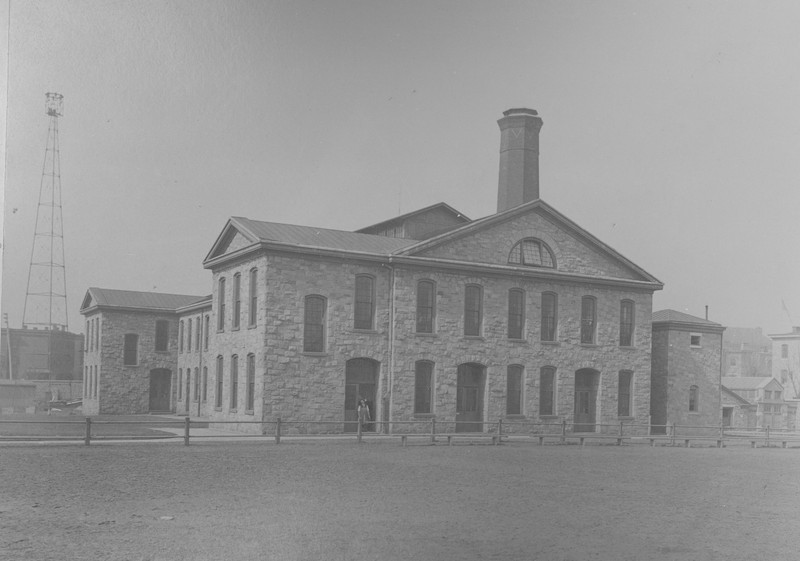 Girard College foundry building, adjacent to main Mechanical School building. 1893.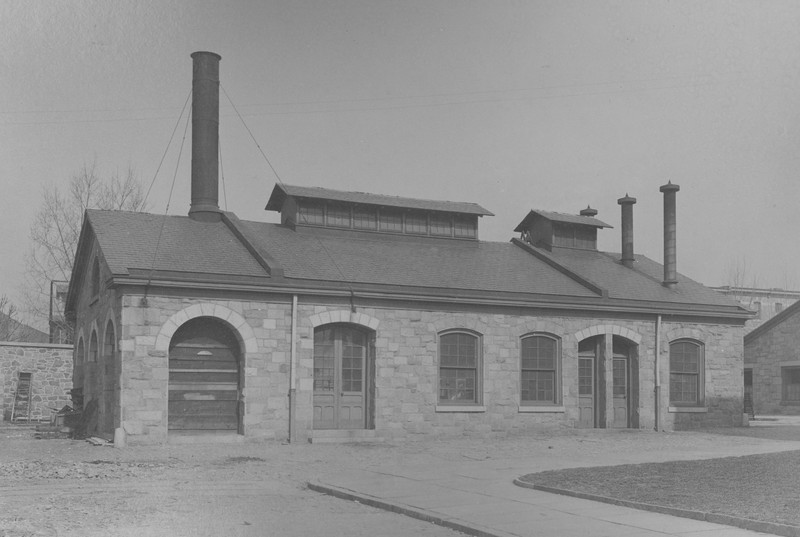 Woodworking department, 1893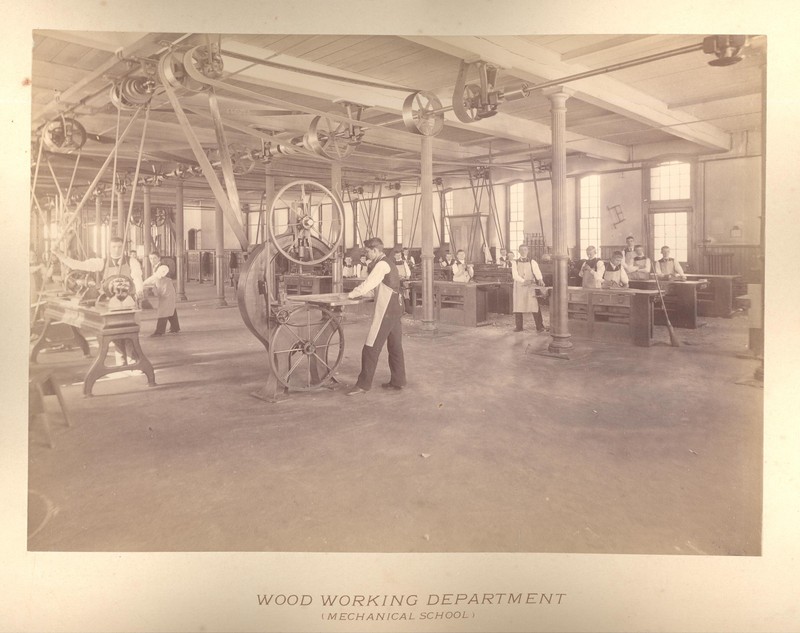 Electrical department, 1893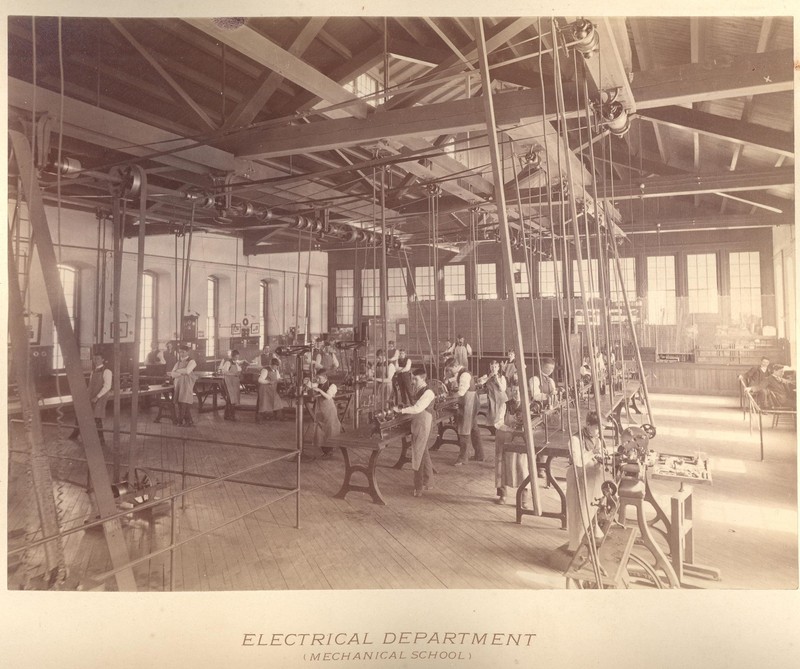 Metalworking department, 1893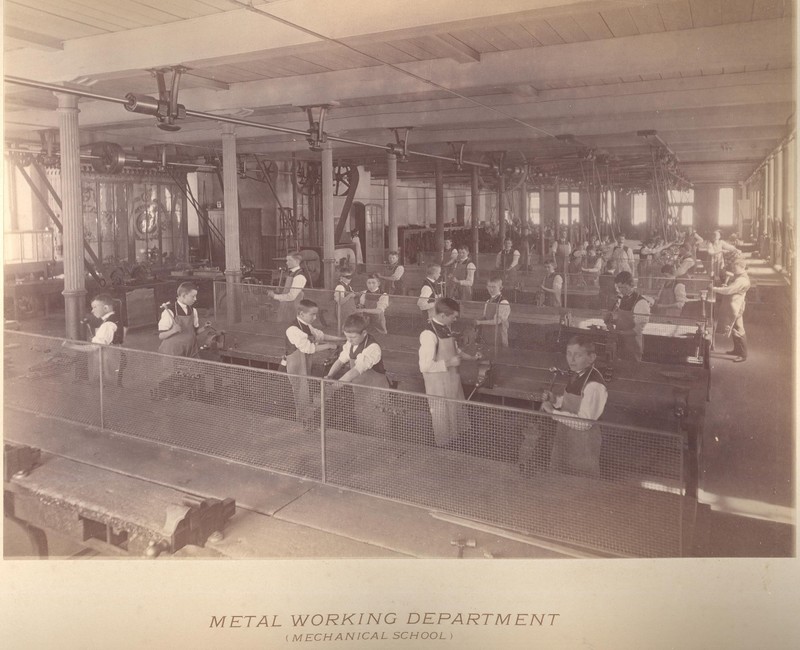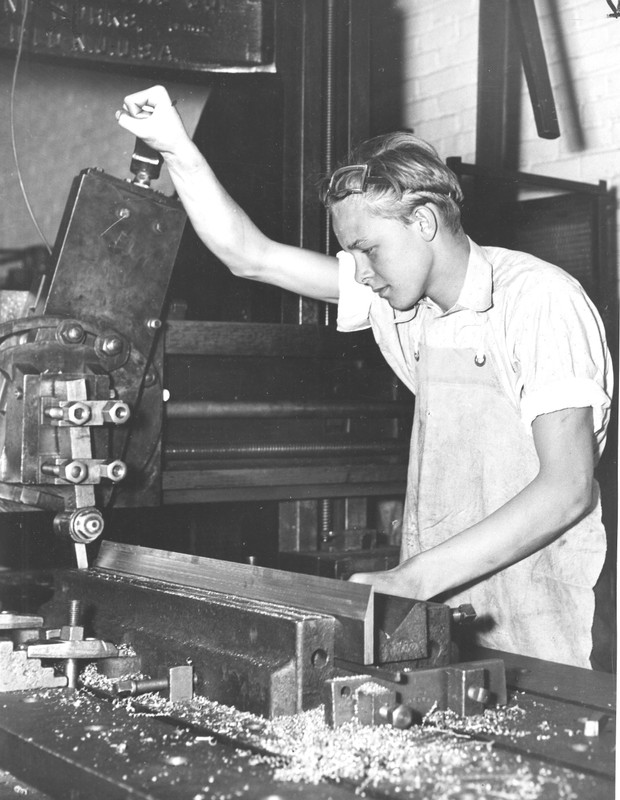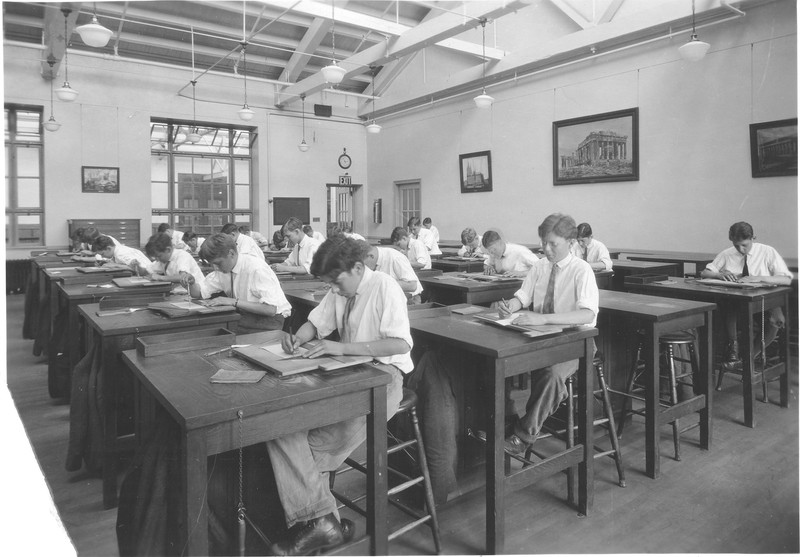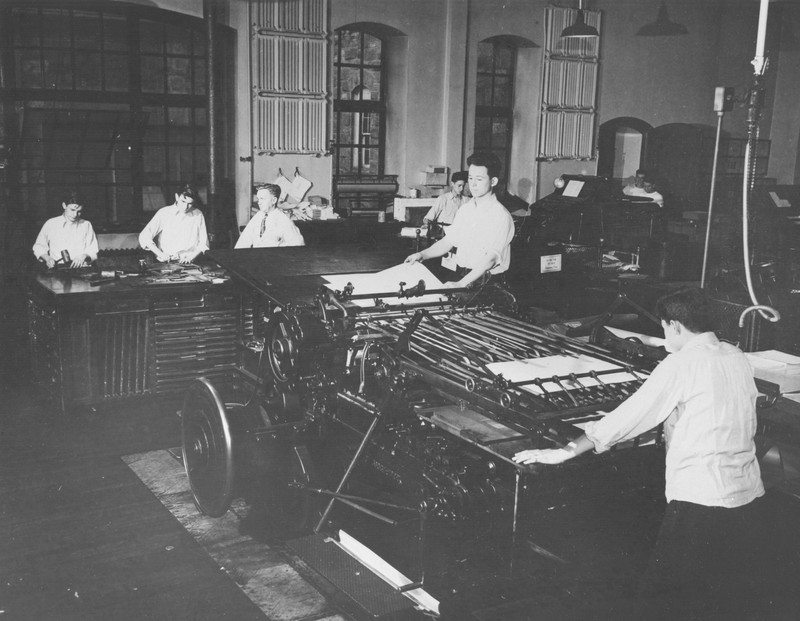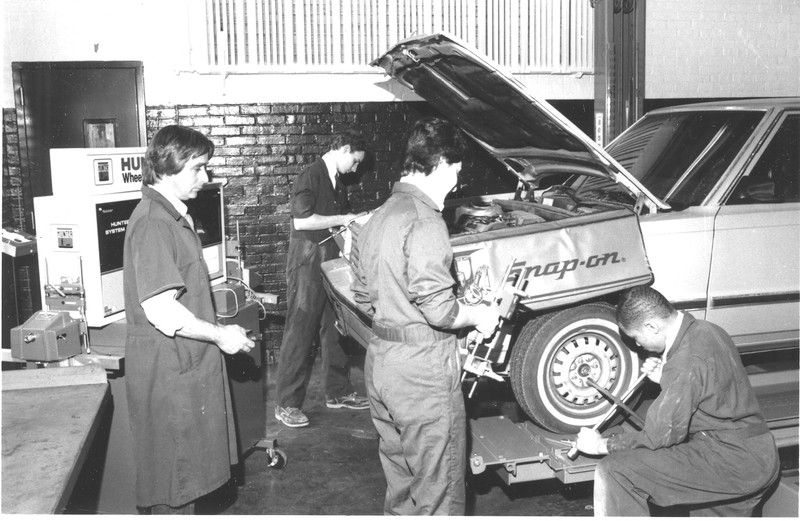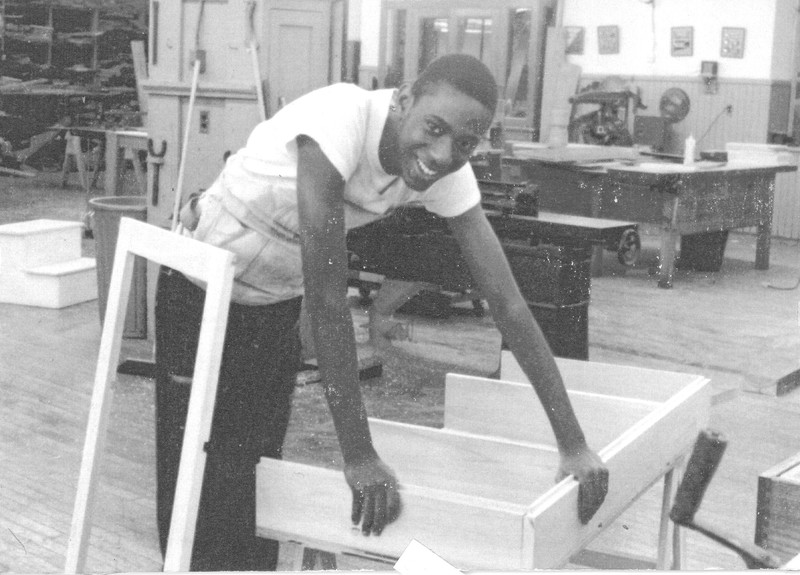 Backstory and Context
Stephen Girard (1750-1831), the millionaire and philanthropist that endowed Girard College, wrote in his will that after completing their on-campus education, Girard College students should be apprenticed in fields such as "agriculture, navigation, arts, mechanical trades, and manufactures," which would prepare them for a productive life of work and citizenship. In the early years of Girard College, the school placed students between the ages of 14 to 18 in the apprenticeship of a master craftsman or local business, as mandated by the founder's will. The College administration stayed in contact with the apprentices and their masters to ensure that they were receiving proper treatment and demonstrating satisfactory progress. After concluding their apprenticeship, the competent young alumni would enter the industry geared with useful and marketable skills. In 1861, a manual labor department was established to prepare students with basic skills in several mechanical trades before they left campus grounds for apprenticeships. 
With each passing decade, the tradition that Stephen Girard knew of masters instructing, housing, and mentoring apprentices had been steadily diminishing across the country with the rise of industrialization. By the late 19th-century, Girard College was struggling to secure enough apprenticeship placements for their graduates under expert craftsmen and artisans. Searching for ways to replace the apprenticeship requirement and improve occupational prospects for graduating students, the school's board spent several years observing mechanical programs at polytechnic institutions across New England and overseas in Europe. They settled on designing a program based on a simplistic Russian model of teaching the core basics in mechanical arts. They were heavily inspired by its successful implementation at the Institute of Technology in Boston (which later became the Massachusetts Institute of Technology). Construction for a new mechanical school building began in 1883, in which the machinery and layout of workshop rooms was modelled after those found at Boston's Institute of Technology.
The Mechanical School opened in December 1884 as the successor to the manual labor department. To supplement the main curriculum of academics, older pupils were enrolled in a secondary curriculum where they attained manual and technical skills in mechanical arts before leaving campus. This approach became known as the "dual curriculum." By the end of the 1800s, the Mechanical School curriculum consisted of training in metalworking, woodworking, mechanical drawing, pattern making, foundry, carpentry, electrical mechanics, Blacksmithing, and plumbing. Older, experienced students had the privilege to choose a specialty in one of these departments. Equipped with this practical hands-on experience, graduates had remarkably better success obtaining employment in both mechanical trades and non-mechanical occupations. 
The Mechanical School building was supplemented with a separate Foundry building in 1885, adjacent to the back gate. The main Mechanical School building was renovated and doubled in size in 1925, while the Foundry building was enlarged in 1909 and then again around 1930. The variety of mechanical branches offered expanded over time to include printing, machinery, auto mechanics, paint shop, and cabinetry. Girard College would proudly display the products of student work at national exhibitions. During the two world wars, students even produced necessities for the war effort through the Mechanical School. Girard also offered a business course option with accounting and finance. Tracks eventually developed in the dual curriculum, in which students would pursue either an academically focused business path or technically focused training. Students were required to take basic classes in both, though students in the technical track, who in one era were nicknamed "tekkers" by their peers, devoted much more of their time to the Mechanical School. 
By the 1980s, the Mechanical School curriculum was gradually phased out and craft training was replaced with an exclusively college prep curriculum in the 1990s. The current educational focus of Girard College is to create a sturdy foundation for graduates to succeed in higher education, thus fulfilling the original goal of preparing these youth for successful lives after leaving Girard. The Mechanical School building is no longer in active use, although some equipment remains and many objects from the Mechanical School are displayed at the Founder's Hall museum on campus. 
Sources
Girard College, Annual Reports of the Board of Directors of the Girard College of Orphans. Philadelphia, PA. 
Herrick, Cheesman A. History of Girard College. Philadelphia, PA. Girard College, 1927.
Wilson, George. Stephen Girard: The Life and Times of America's First Tycoon. Signpost Biography Series. Conshohocken, PA. Combined Publishing, 1995.
Image Sources
Girard College Historical Collections.

Girard College Historical Collections.

Girard College Historical Collections.

Girard College Historical Collections.

Girard College Historical Collections.

Girard College Historical Collections.

Girard College Historical Collections.

Girard College Historical Collections.

Girard College Historical Collections.

Girard College Historical Collections.