Armory
Introduction
The Cheesman Herrick Armory, named for a former school president, was designed by John T. Windrim and completed in 1924. The Armory was originally created for indoor recreational use, musical instruction, and to allow the school's battalion to drill inside during inclement weather. Although Girard College was never a military school, it incorporated military training through the Girard College battalion from 1869-1969. Today the Armory is used as the school's gymnasium and also houses the alumni office.
Images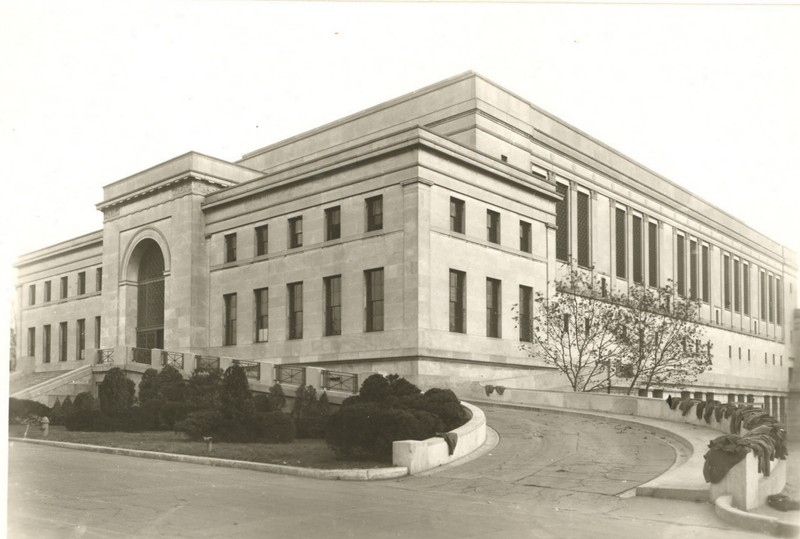 Armory interior, photograph taken 2017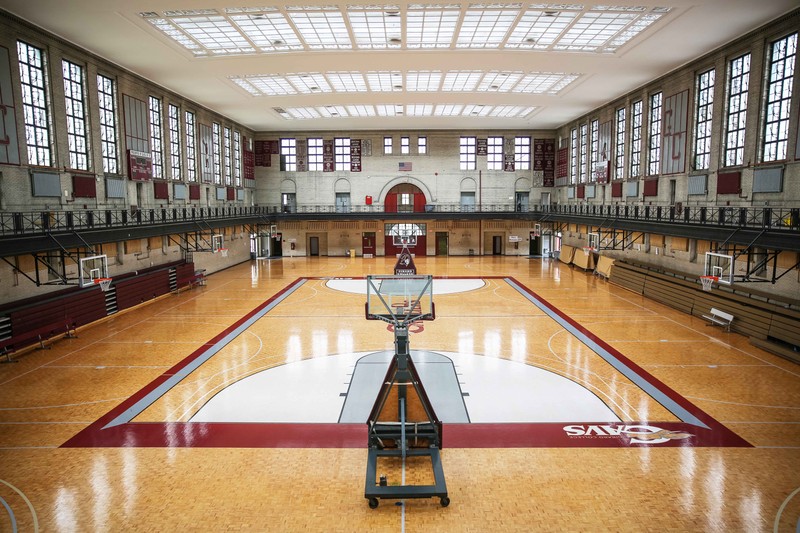 Girard College baseball team on steps of Armory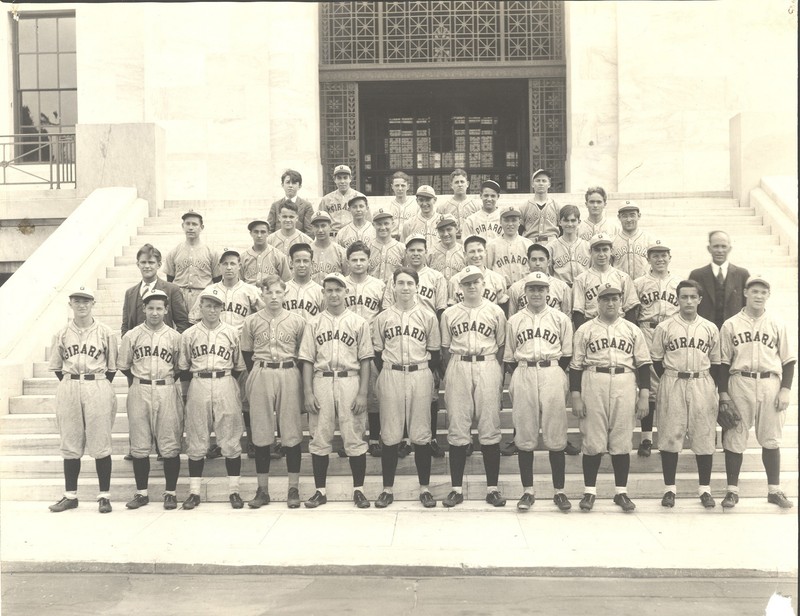 2019 Girard College softball team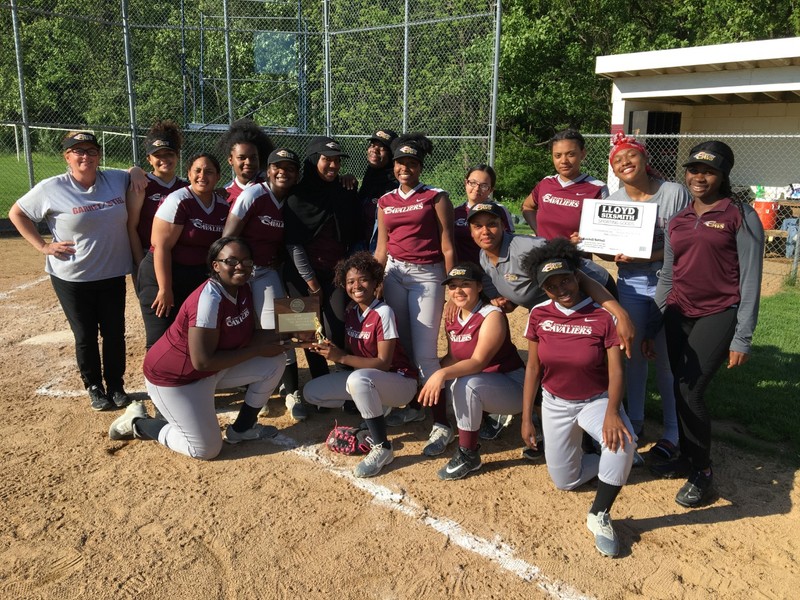 Scarlet Fever quarantine in Armory, March 1939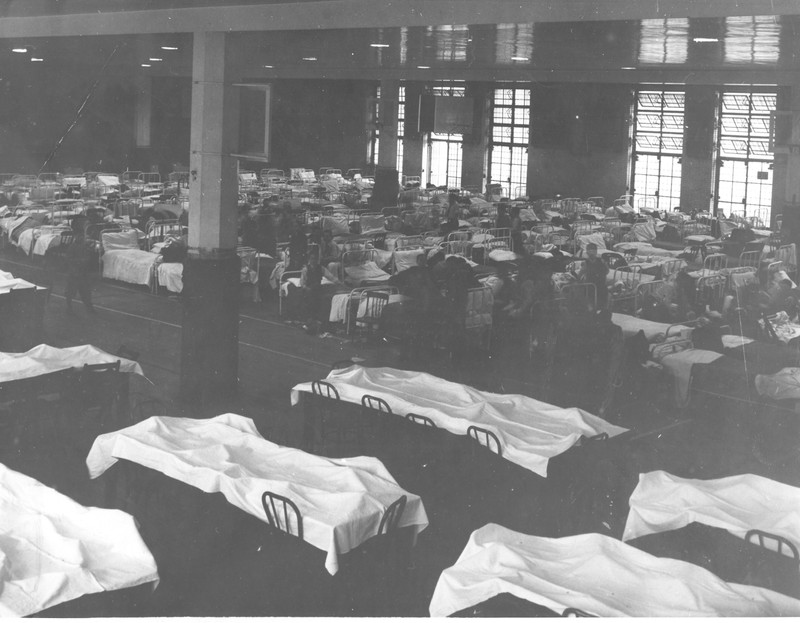 Backstory and Context
The Armory, completed in 1924, was designed by architect John T. Windrim and built by the firm of Irwin and Leighton. John T. Windrim inherited the Girard architect mantle from his alumnus father, James H. Windrim and, as the President's report for 1924 notes, John T. Windrim credited "the spirit of his honored father, which still pervaded his establishment, that they had been able to do the job so satisfactorily." Designed to provide the school with large, open indoor spaces, the Armory was built to serve three purposes: "military instruction, recreational and physical education, and musical instruction and practice." Its name comes from the first of these; although Girard has never been a military school, a military style-battalion was part of the curriculum from 1869 up until 1969, intended to promote discipline, physical fitness, teamwork, and leadership.
Sports, both formal and informal, have a long history at Girard. The school currently fields varsity teams in soccer, indoor and outdoor track, basketball, and baseball/softball, as well as a cheerleading team. Past sports have ranged from wrestling, gymnastics, and swimming to more esoteric pursuits such as fencing. Baseball has an especially long and storied history at the school, and a plaque in the main gymnasium commemorates alumni who went on to play in the early major leagues for teams like the Philadelphia Phillies, the St. Louis Cardinals, the New York Giants, and the Pittsburgh Pirates.
Today, the Armory serves primarily as Girard College's gym; the main floor holds four regulation-sized basketball courts which are side by side and a raised track runs above the courts. Throughout the years, the Armory's large open spaces have served other functions as well, such as in 1939 when it was used to quarantine students during a scarlet fever outbreak. It is still used for large scale events, such as the city-wide Martin Luther King Day of Service, which has been hosted at Girard since 2010. 
Sources
Girard College, Annual Reports of Girard College.
Herrick, Cheesman A. History of Girard College. Philadelphia, PA. Girard College, 1927.
Image Sources
Armory exterior, Girard College Historical Collections

Armory interior. 2017. Girard College.

Baseball team on steps of Armory. Girard College Historical Collections

Photograph of 2019 Girard College softball team, Girard College

Scarlet Fever quarantine in Armory. March, 1939. Girard College Historical Collections

Additional Information