Benjamin Grant Loomis gravesite, Mount Avon Cemetery
Introduction
This is the burial location of Benjamin Grant Loomis, a Revolutionary War soldier who died in Rochester, Michigan. Private Loomis served in Lt. Col. Isaac Sherman's 5th Connecticut Regiment in 1781. His pension record also indicates an additional term of service. Loomis moved to Ontario in 1798 and later settled in Rochester, Michigan, were he died in 1835.
Images
Benjamin Loomis gravestone, Mount Avon Cemetery, 2020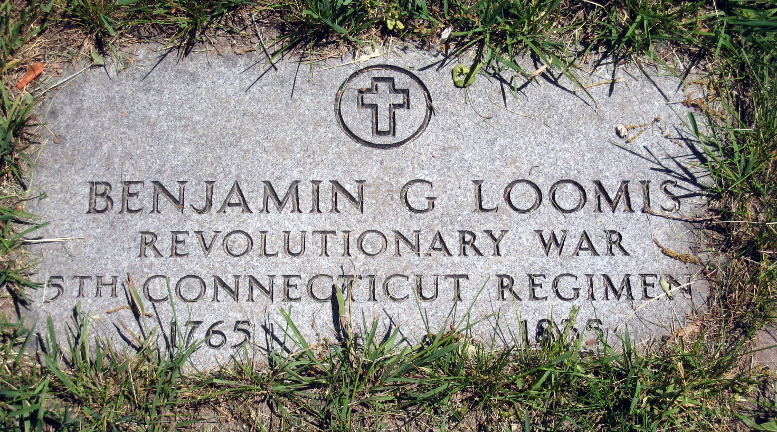 Underwood family monument listing Benjamin Loomis, Mount Avon Cemetery, 2020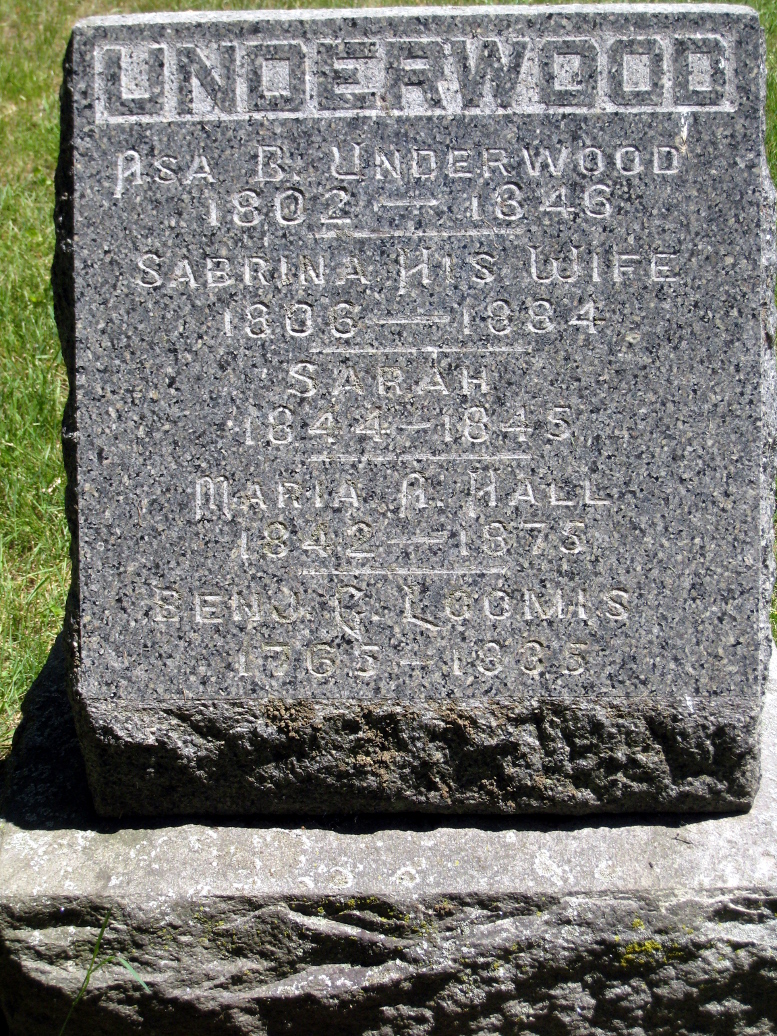 Backstory and Context
Author-Uploaded Audio
According to his Revolutionary War pension application, Benjamin Loomis enlisted in the 5th regiment of the Connecticut line in 1781. His account of service states that he was posted in Morristown, New Jersey, and in Smith's Clove, New York, before being discharged from service on December 23, 1781. His pension application was rejected in 1833 because he was not able to provide sufficient documentary information to prove his service. He died in Oakland County in 1835.
Loomis's gravesite in Mount Avon Cemetery was re-dedicated by the Sons of the American Revolution in 2012. He is buried with the family of his daughter, Sabrina Loomis Underwood and her husband, Asa Underwood.
Sources
Almond, Mary Beth. "Graves of Two Revolutionary War Patriots to be Rededicated," Rochester Post, August 15, 2012.
National Archives and Records Administration. M804. Revolutionary War Pension and Bounty-Land Warrant Application Files. Roll 1583. Loomis, Benjamin, pension no. R6441.
Image Sources
Deborah Larsen

Deborah Larsen

Additional Information