Veterans Memorial Park
Introduction
Almost every community in Wisconsin has a memorial dedicated to local men and women who have served in our nation's military. These are places where visitors can show honor, remember, and quietly reflect upon the service and sacrifice of their neighbors. Madison has a meaningful veterans memorial located in a beautiful city park.
Images
Veterans Memorial Park Sign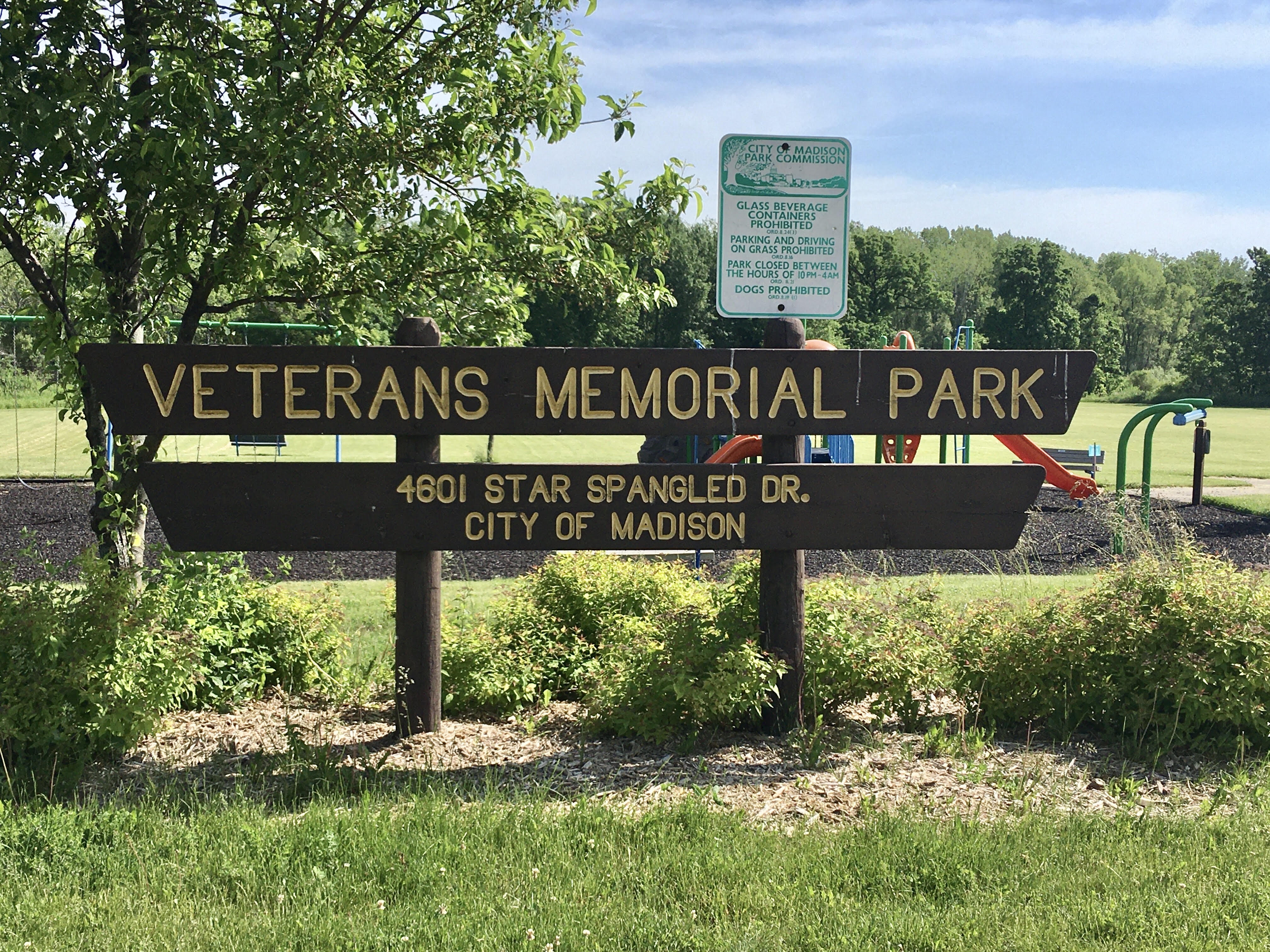 Veterans Memorial Park Flags honoring Wisconsin Veterans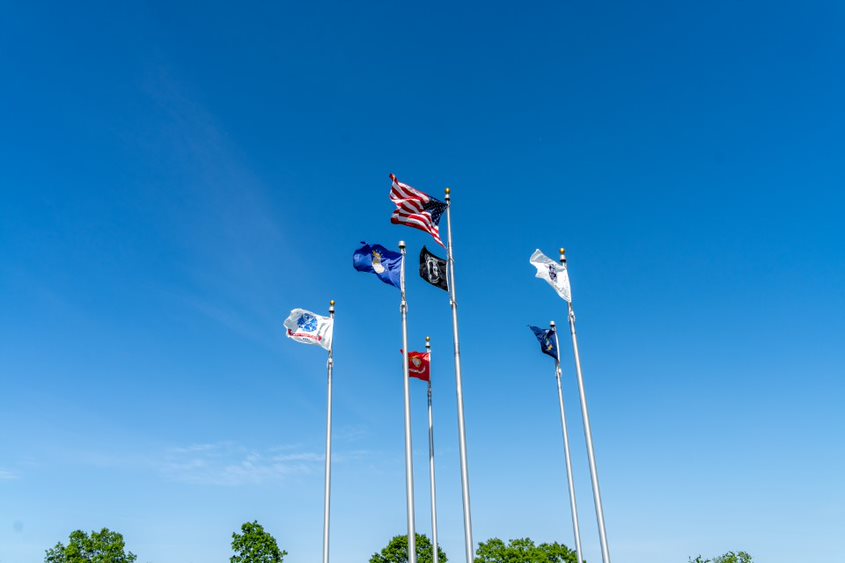 Veterans Memorial Park Sculpture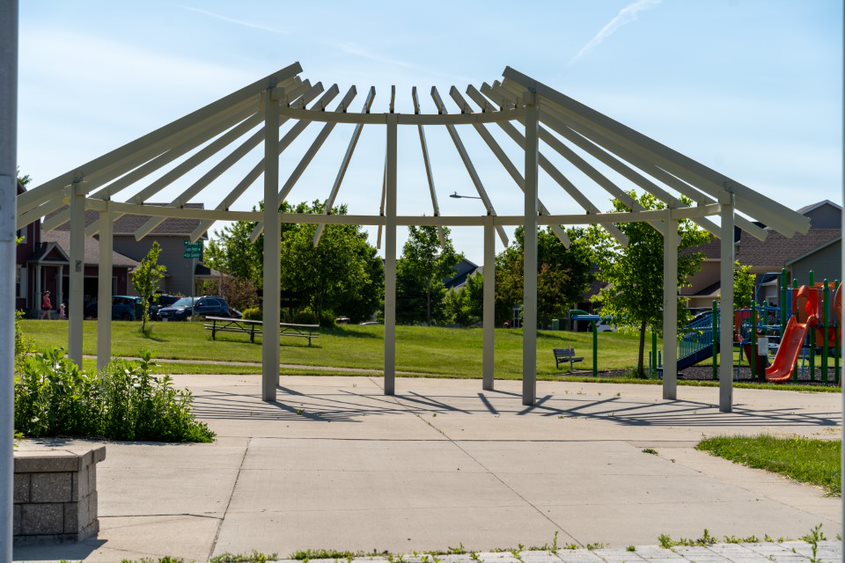 Memorial brick dedicated to Ole Julson, Wis. Infrantry Civil war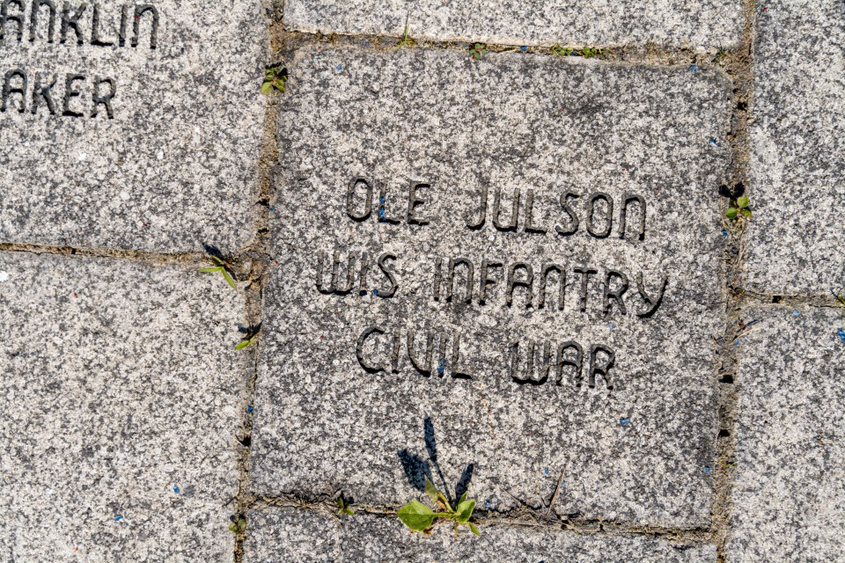 Memorial bricks dedicated to Wisconsin veterans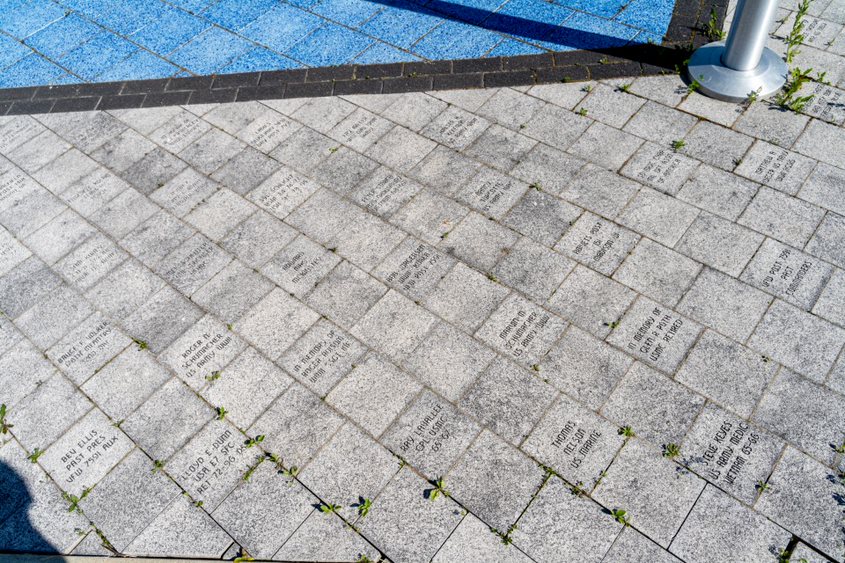 Veterans Memorial Park Flags honoring Wisconsin Veterans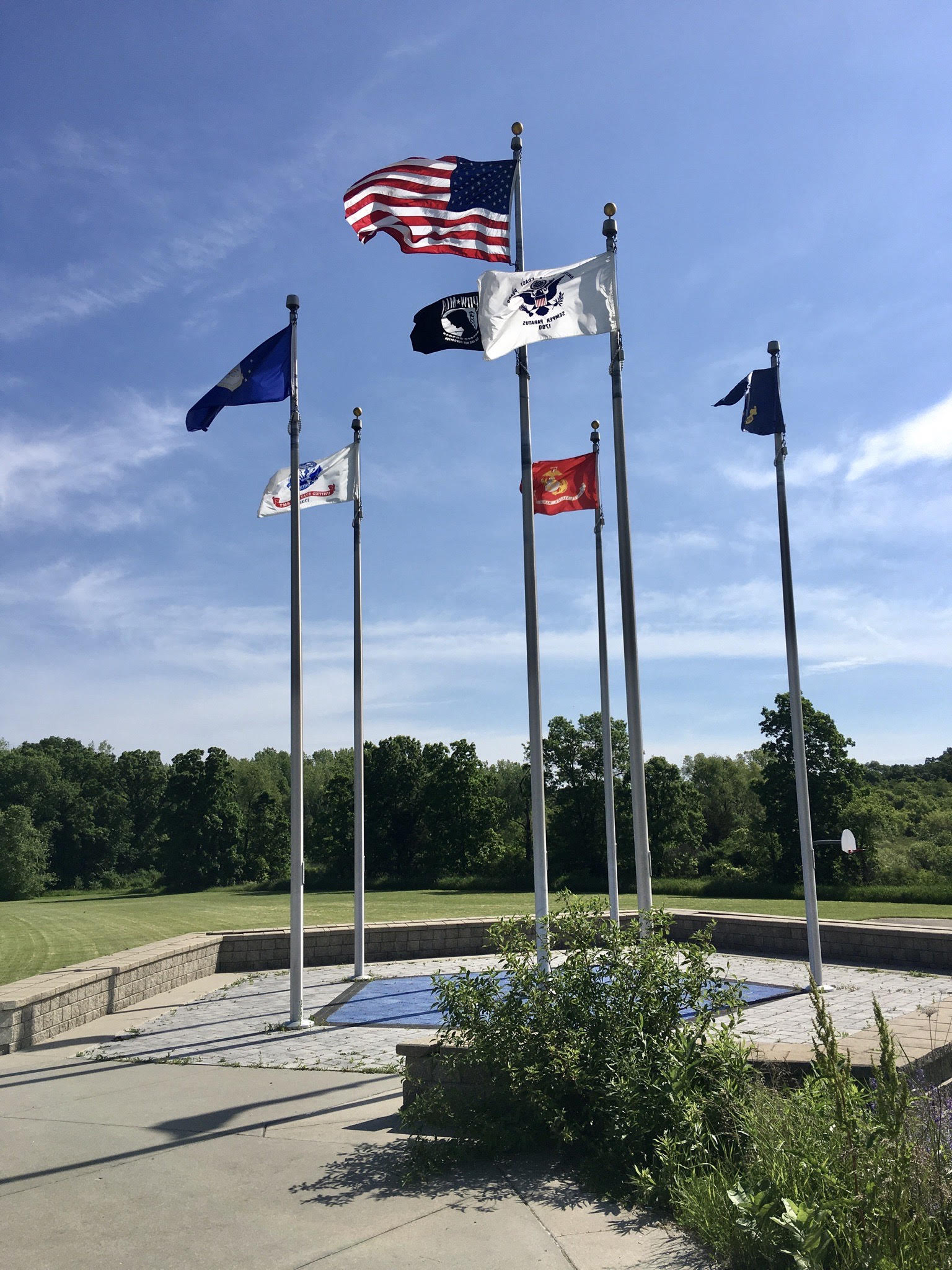 Backstory and Context
Veterans' Memorial Park, located on the southwest side, is the only city operated veterans' memorial in Madison. The national flag, POW/MIA flag, and flags of our branches of service fly over a blue reflective glass pool. The memorial also includes a pergola and plaza, seating, and a walkway featuring personalized bricks with the names of veterans. 
In addition to the veterans' memorial, the park also features trails for walking and biking, a playground, and tennis and basketball courts. It is a wonderful place to honor our veterans and enjoy the freedom that they served to protect. 
Sources
Veterans Memorial Park. June 6, 2020. https://www.cityofmadison.com/parks/veteransmemorial 
Image Sources
Bravener, Jennifer L. Veterans Memorial Park Sign June 6, 2020, Madison

Pino, Yvette. Veterans Memorial Park Flags. June 7, 2020, Madison

Pino, Yvette. Veterans Memorial Park Sculpture. June 7, 2020, Madison

Pino, Yvette. Veterans Memorial Park Dedication Brick. June 7, 2020, Madison

Pino, Yvette. Veterans Memorial Park Dedication Bricks. June 7, 2020, Madison

Bravener, Jennifer L. Veterans Memorial Park Flags. June 7, 2020, Madison