Western State Normal Railroad
Introduction
Western State Normal College (Western Michigan University today) operated a cable railcar known as a funicular between 1908 and 1949. The cable car railroad helped students and faculty travel up the hill between David Street and East Hall, a welcome respite from the often icy stairs that led up what was then known as Prospect Hill. Changes to the design of the campus, along with the proliferation of private automobiles, led to declining need for the funicular. From a peak of over two thousand passengers per day, Western State Normal Railroad ceased operations in 1949. This replica of one of the cars and a section of track was built be engineering students in 2003.
Images
This picture of the funicular in operation was likely taken during or shortly after World War II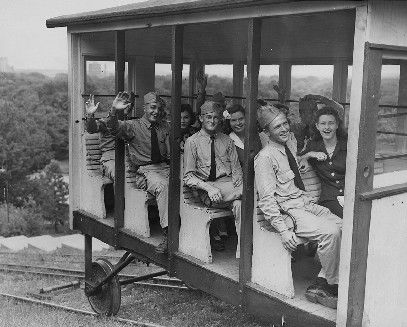 The Class of 1949 commisioned and installed this commemorative sign, located on the south side of East Hall.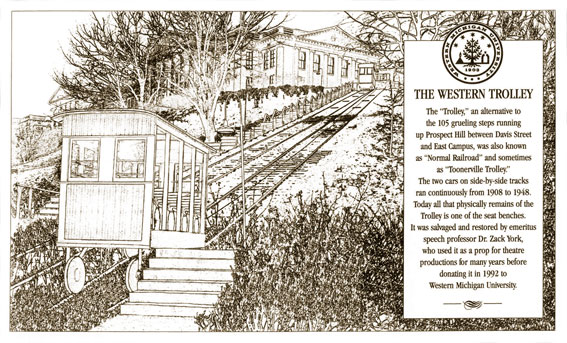 Engineering students built this replica of the funicular betwen 2002 and 2003.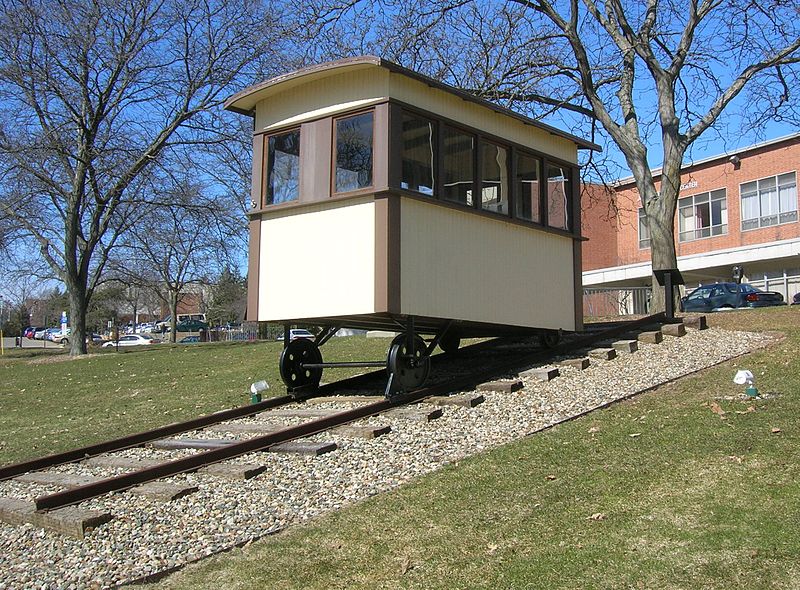 Backstory and Context
Once a fairly-common means of transportation in urban areas divided by hills with very steep inclines, funiculars were usually privately-operated and funded by rider fares. There was even a privately owned funicular in Dubuque that has been restored. Western's funicular was registered and officially classified as a railroad. It was not only the only funicular in Michigan, it is likely the only railroad to be operated by a university.
Sources
Seeking Michigan website: http://seekingmichigan.org/tag/western-state-normal-railroad accessed 12/9/2014 Western Michigan University website http://www.cpec.wmich.edu/planning/WebSites/Specialties/TrolleyCommemoration.htm accessed 12/9/2014
Additional Information