Lawrence and Chapin Building
Introduction
Originally home to an iron manufacturing company, this stately downtown building has been home to banks, various merchants, a skating rink, and even a streetcar station. The building was constructed by William S. Lawrence and L.C. Chapin between 1870 and 1872. It was restored in 1994 as part of the city-wide Arcadia Commons project that helped to restore several buildings and support community institutions.
Images
This historic building was home to the Lawrence and Chapin Iron Works which was established in 1870. The photo was taken in 2009 by Laura VanTimerman and can be found on the Kalamazoo Public Library webpage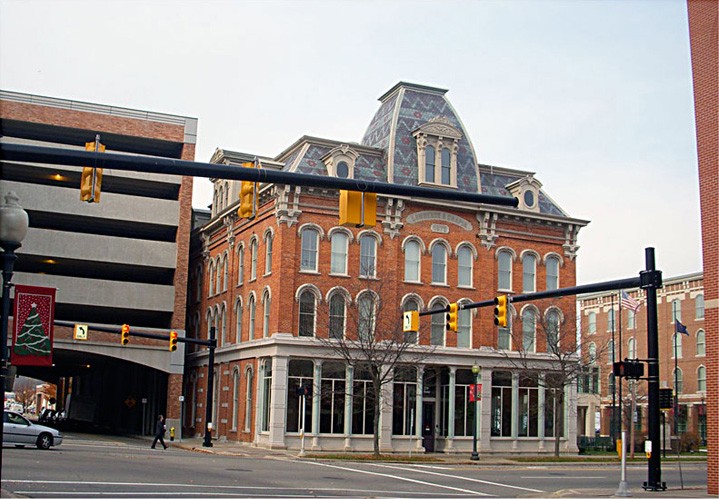 This photo was taken around 1915.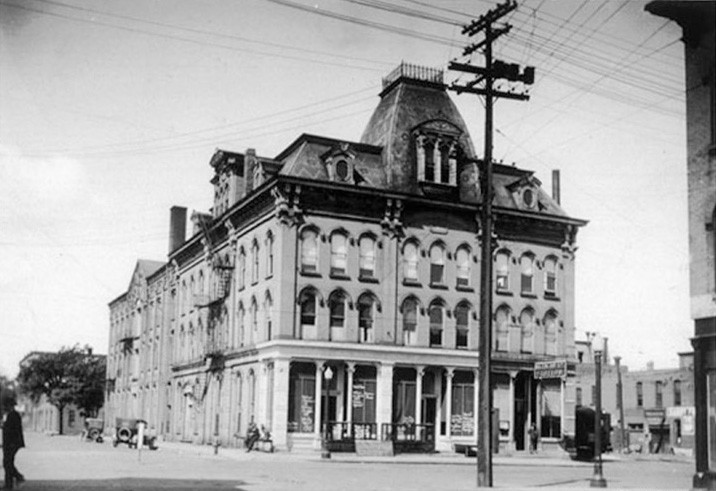 Sources
Kalamazoo: Then and Now, Kalamazoo Public Library http://www.kpl.gov/local-history/photos/houses-buildings-photos/ktn.aspx?i=26 accessed 12/5/2014
Additional Information