Patricia Rooney and the Steelers
Introduction
Patricia Rooney married to Dan Rooney who was the US ambassador to Ireland and the second president of the Pittsburgh Steelers, he passed away in the early months of 2017, witch led his wife to keeping his legacy and becoming the president of the Steelers along with her children. She married Dan Rooney father of nine children in 1952. They where also and immigrated from Ireland and made homestead in Pittsburgh.
Images
This photo shows the life time achievement of the Rooney family and the moments after the documentary series was aired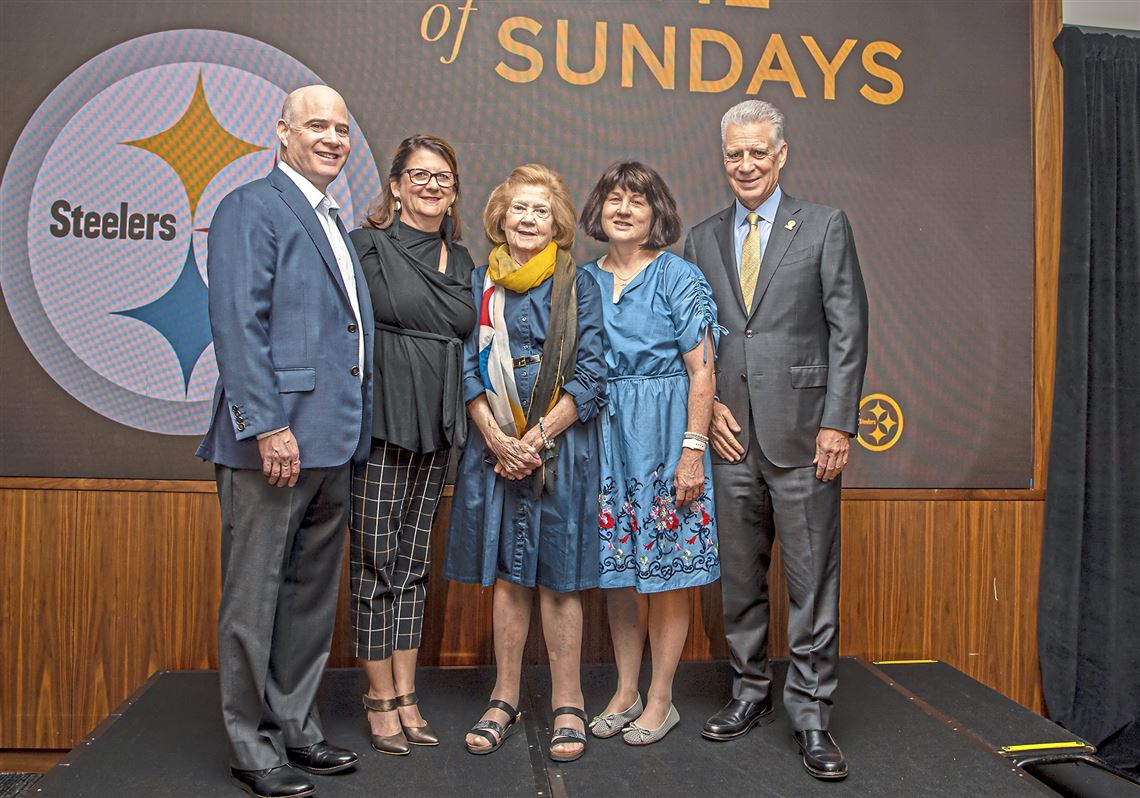 Backstory and Context
Patricia Regan met Dan Rooney, son of Steelers found Art Rooney, while working at the Steelers offices and they were married in 1952. You could say that it was a match made in football heaven. As they made history in football they also made history in race issues for example, when they instituted the Rooney rule and that is which requires all NFL front offices to interview at least one minority coach for head coaching vacancies.
Patricia did not live her life in the spotlight because she deemed it unnecessary but was always one to give a little advice and she has several charitable organisations including the "terrible towel" witch has raised 2.5 million dollars for students with mental and physical disabilities.
This family is not only known for charitable work and football but also for acting a producing actors, Dan and Patricia used to be actors together and would dance on stage in front of a live audience sometimes including there son in the show. Some of her children also took on acting roles for example her daughter Patricia Rooney Mara was an american actress who won several awards for her role in "The Girl With the Dragon Tattoo".
Sources
Pierce , Katie . First ladies of Football , The Turf . December 14th 2019. Accessed May 21st 2020. https://theturfsports.com/sports/football/first-ladies-of-football-patricia-rooney/.
Accessed May 21st 2020. https://www.famechain.com/family-tree/10061/dan-rooney/patricia-rooney.
Pasquini , Maria . Patricia Rooney talks about the "Fab Four", Accessed May 21st 2020. https://people.com/sports/patricia-rooney-recounts-immaculate-reception-a-lifetime-of-sundays-clip/.
Additional Information