Champaign County's Lincoln
Introduction
The built environment that Lincoln knew in Champaign County is almost completely gone and the natural environment is vastly altered. Through our exhibit, "Champaign County's Lincoln" we recreate those places, and evoke that lost environment. Visitors will appreciate the era in which Lincoln made friends, worked and built his political career in our community! Our visitors can enter the county, the way Lincoln did, in a buggy. They can visit Kelley's tavern, have their photograph taken in Alschuler's studio, and visit the Goose Pond Church where they'll hear neighbors talking about the political issues of 1856 as they wait for Lincoln to arrive.
Images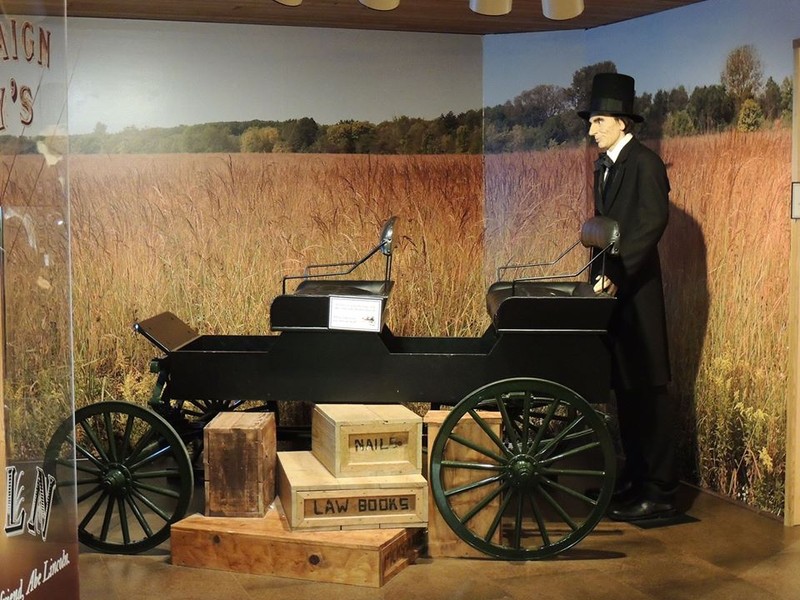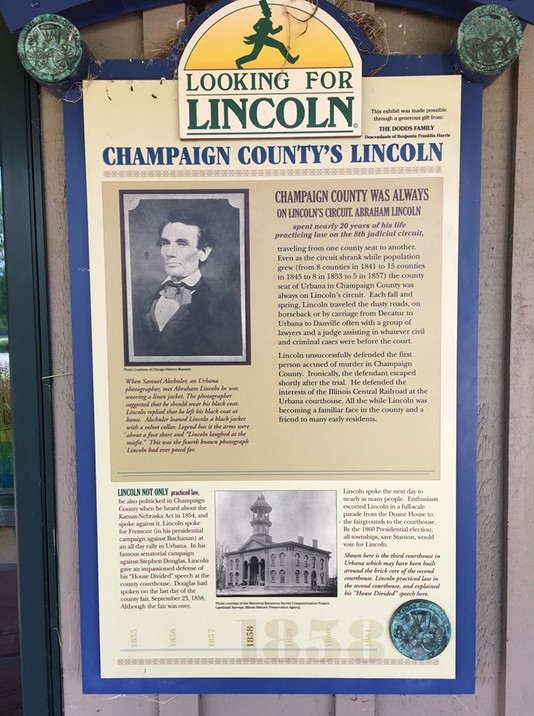 This photograph was taken by Alschuler at his photography studio in Urbana. A Busey Bank now stands near where the photography studio once was in downtown Urbana. It is the 3rd ever photo taken of Abe Lincoln.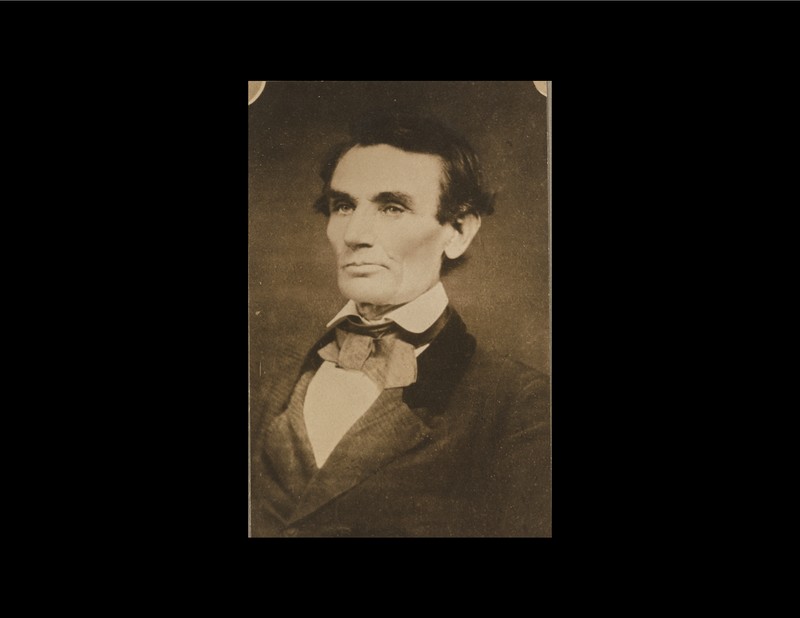 Backstory and Context
Before Abraham Lincoln was our 16th President, he traveled along the 8th judicial circuit twice a year by horse and buggy. Along this ride, Lincoln would stop through Champaign County along with several other counties in the region. As he traveled, it was common for him and his colleagues to stay in taverns. Kelly's Tavern, located in what is now St. Joseph, Illinois, has a special section within this exhibit.
The growth of Champaign County during the middle of the 19th century helps tell the story of Lincoln in our region. In the nearby Urbana Courthouse, Lincoln tried many cases. In downtown Urbana at Alschuler's Studio, Abraham Lincoln received his third ever photograph. Furthermore, Goosepond Church, which was found where the present Champaign Police Department is currently located, was a spot where many individuals including Lincoln came to speak about politics. In 1856, Lincoln spoke in support of John C. Fremont at Goosepond Church.
Many stories from Lincoln's travels along the 8th judicial circuit have been recorded. These unique, and sometimes humorous stories allow us to see a different side of Lincoln, one that is less known to the general public. For example, while serving at the Urbana courthouse, Lincoln once stole and hid a large gong from John Dunaway. The large musical instrument was used ceremoniously at the American House, and Lincoln rather humorously camouflaged the gong so it could not be used. Another story chronicles the third photograph ever taken of Lincoln by Samuel G. Alschuler in Urbana. Lincoln had to borrow a jacket and the sleeves were 3/4 of a size too short. Alschuler's solution was to "zoomed in" on Lincoln, eliminating the short sleeves from the photograph. And finally, Lincoln defended the first ever murder in Champaign County for which there was a trial and conviction. After failing to exonerate William Weaver, of Urbana, escaped from custody and fled to Wisconsin.
Additional Information