Panther Junction Visitor Center, Big Bend National Park
Introduction
The central visitors center for Big Bend National Park, Panther Junction offers self-guided tour maps, rangers who lead interpretive discussions, artifacts and exhibits related to the history of the park, and the Big Bend Natural History Association bookstore. Big Bend is one of the biggest parks in the United States and as a result, there are diverse landscapes and rock formations throughout the river valley and canyons. A variety of hiking trails offer a chance to see many species of birds, mammals, plant-life and reptiles all within 801,168 acres of land.
Images
Boquillas Canyon in Big Bend. Big Bend National Park is located along the Rio Grande river, which is the border between Texas and Mexico.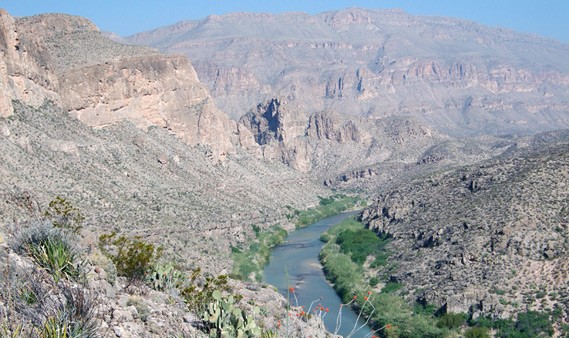 Hot Spring Store and Post Office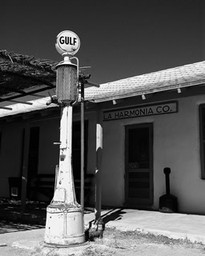 Backstory and Context
Big Bend National Park has seen many people over the 10,000 years that it has been forming. People have came from hunter and gathers to just visitors to the park. The closes city to the park is El Paso which is over 300 miles away. The Rio Grande River that runs through the park is the border between Texas and Mexico. The park land extends to the deepest channel in the Rio Grande then the land and water south of that point belongs to Mexico.
There are many things to do and explore in Big Bend National Park. People can go mountain climbing in the Chisos Mountains, explore the canyons that the Rio Grande has formed over time, bird watching, plant exploring, and animal watching. There is a lot people can explore in the 118 miles that the park inhibits. There is a little store that is still in operation today that has served both American and Mexicans alike it is the La Harmonia Company Store.
The is a hot spring resort close to the park which actually help Big Bend National Park to come about in 1944. J.O. Langford open Hot Springs in 1912 and it is still in operation today. J.O. Langford operated the resort until 1942. There is a building there that is the Hot Spring Store and Post office today. There are many places that you can still see like Glen Spring which was a small town that employed both Mexicans and Anglo-Mexicans but it was destroyed in raid by Mexican rebels.
Sources
American Latino Heritage. Big Bend National Park. . Accessed April 28, 2018. http://www.nps.gov/nr/travel/American_Latino_Heritage/Big_Bend_National_Park.html#plan.


Additional Information