Y. A. Harris Building
Introduction
The Harris family was engaged in operating hotels in downtown Ruston in the first decades of the 1900s. The building was constructed as an annex for a larger hotel a block to the south. The upstairs, which included a doctor's office and rooms for boarders, is essentially unchanged from those days. Note the doctor's name painted on the last upstairs window. The balcony outside the second story door has been removed. The ground floor has always been occupied by offices and retail shops, including a Jitney Jungle grocery store in the 1940s-50s. The building owners have plans to fully restore the structure, including upstairs living areas.
Look for Dr. Harris's name painted on one of the upstairs windows.
Images
A parade headed north on Trenton Street at the Railroad tracks. Probably Independence Day, early 1900s.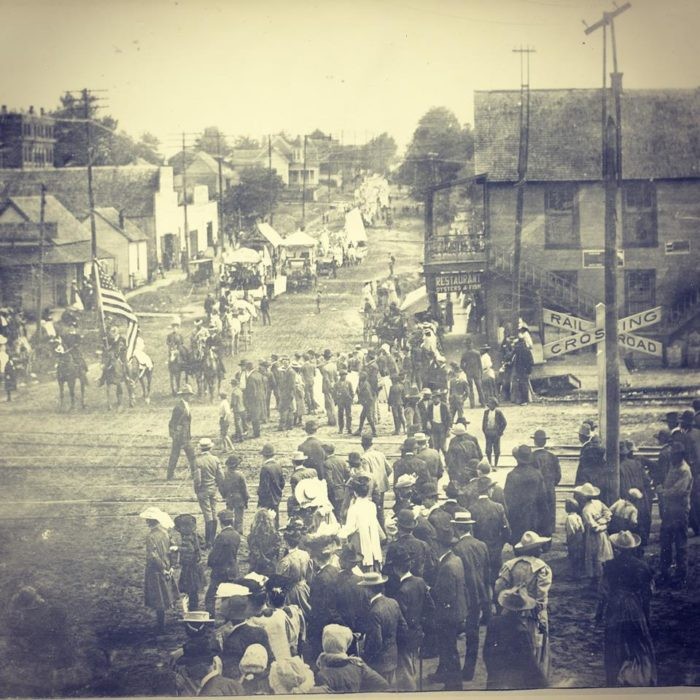 Battery F, 204th Coastal Artillery Regiment, LA National Guard in front of Y.A. Harris Building, 1944.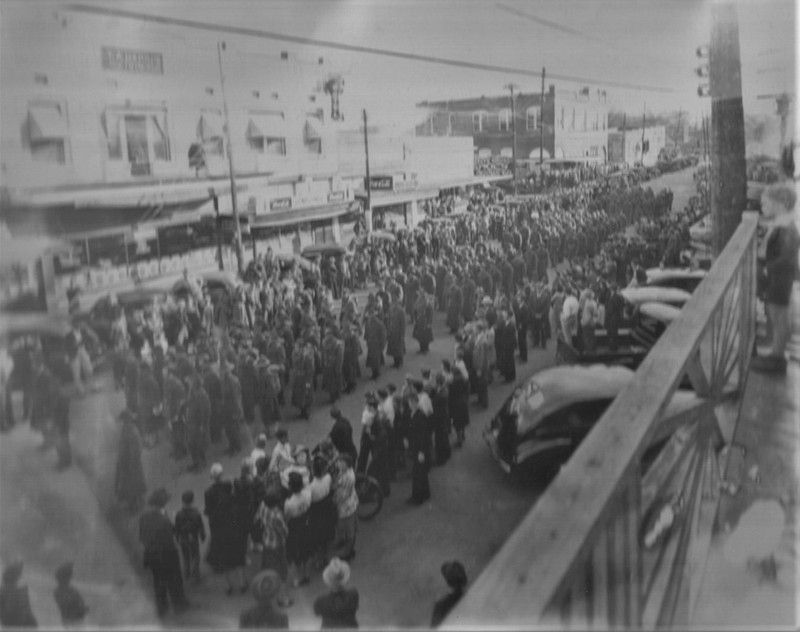 Backstory and Context
The other hotel properties operated by the Harris family will be discussed at future stops on the tour.
Trenton Street has seen scores of parades since Ruston's early days. Christmas, Peach Festival, and school homecoming parades are annual events but parades for Veterans Day and Independence Day and special events have occurred often. Parades generally started on West Alabama Avenue, turned south on Trenton, turning east on Arizona or California Avenue and then back north on Vienna Street to Alabama. As parades became longer, the downtown district would become hopelessly clogged. In more recent decades, parades continue down Trenton but turn west on Arizona and disband on the Louisiana Tech campus. Parades are not just for celebration; they help bring customers to downtown businesses and restaurants.
Sources
Various issues of Ruston Daily Leader.
Photographs of Ruston parades.
Image Sources
https://louisianadigitallibrary.org/islandora/object/latech-m132rustonphotocoll%3A23

Lincoln Parish Museum