Gully Homestead House
Introduction
The Gully Homestead House is believed to be the oldest building still standing in Aurora. Irish immigrants Thomas and Temperance Gully first homesteaded near the present intersection of Mississippi Avenue and Chambers Road in the late 1860s after spending a few years in the mining towns of Colorado. This building is a local landmark, on the National Register of Historic Places, and is currently owned and managed by the City of Aurora through the Aurora History Museum and Historic Sites Office.
Images
Main room of Gully Homestead House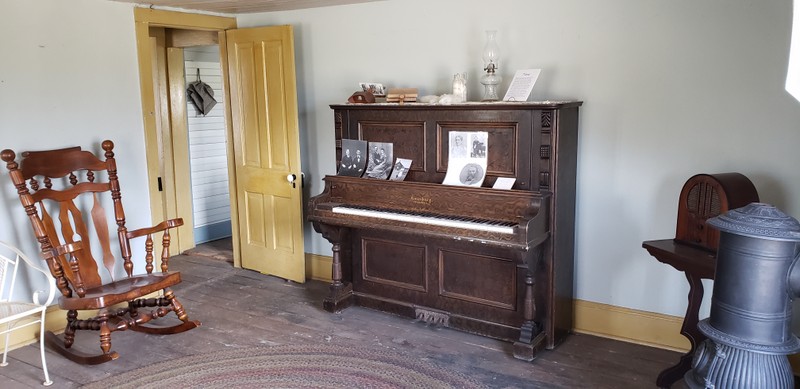 Kitchen of Gully Homestead House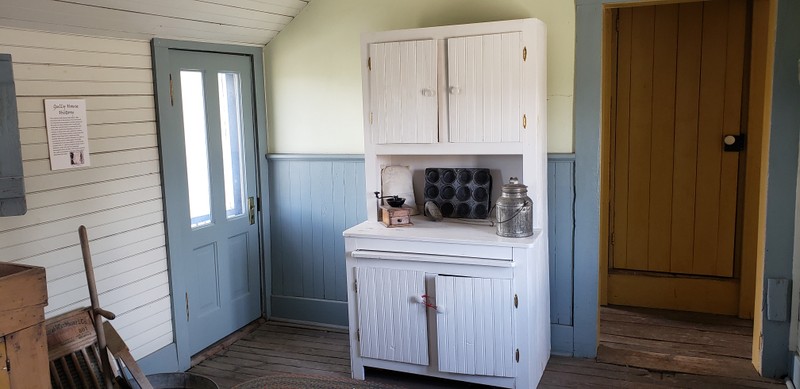 Bedroom in Gully Homestead House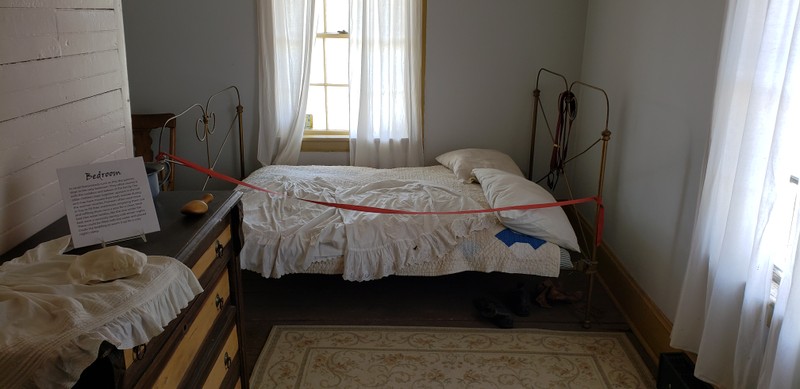 Exterior of Gully Homestead House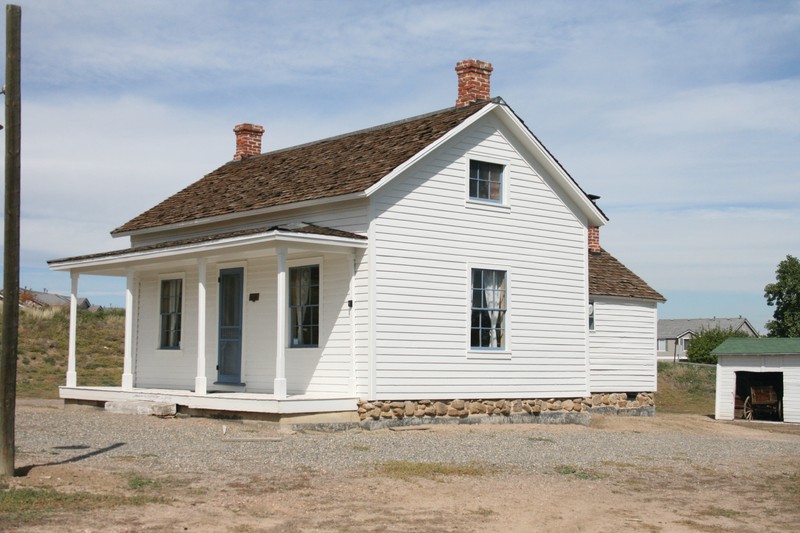 Backstory and Context
The Gully family was one of many who farmed in this area during the mid 19th to mid-20th centuries. Originally from Tipperary in Ireland, Thomas and Temperance Gully, and their six children, immigrated to Colorado in 1862 along with their oldest daughter Bridget and her husband, John DeLaney. The DeLaney family established a bakery in Central City and a few years later Thomas and Temperance homesteaded land in what is now Aurora. 
The first homesteaders in this area created a small, but thriving community of farmers and ranchers beginning in the late 1860s and 1870s. These individuals formed Sable, Toll Gate, and other small farming communities and raised cattle, horses, and sheep. They also grew crops, such as wheat, corn, and potatoes, to support themselves and their livestock, and to sell in the local Denver market. The relative scarcity of water made life difficult for farmers, but they were able to rely on sources such as Toll Gate Creek. 
By the 1900s, the agriculture in the area became increasingly important to support Denver's population with fresh milk, eggs, and produce. Dairy farming became popular and several farmers established creameries. Area farmers started to grow alfalfa to feed dairy herds, rather than the traditional wheat and other grains. Hay also was an important crop. Around the 1900s, several farmers, such as the Maul and Hoery families, began to grow sugar beets. 
The inclusion of East Colfax as part of Highway 40 in 1926 made Aurora a popular place for travelers from the east to stop at while on their way west. As a result, businesses catering to travelers grew, including family-run businesses such as Bill's Milk Depot, a local dairy and creamery owned by the Hoery Family. 
Similar to the rest of the United States, Aurora was deeply affected by the Great Depression of the 1930s. Wheat and sugar beet farms failed because of low prices and large debts, while dust storms caused others to leave their land. Some farmers and ranchers converted their property for other uses. For example, John Dorffler obtained permission from city council to raise foxes in hopes of selling the pelts. The Gully family hosted an annual rodeo to help support themselves. 
Gully family tradition describes the kitchen portion of the house as constructed in 1866, with the parlor, bedroom and attic added at a later date. The earliest verifiable date for the structure is 1870, as evidenced by a German newspaper used as insulation in the walls. The family continuously occupied the house into the early 1960s, at which time it was abandoned. The Gully Homestead House was moved to its current location in 1982. 
Sources
Aurora History Museum. Interpretive Panels, Accessed May 19th 2020.
Hunt, Rebecca. The Gully-DeLaney Site: A Sense of Place. 1986.
Aurora History Museum. Primary Source Resource Packets. 2018.
Image Sources
Aurora History Museum & Historic Sites

Aurora History Museum & Historic Sites

Aurora History Museum & Historic Sites

Aurora History Museum & Historic Sites

Additional Information