Del Dotto Venetian Estate Winery & Caves
Introduction
Author-Uploaded Audio
Dave and Yolanda Del Dotto own and operate the Del Dotto Estate Winery & Caves in St. Helena, CA. The Del Dotto family traces its heritage back to a tradition of family winemaking that began in Venice, Italy, in the 1400s. After purchasing the property in St. Helena, CA, the Del Dotto family built a Venetian-style estate building that features marble floors, fresco paintings, gold inlay, chandeliers, and other elements of a Venetian-style palace. The family also owns the Historic Del Dotto Winery and the Piazza Del Dotto Winery located in Napa, CA.
Images
Del Dotto Venetian Estate (707) 963-2134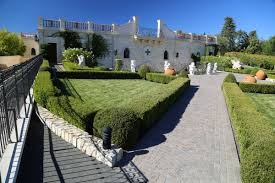 Del Dotto Venetian Estate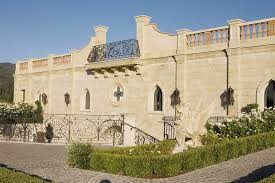 Backstory and Context
Author-Uploaded Audio
Between 1998 and 1990, Dave and Yolando Del Dotto relocated from Kona, Hawaii, to Napa Valley, California. Working at the time as a wine buyer, Dave Del Dotto stumbled upon a 17-acre Rutherford vineyard for sale, which the family decided to purchase. The property also contained a 1912 Frank Lloyd Wright Craftsman-style home. Since that time, Dave Del Dotto has acquired several other vineyards throughout the region within some of the premiere American Viticultural Areas (AWAs). These include properties in Rutherford, St. Helena, Oakville, Howell Mountain, and on the Sonoma Coast at Fort-Ross Seaview.
The Del Dotto family currently owns and operates the Historic Del Dotto Winery & Caves in Napa, the Del Dotto Venetian Estate Winery & Caves in St. Helena, and the Piazza Del Dotto in Napa. From the vineyards that it owns in Napa Valley, the Del Dotto family produces cabernet sauvignon, cabernet franc, merlot, sangiovese, and sauvignon blanc. In addition, the Del Dottos produce chardonnay and pinot noir, as well as small batches of syrah, sauvignon blanc, sparkling grenache, and mourvedre from the grapes at its Cinghiale Vineyard, located in the King Ridge region of the Sonoma coast. (The Italian word, "Cinghiale," means "wild boar" in Italian. Wild boars have been spotted on family's Sonoma-area vineyard similar to how these animals are often seen in the agricultural regions of Italy).
The Del Dotto Venetian Estate Winery features a grand building created in the style of a Venetian palace, with marble floors, gold inlay, Venetian chandeliers, and mosaic tiles that tell the history of winemaking. This estate house was built by Italian stonemasons. It features floor to ceiling frescos by an acclaimed Italian artist. At this location, guided tours of the wine caves reveal details about the family's history of winemaking. Food pairings are offered, which celebrate the Del Dotto's own olive oil produced from old olive trees on the property. These food pairings feature Italian salami and other cured meats, vegetables harvested fresh from the garden on the property, and handcrafted ravioli based on an old family recipe.
Sources
"About", Del Dotto Vineyards. Accessed May 14th 2020. https://www.deldottovineyards.com/About.
Jones, T.J.. "Del Dotto St. Helena Venetian Estate Winery and Caves", Bach to Bacchus. November 20th 2013. Accessed May 14th 2020. http://bachtobacchus.blogspot.com/2013/11/del-dotto-st-helena-venetian-estate.html.
Image Sources
Del Dotto Estate Winery & Caves

Del Dotto Estate Winery & Caves

Additional Information