The Importance of Gulf Coast Ecology - Florida Maritime Museum
Introduction
The wetlands of the Florida Gulf Coast total over 5 million acres and serve as a habitat for a diverse array of sea and animal life. The ecology of the Gulf Coast has helped to shape the heritage, culture, and economy of those who have lived and worked there throughout history. They aid in protecting the coast from storm damage and sea level rise. From early Native Americans to present-day residents, the sea has had a profound impact on the lives of Florida's peoples, including Captain Blake Banks of Cortez.
Images
Photo of the Blake Banks and Calusa Gallery at the Florida Maritime Museum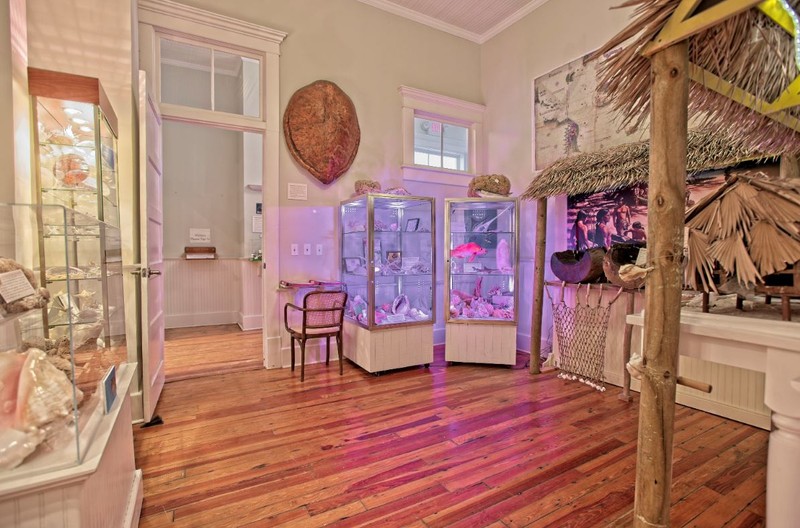 Deep-sea snapper preserved by Captain Blake Banks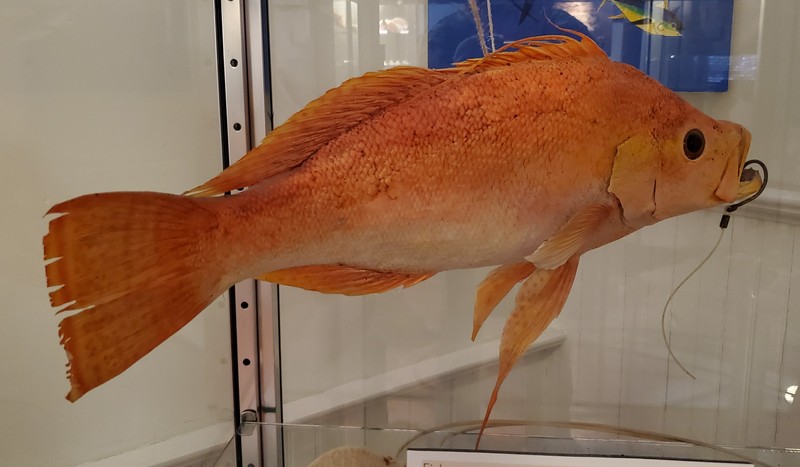 Giant Isopod (Bathymomus giganteus) is a crustacean arthropod related to crabs and shrimp. It is the largest known species of isopod and lives in deep waters, including the Gulf of Mexico. It is related to pill bugs, or "roly poly" bugs, that dig into forest floors.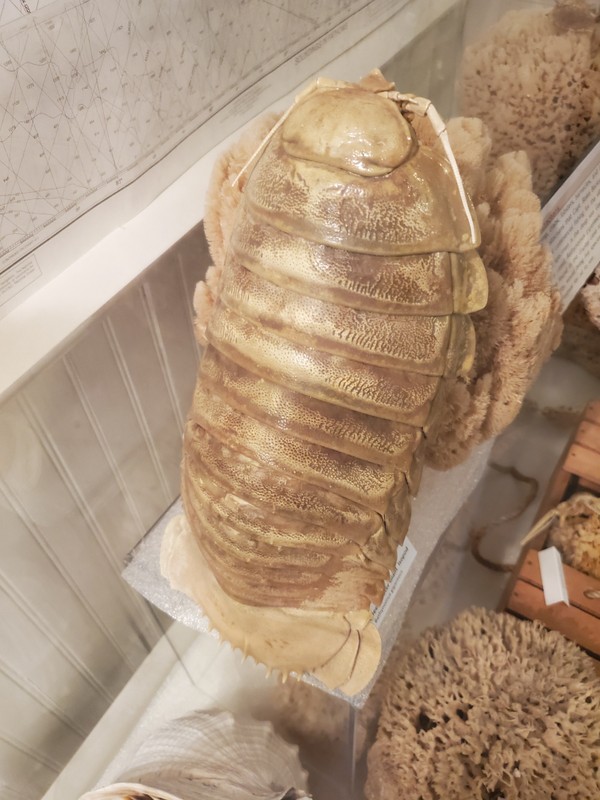 Florida Maritime Museum's mollusk shell collection includes single shelled gastropods, bivalves, tusk shells, and a paper nautilus. Identification and classification of the mollusks was begun by Capt. Blake Banks. He entered many of these shells into the annual Sarasota Shell Show and won many ribbons for his displays and rare shells.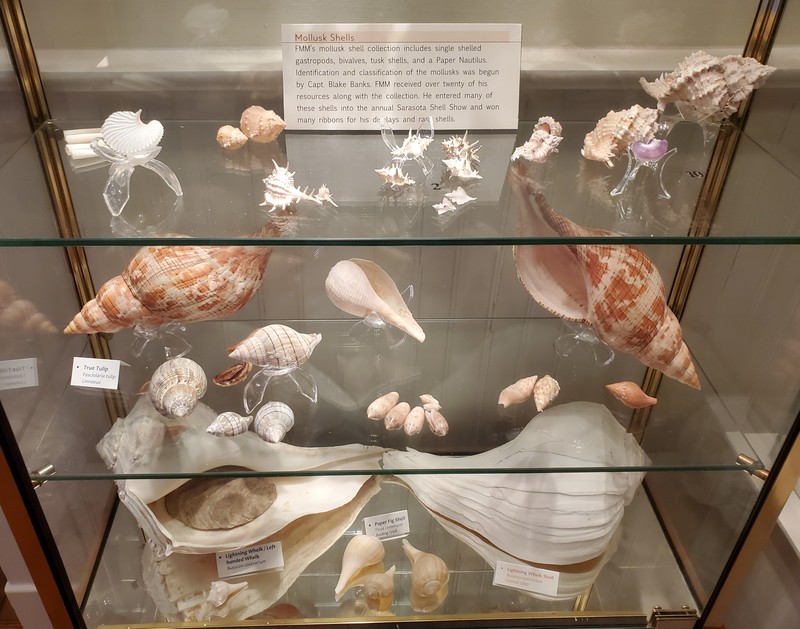 Corals and sponges from the Banks Collection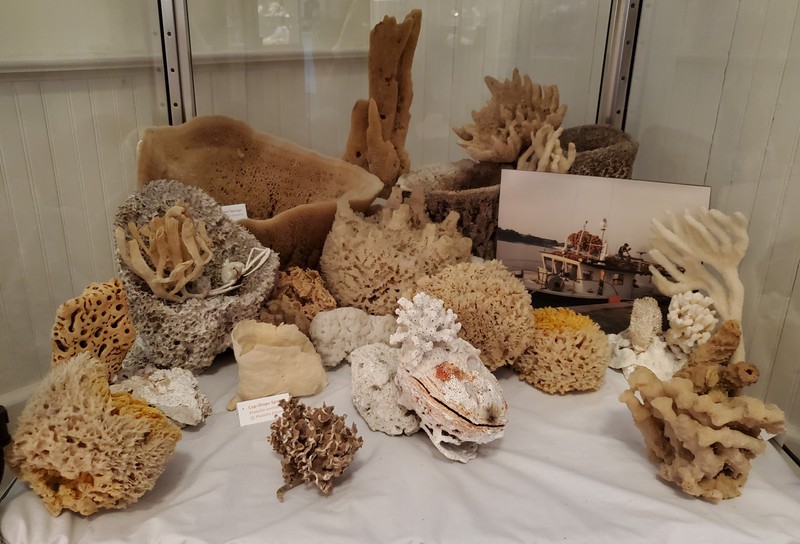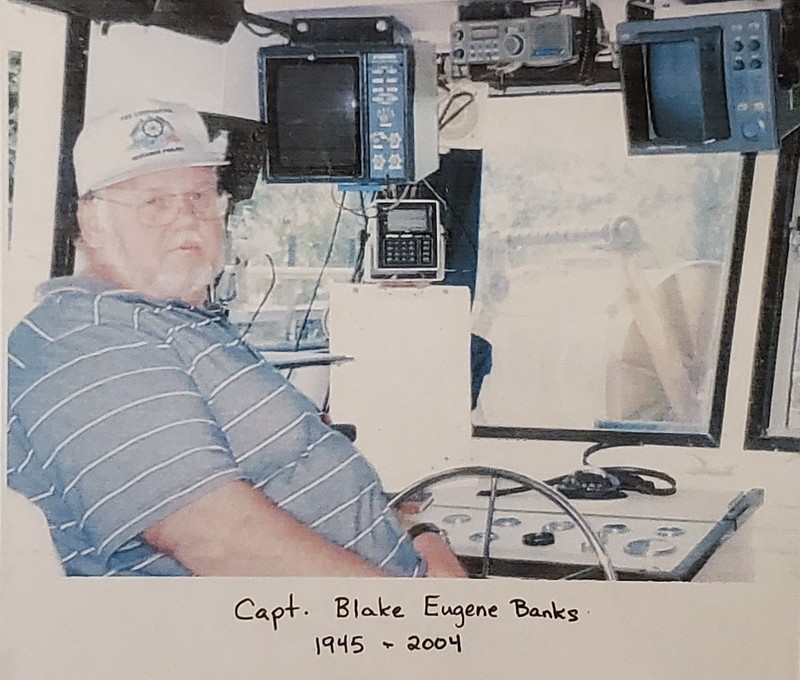 Captain Blake Banks' boat, Medusa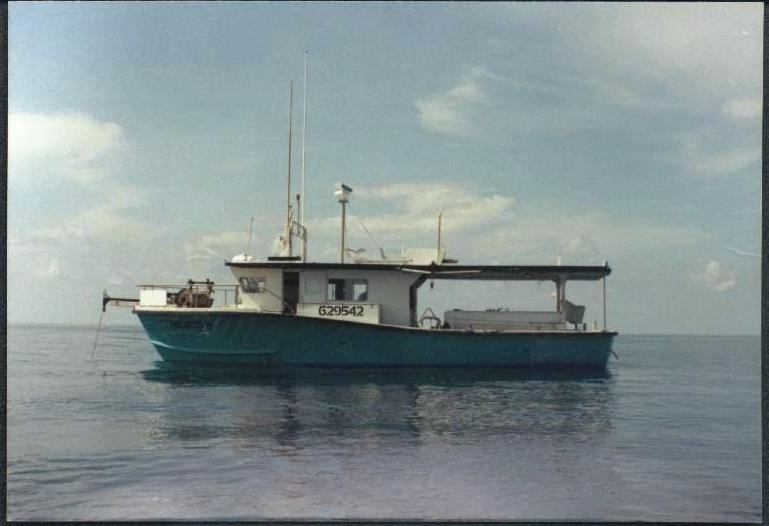 Captain Banks kept detailed logs of his fishing trips and each of his finds, but also carefully documented events in the community, weather patterns, and unusual occurrences at sea.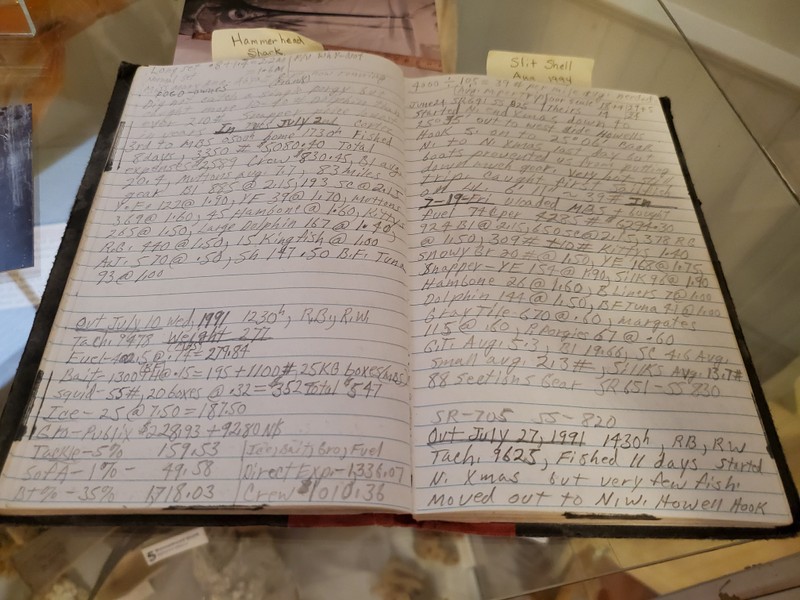 Backstory and Context
Some of the earliest residents of the southwest coast of Florida were the Calusa Indians. They lived along the coast and waterways and relied on the water for their sustenance. They caught a wide variety of fish and shellfish including mullet, catfish, eels, turtles, crabs, clams, and oysters. They used shells as tools, utensils, jewelry, and spears. They built dugout canoes from cypress trees to travel the coast. The Calusa Indians died out in the late 1700s as a result of European disease and raids from enemy tribes.
Fishing continued in the area after the Calusa, with Cuban fishermen arriving seasonally in the 1700s and 1800s. Cortez was established in the late 1800s by commercial fishermen from North Carolina. It remains an active fishing village today, its residents reliant upon the sea life found in the Gulf of Mexico.
One such resident was Captain Blake Banks, who lived and worked in Cortez as a commercial fisherman. He owned and operated Deep Reef Fisheries Inc. and captained the boat, Medusa. His wife, Betty, did the accounting for the business. Betty also relayed messages and weather forecasts by radio to her husband when he was at sea.
While out on the water, Banks became fascinated by life below the waves and began to collect specimens from his fishing trips. As his interest grew, Blake attended marine biology classes at Manatee Community College (now State College of Florida) and taught himself how to preserve his finds.
Alongside his physical collection of sea life, Banks documented his life on the Gulf. He kept daily logs, permits, and other information related to fishing. He recorded details such as the weather, water temperature, and even the price of gasoline. After his death in 2004, Blake's wife Betty donated part of his collection to the Florida Maritime Museum.
Sources
Stack, Margaret, "An Archaeological and Archival Appraisal of "Spanish Indians" on the West Coast of Florida in the Eighteenth and Nineteenth Centuries" (2011). Graduate Theses and Dissertations. http://scholarcommons.usf.edu/etd/3363
Turner, Halee. Captain Blake Banks, Florida Maritime Museum - Manatee History Matters. Accessed May 14th 2020. http://www.floridamaritimemuseum.org/post/captain-blake-banks.
The Calusa: "The Shell Indians", Florida Center for Instructional Technology, College of Education, University of South Florida. January 1st 2002. Accessed May 14th 2020. https://fcit.usf.edu/florida/lessons/calusa/calusa1.htm.
Image Sources
Florida Maritime Museum

Florida Maritime Museum - Banks Collection

Florida Maritime Museum - Banks Collection

Florida Maritime Museum - Banks Collection

Florida Maritime Museum - Banks Collection

Florida Maritime Museum - Banks Collection

Florida Maritime Museum - Banks Collection

Florida Maritime Museum - Banks Collection

Additional Information