Barnes Area Historical Association (BAHA) Museum & Heritage Village
Introduction
Through the work of many volunteers and contractors, and with financial support from many contributors, the Barnes Area Historical Association Museum opened in 2016. Visits and tours can be arranged during off hours by contacting a board member listed on the BAHA website. The organization is affiliated with the Wisconsin Historical Society as a Chapter of the Bayfield County Historical Society, a volunteer organization established in 2005 following the town's Centennial Celebration.
Images
BAHA Museum ~ Opened in 2016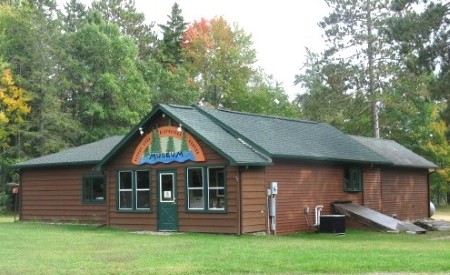 The Pease One-Room Schoolhouse, built in 1924 & closed, is now a part of the museum's Heritage Village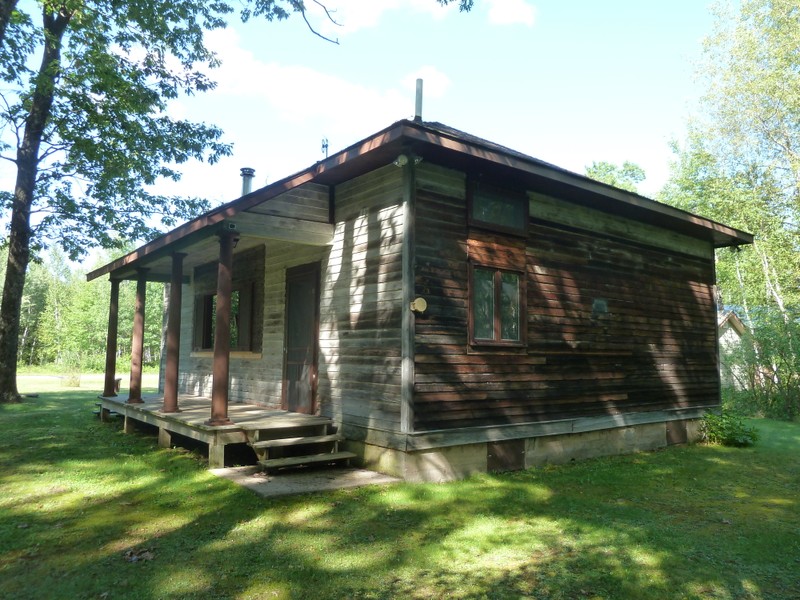 The Kaufman Homesteader's Cabin (1880s) ~ to be moved to the Heritage Village in summer 2020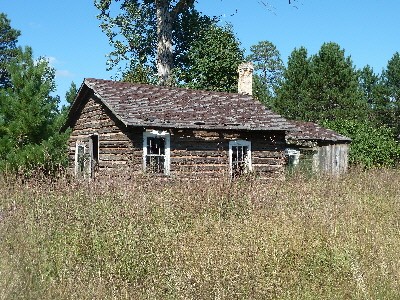 Backstory and Context
Artifacts, exhibits, photos and maps will allow visitors to the museum to step back in time to the 1500s and to learn about the lives of the people who lived in the Barnes area throughout the centuries. Viewing the skeletal remains of the historic 500-year-old Silver Beach Elk that were discovered in an area lake, one might wonder: Who might have hunted this elk? What else did they hunt, fish and eat? How and where did they live within our lake-rich landscape? A traditional Ojibwe birch bark canoe, constructed using traditional methods & materials, and a collection of Ojibwe beaded items, allows one to travel back in time to consider the lifeways and pathways that were important to the indigenous peoples who thrived throughout our area. 
The history of the logging era comes to life through a large collection of tools and original photos; and the story of the early homesteaders is revealed through photos, items of everyday life, maps of the early resorts and businesses, and Collected Family Stories of early Barnes residents. The history of education in the town's one-room schoolhouses will "come to life" as the Pease School is refurbished in its new location within the museum's Heritage Village. It will house a "replica" classroom, related exhibits and artifacts, and provide a space for BAHA's educational programs and outreach to area teachers & students.
The museum also celebrates the life and writings of Barnes' own legendary outdoors sports writer, Gordon MacQuarrie (1900-1956), with an exhibit believed to be the largest collection of his writing, hunting and fishing memorabilia, and library of his books in the Midwest. BAHA created the "Old Duck Hunters Association Circle" (a membership organization) and the Annual "MacQuarrie Pilgrimage" to provide MacQuarrie enthusiasts with opportunities to interact with others from across the country. The museum gift shop offers clothing items; as well as arts, crafts, and books by local artists & authors. 
Sources
Thorson, David. Barnes: A Breath of 'Fresh Air' - A Centennial Collection: The Place, The People, The Community Barnes & The Eau Claire Lakes, Wisconsin, 1905 - 2005. Edition Paperback. Volume ASIN: B004NIZORO. Barnes, WI. Barnes Area Historical Association (2005), January 1, 2005.
Additional Information