Gettysburg, PA: Humiston's Death
Introduction
Amos Humiston was killed in action during the battle of Gettysburg. He was found after the battle, clutching a photo, appearing as if his last action was to look at a picture of his children before he died. His identity was unknown, and his story captured the hearts of America and fueled a nationwide search to find his family.
Images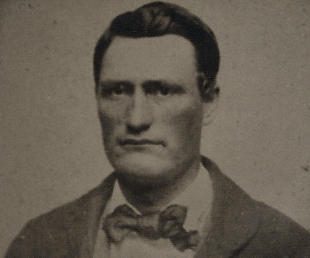 Backstory and Context
Amos Humiston lived in Portville, New York, with his wife Philinda and their three children, two boys and a girl. He ended up serving in the Union Army, and though he was injured in one battle, he recovered. However, he was killed during the Battle of Gettysburg. A man named Dr. Bourns heard the story of Humiston being found and came into possession of the photo he had been holding at his time of death. Bourns published the description of the photo, and soon it was all around the country. Eventually, Philinda read the description of the photo and realized that the dead man was her husband. She contacted Bourns, and thus the identity of the "Unknown Soldier of Gettysburg" was revealed.
Sources
Humiston, Amos, SBU Archives. Accessed May 12th 2020. http://archives.sbu.edu/civil_war/154th_g-o.html.
Amos Humiston, Wikipedia. Accessed May 12th 2020. https://en.wikipedia.org/wiki/Amos_Humiston.