Admiral Thomas Joseph Lopez Bridge
Introduction
Admiral T. J. Lopez of the United States Navy served as the Commander in Chief United States Naval Forces Europe and the Commander in Chief Allied Forces Southern Europe between 1996 ad 1998. In 1995, while a Vice Admiral, the West Virginia Legislature named the Chelyan Bridge in his honor.
Images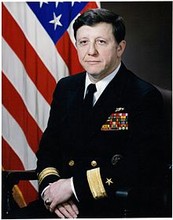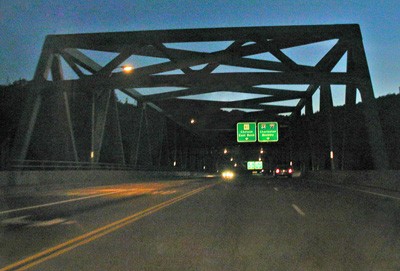 Backstory and Context
Thomas Joseph Lopez was born on January 20, 1940 in Powellton, West Virginia. He enlisted in the Navy in 1959, and was commissioned in 1964.
In Vietnam in 1969, he was assigned as the commanding officer of River Division 153. He led a joint attack in Cambodia in 1970. By 1973 he had completed the Naval Postgraduate School.
In 1977 he was assigned as the executive officer of the USS Truett, and by 1982 he was in command of the USS Stump.
From July 1992 to December 1993, Lopez, now a Vice Admiral, commanded the United States Sixth Fleet and NATO forces in Southern Europe.
From 1996 to 1998, Lopez served as the Commander in Chief for the US naval forces in Europe and the Allied forces in Southern Europe.
Admiral Lopez, after 39 years in the Navy, retired in 1998. He then served on the boards of several private corporations.


Additional Information