St. Martin Hall
Introduction
St. Martin Hall is one of Salisbury University's on-campus residence halls. It was the eighth on-campus dormitory and built with the intention of providing needed housing for juniors and seniors. The building opened during the fall of 1986, but was formally dedicated by Salisbury State College's President Thomas Bellavance in the spring of 1987. It is unique from other residence halls as the rooms are suite-style, housing four students per suite, and rooms opening to an external hallway.
Images
St. Martin Hall - from Conway Hall, 2020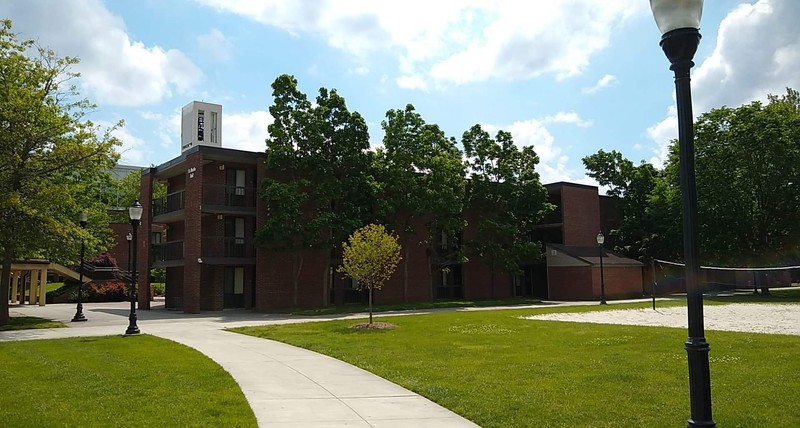 St. Martin Hall - from GAC, 2020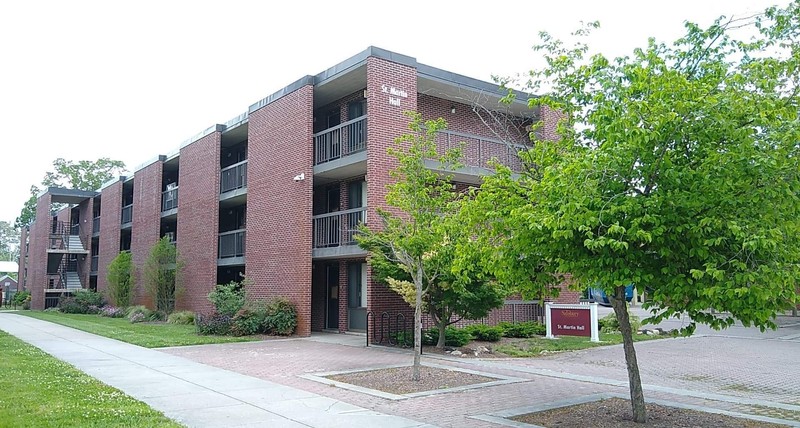 St. Martin Hall - From Chesapeake Hall, 2004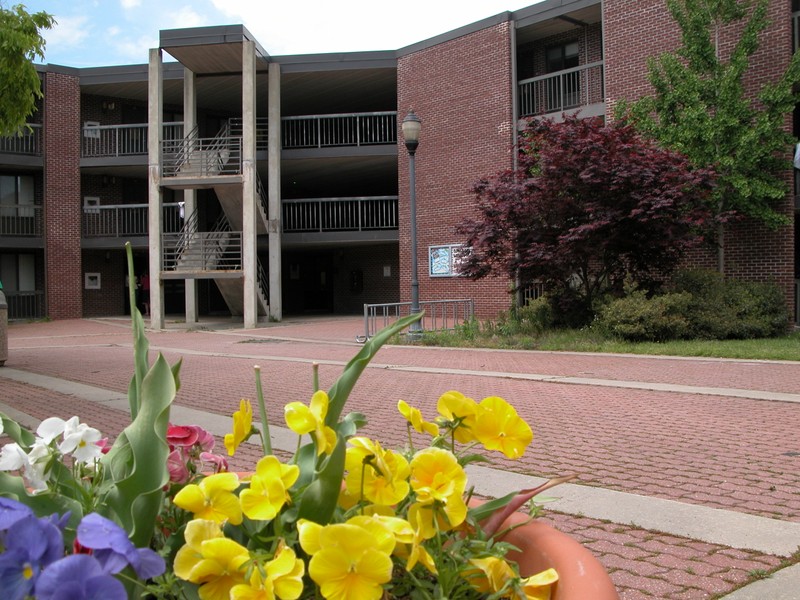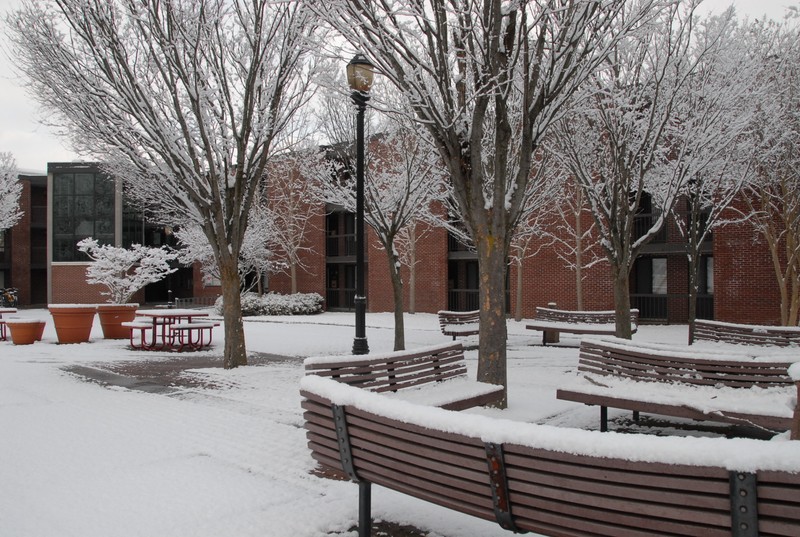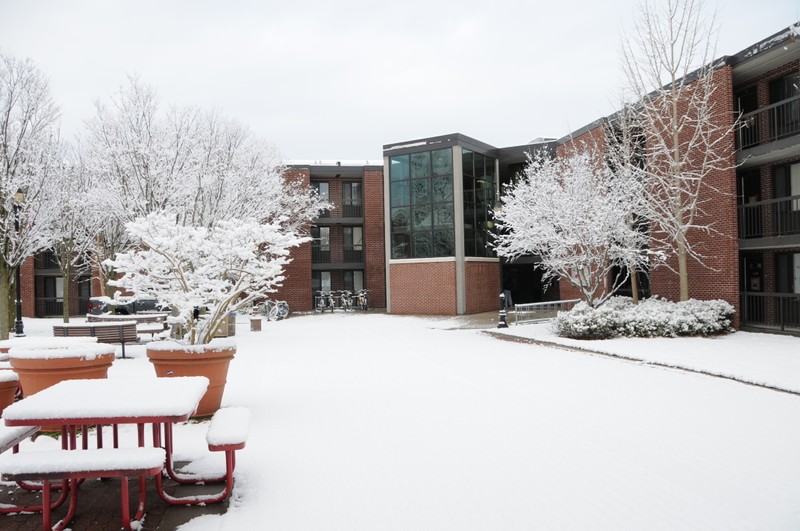 Students socializing outside a St. Martin room, circa 1982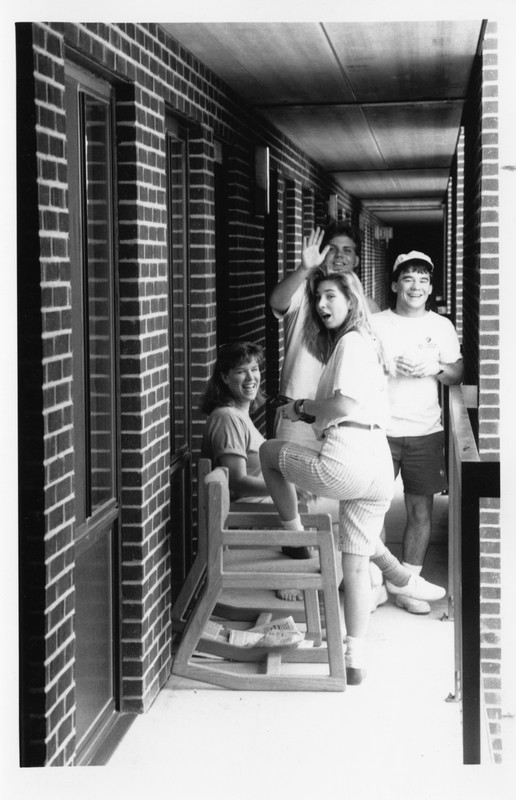 Backstory and Context
In the early 1980s, a need for more dormitories became apparent at Salisbury State College (SSC). By the summer of 1983, SSC had a shortage of 300 living spaces for the student population. The college would attempt to solve this problem by purchasing and building new student living spaces. This included the purchase of modular homes on Dogwood Drive to form "Dogwood Village" in 1985, and the construction of St. Martin Hall at $4,005,000 in 1986.
Located adjacent to Chesapeake Hall, St. Martin Hall was built with the intention to house upper level students. The rooms are in a suite style: "two students share a room and they are connected to another double occupancy room by a bathroom with a shower and a toilet. Each room has its own sink" (Salisbury University, St. Martin Hall). The suites could be single sex or co-ed and open to an external hallway. Groups of four signed up to live in the dorm, with priority based on student seniority. Being three stories, its first floor was notable for being handicap accessible. 
Construction of St. Martin Hall was completed in 1986. The building opened for students in the fall of that year, immediately remedying the housing shortage. President Thomas Bellavance commented, "It is not only a handsome building that adds to our total campus, but it was built in a remarkably short time allowing us to house more students on campus this year than at any other time in the history of the College" (Bradley). A dedication was scheduled for the following February. However, the dedication did not take place until May, as the "Great Snow of '87" forced its postponement. 
St. Martin Hall is still in operation today. However, it now houses new students, not juniors and seniors. Each floor has a lounge, with a full kitchen and laundry units accessible to residents on the ground floor.
Sources
Bradley, Sylvia. Salisbury: From Normal School to University, 1925 - 2001. Salisbury, Maryland. Salisbury University Press, 2002.
Salisbury University. St. Martin Hall, Salisbury University. Accessed May 11th 2020. https://www.salisbury.edu/administration/student-affairs/housing-and-residence-life/residence-halls/st-martin.aspx.
Image Sources
Jennifer Piegols

Jennifer Piegols

Nabb Research Center, SUA-031

Nabb Research Center, SUA-031

Nabb Research Center, SUA-031

Additional Information