Fidelity Land Title Ltd.
Introduction
Originally, the Universalistic Church was erected in 1859. After it was destroyed by fire in 1901, the St. Mary's Episcopal Congregation built this church in 1903. When the congregation disbanded in 1966, Donald Tully bought the church for his Fidelity Abstract Company which is now connected to the former Carnegie Library. The Andrew Carnegie Library was built in 1911 for $10,000 and served as the city library until 1985 when the new library south of City Hall opened.
Images
Current photo of Fidelity Land Title Ltd.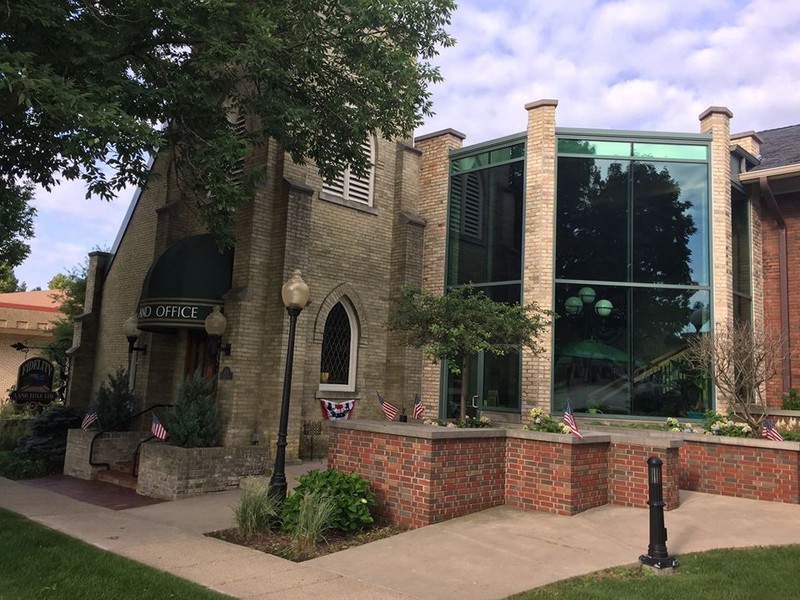 Sources
The Land Office. Accessed May 7th 2020. https://thelandoffice.com/our-history/.
Image Sources
https://thelandoffice.com/our-history/