Livengood & Company
Introduction
Stop #8 on the Scott City Historic Walking Tour: In May 1887, J.C. and G.W. Livengood of Elklick, Pennsylvania visited friends in Scott City and decided to open a mercantile store. They traveled to Chicago and purchased $8,000 worth of stock and opened their mammoth store on October 6, 1887 on the west side of Main Street in Scott City.
Images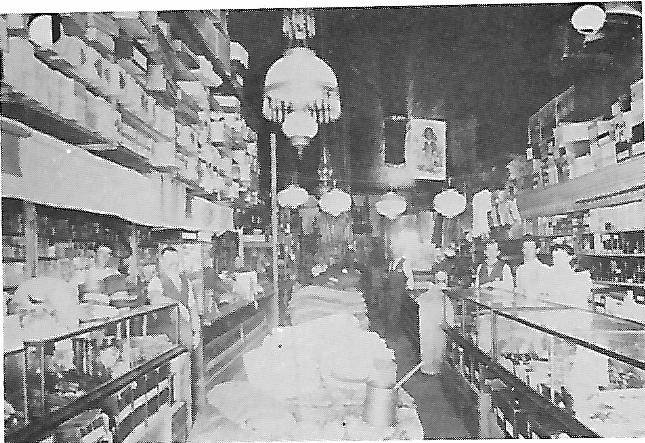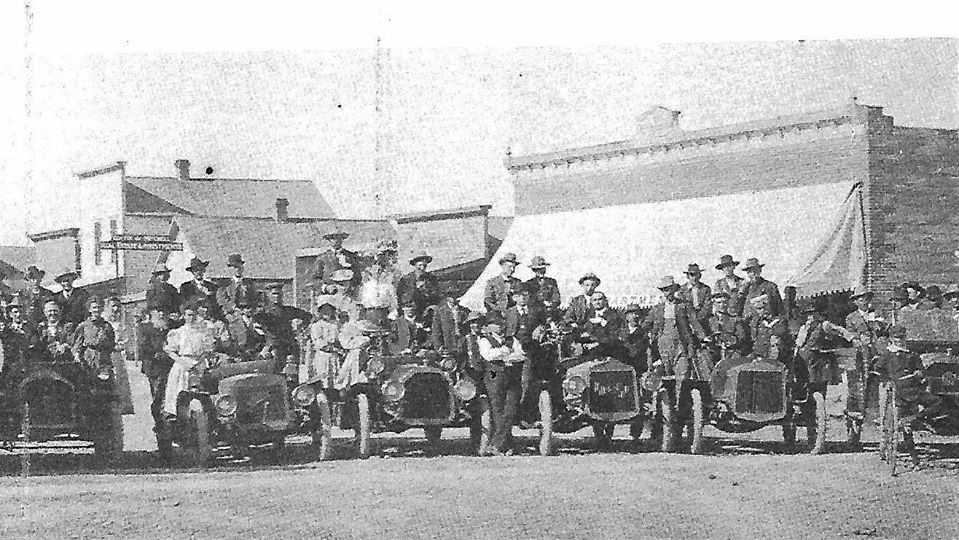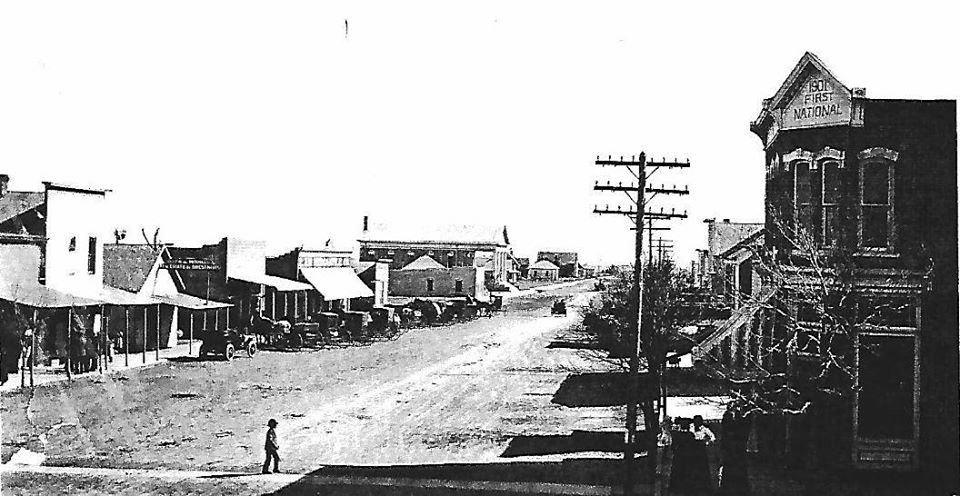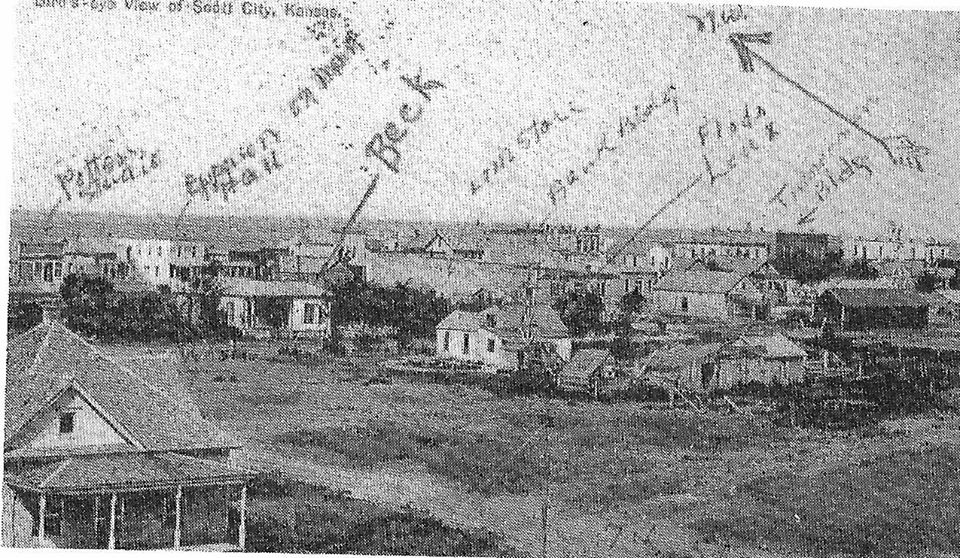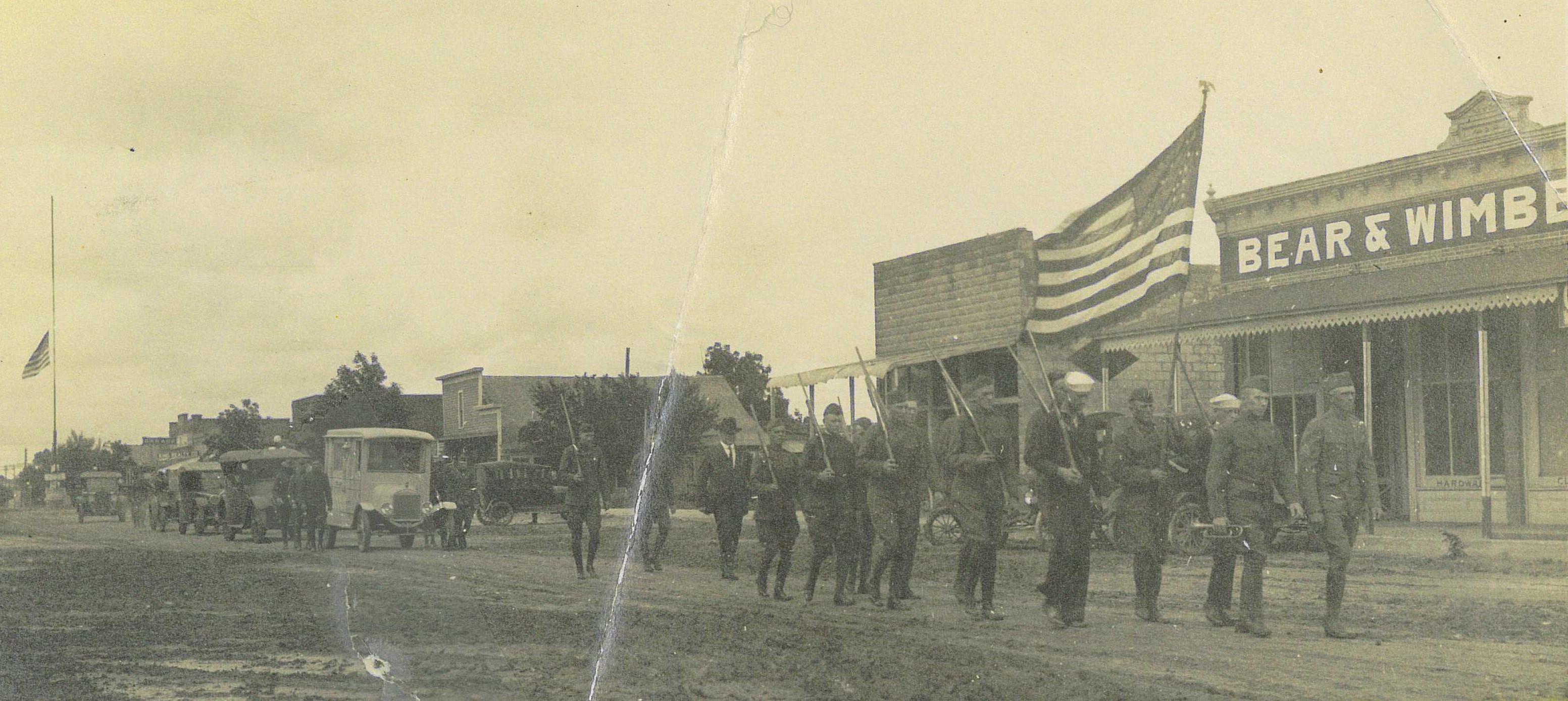 Backstory and Context
This account written by Bonnie Bailey Vaughan appears in the History of Early Scott County
"Livengood's was a good example of an old fashioned general store. At the left as you entered the front door was a narrow mirror on a marble stand for women to use in trying on hats and cloaks. at the right were a few chairs and a few rather dog-eared books for children, which I read over and over again while waiting for Reggie to hitch up the horse and come along to take us home. Those chairs were provided, no doubt, for their customers, tired wives of farmers, women with babies and small children, so they could rest while they waited for their men folks.
Farther back on the right aisle were dress goods, calico, percale, lawn, linings for winter dresses, dark winter dress goods, etc. Nearby in a showcase were thread, trimmings, etc. Glossy stiffly starched sunbonnets were hung on nails on the wall above the shelves.
A big coffee mill, turned by hand, ground the coffee, which was always sold in the whole bean. Other things sold in the store were ginger snaps, canned corn, tomatoes, peas and salmon. Dried navy and lima beans were sold. Dried apples, apricots, prunes and other dried fruits were in glass containers on a rack.
At the very back of the store was a large round stove around which the farmers and town men in general congregated and visited. A bucket of water with a tin dipper in in sat on a small shelf by the back door. There was also a bookkeeper's high table and stool close to a window that let in a little light. Along the south wall at the back of the store were men's and boys' work clothes.
I remember seeing galvanized pails and shiny Black coal scuttles hanging on the walls along with the coal-oil lanterns. Coal-oil lamps and their glass chimneys were on shelves. Granulated sugar, rice, etc. were kept in tilting bins. Sacks of flour were piled high.
Rope of various sizes was kept in the cellar. The ends of the different sizes were brought up through holes in the floor. A knot was tied in the end of the rope to keep it from falling back into the cellar.
In the cellar was kept a supply of apples and potatoes as well as coal-oil and gasoline for stoves and lamps. People would bring a can, usually with a small potato stuck on the spout to prevent evaporation.
The Potter family which came from the cheese-making section of New York, had many milk cows. Since they lived many miles from town, they made cheese instead of butter. The store accumulated some 1,000 pounds of this delicious, pale cheese which it shipped to a wholesaler in the East.
Mr. Will Lamb of Wichita tells of the great amounts of butter the store bought to help the settlers. Finally, when a man brought in some with the remark that the next week he would have much more, Mr. Livengood told him to keep it home and he would pay him for it. He indignantly asked if his wife's butter wasn't good. He was assured it was, but the cellar was full of butter and there was not market for it. The storekeeper said he would be better off to buy it and not have it, then to buy it, and store it until it was rancid.
Livengood's store helped many a homesteader to stay on and save his claim. Some were able to pay their grocery bills later - but many did not."
In 1899, G.W. Liven good purchased 5 lots of the Original town on Main Street and built a new store. In 1918, the business was sold to S.E. Bear and T.R. Wimberly. Phil Whiteman ran Whiteman's Grocery when he purchased the business in 1936. He built a new building in 1950 on the south side of the original Livengood store. (Mike Lebbin, current owner, found an old ledger with type receipts from 1925 for all types of food sold from Ness City, Arnold, Dighton, Leoti, and Garden City, and other surrounding towns, which were delivered along the railroad.)
Don Whiteman ran the store after his father's death. In 1971, Gerald Braun purchased the business and hired Denny Kuhn to run it for him. Denny purchased the business in 1972 and ran it at the site until he built the new store at 1314 Main Street in 1978. Denny said that later there was also a car/gift store in the building as well as an indoor miniature golf course.
Don Eikenberry purchased the building in 1997 and opened Scott City Auto Parts which later became NAPA Auto Parts. Scott City Automotive LLC purchased the business in 2012 and continues operation today.
Sources
Vaughan, Bonnie Bailey. History of Early Scott County. Edition 1. Volume 1. Page 323. Scott City, KS. Scott County Historical Society, 67871.
Lawrence, Deb. Livengood and Company, Scott City History - Now & Then. May 18th 2017. Accessed May 7th 2020. https://www.facebook.com/groups/337658763076204/permalink/761601380681938/.