Sarah Mary Benjamin Historical Marker
Introduction
Dedicated in 1992, this historical marker honors the life of Sarah Mary Benjamin who was considered to be a "Revolutionary War heroine" for her support of the war effort. Similar to numerous other women during the American Revolution, Sarah endured the conditions faced by soldiers as she traveled with her soldier husband throughout the war, supporting the unit by preparing food, repairing uniforms, taking in laundry, and tending to wounds, but she also performed garrison duty on at least one occasion. Sarah Mary's work in this regard became well-known thanks to her remarkable capacity for sharing stories of the war in the decades that followed. The marker was placed alongside the highway near the location of the home where she lived in 1822.
Images
The historic marker of Sarah Mary Benjamin is located in Wayne County, PA.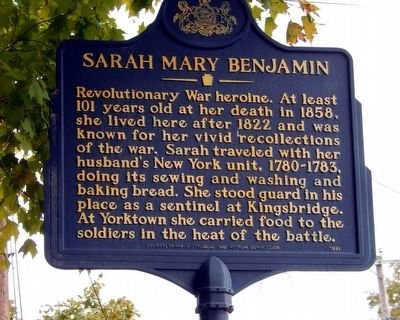 This is a portrait of Sarah Mary Benjamin, she died at 101 years old.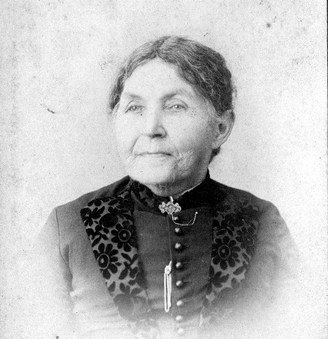 This is a portrait of Sarah Mary Benjamin, considered to be a Revolutionary War Heroine.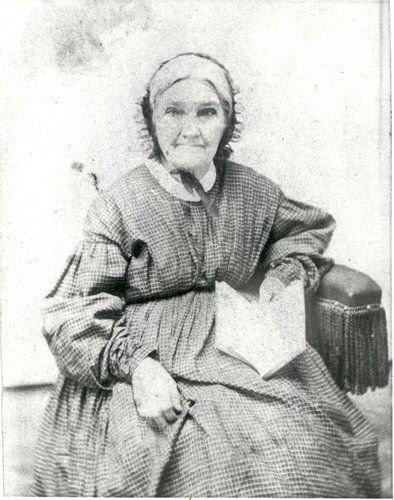 The grave of Sarah Mary Benjamin is located in Green Grove Cemetery, PA.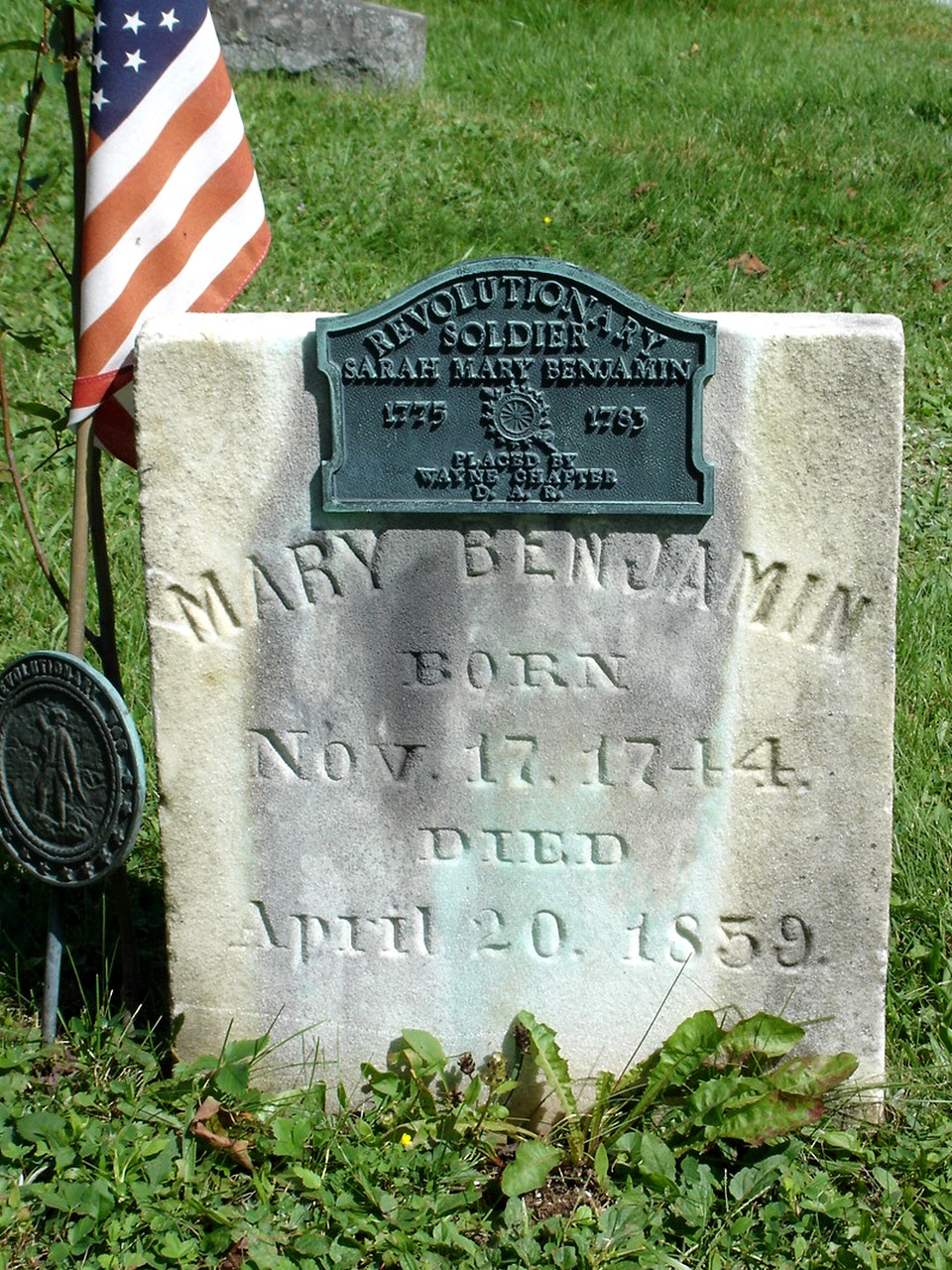 Backstory and Context
While stories of "Molly Pitcher" might be well-known, many women supported the war effort directly by traveling with military units and performing essential support tasks. And some occasions, these women occasionally took up arms themselves, while a handful of other women masquerading as men served directly. Most of these stories have been lost, but not that of Sarah Mary Benjamin owing to her talent for sharing stories of her experience in the war before she passed away in 1853 at 101 years old.
One of the highlights of her experience occurred during the Siege of Yorktown in 1781. This occurred when she was married to her second husband, Aaron Osborn, who she met when she working as a domestic servant in New York. During the war, she and other women provided food and water to the soldiers, and that often places the women in harm's way.
Sarah Mary Benjamin documented these experiences in her pension application. Of these, the most memorable occurred at Yorktown which led to a chance encounter by General George Washington. According to her narrative, George Washington asked if she was scared of the cannonballs as she was delivering supplies to the soldiers. She replied to him, "No, the bullets would not cheat the gallows, it would not do for the men to fight and starve too."
Sarah Mary Benjamin's efforts in the war led to this historic landmark two centuries later. Along with delivering essential supplies to the soldiers in the trenches, she sewed and made bread. She even served on guard duty once while Washington discussed his plans to make an assault on British headquarters. After the war, Sarah and Aaron lived in abandoned soldier huts. They returned there after the battle of Yorktown. This did not last long, however, because Aaron Osborn left her for another woman. Sarah Mary Benjamin soon got married to her third husband, John Benjamin, in 1787 and later moved to this area that is now home to a marker that preserves the stories she shared.
Sources
Sources
Bridges, Heather. "American Revolution Museum Shares Stories of 'Ordinary People in Extraordinary Times.'" dailypress.com. Accessed May 6, 2020. https://www.dailypress.com/life/va-vg-american-revolution-museum-1012-20161012-story.html.
Editors, History com. "Revolutionary War." HISTORY. Accessed May 6, 2020. https://www.history.com/topics/american-revolution/american-revolution-history.
"Sarah Mary Benjamin | Pennsylvania Trails of History." Accessed May 6, 2020. https://m.patrailsofhistory.com/historical-markers/sarah-mary-benjamin.
"SARAH MARY BENJAMIN - Pennsylvania Historical Markers on Waymarking.Com." Accessed May 6, 2020. https://www.waymarking.com/waymarks/WMZGH_SARAH_MARY_BENJAMIN.
"Sarah Mary Benjamin, a War Memorial." Accessed May 6, 2020. https://www.hmdb.org/m.asp?m=89368.
"Sarah Osborn Recollects Her Experiences in the Revolutionary War, 1837." Accessed May 6, 2020. http://historymatters.gmu.edu/d/5833/.
"Untitled." Accessed May 6, 2020. https://explorepahistory.com/hmarker.php?markerId=1-A-170.
American Battlefield Trust. "Women in the American Revolution," January 26, 2017. https://www.battlefields.org/learn/articles/women-american-revolution.
History Is Fun. "Women of the Army," November 13, 2015. https://www.historyisfun.org/blog/women-of-the-army/.
Image Sources
https://www.hmdb.org/m.asp?m=89368

https://nhd2013womensrightrrevolutionary.weebly.com/seamstresses-cooks-maids.html

https://www.historyisfun.org/blog/women-of-the-army/

https://www.findagrave.com/memorial/52191125/sarah-mary-benjamin

Additional Information