Lois Weber (1879-1939)
Introduction
Lois Weber was a dynamic, intelligent, and resilient female pioneer of the film industry. Born in Allegheny City Pennsylvania in 1879, Weber eventually moved to New York City in 1904 to pursue her passion; the theatrical arts. Also in 1904, she married Phillips Smalley, a prominent director and actor. In 1907, Weber and Smalley began working together and produced an array of successful films. By this point, the Smalley's had moved to California and began to receive national acclaim for their films. In 1917, Weber formed her own company in Hollywood and achieved the status of highest paid director for both males and females. After a series of unfortunate events which resulted in a divorce and remarriage to an abusive spouse, Weber passed away in 1939. However, her legacy continues to live on. In the 1970's, she was rediscovered by a group of historians and her achievements were closely studied. She is commonly known as "the director who lost her way in history." Weber is best known for her films which centered around controversial yet important social issues. Topics included birth control, drug abuse, and poverty.
Images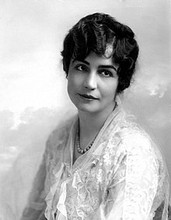 Backstory and Context
Lois Weber was born Florence Lois Weber on June 13th, 1879 in Allegheny City Pennsylvania. She was the middle child and had two other siblings, Elizabeth and Mary. Her parents were George and Mary Weber. The family was of German descent. George Weber worked as an upholster with his father and brother. He also worked as a manager for a carpet cleaning business. Mary Weber was a homemaker. From the time Lois was a young girl, she had a strong passion for the arts. Much of her interest may have stemmed from her father's involvement in decorating the Pittsburgh Opera House. Lois was passionate about singing, and she used it as a way to emphasize and enhance her strong faith. At 17, she joined a travelling church choir group. The group toured around the city and brought joy and religious salvation to many of their listeners. 
Weber moved from Pennsylvania to New York City in 1904 and began her career as a singer and musician. Though she started her career as a gifted pianist and was originally touring around the United States, a performance mishap in 1903 during a concert caused her a great deal of embarrassment and she gave up the piano for good. During this time, Weber placed much of her focus into acting. In 1904, she met Phillips Smalley, a prominent director and actor. They were soon married, as he proposed to her only a day after meeting her. The duo began travelling together and Lois was a devoted supporter of Smalley's career. Inspired by her husband, Weber began directing films of her own. Weber had a strong personality and a knack for being diverse. She did not like to sit stagnant, as she was always focused on doing the next big thing. Little did Weber know that her decision to direct films would enable her to become one of the top names in Hollywood and an example by which other females in her industry could be inspired. 
Around 1907, Weber and Smalley had begun working together. They worked in motion pictures and were known by the nickname, "The Smalley's." During this time, their careers grew tremendously. They were averaging around two one-reel films per week. In 1908, Lois's first production, "Mum's the Word," made its debut. By 1910, Weber and Smalley worked with a plethora of film production companies. Their collaborations with these companies aided them greatly in developing their careers and learning the ins and outs of good film production. In 1910, the Smalley's gave birth to a daughter named Phoebe. Unfortunately, she died of complications during her early infancy. 1914 served as a major year for Lois's career. During this year, The Merchant of Venice was released under her directorship. This film was widely successful and received great acclaim because it was the first American film directed by a female. Again, in 1915, Weber released another groundbreaking film called Hypocrites. This film took Hollywood by great surprise because it depicted the very first full frontal female nude scene in all of film history. In 1917, Weber formed her own company called Lois Weber Productions. During this time, Lois Weber achieved status as the highest paid director in Hollywood. 
Weber was widely controversial and discussed an array of topics in her work that were not socially acceptable. Weber discussed topics of poverty, contraception, capital punishment, and drug abuse. Weber was not concerned about conforming to proper "social norms," and this diverse way of thinking may have helped her earn her high rankings in the film world. Weber was a firm believer that her films had the potential to bring forth great social and political change. Weber was also an avid supporter of fellow women and believed strongly in women's rights. 
In 1922, Lois Weber and Philips Smalley ended their marriage. During this time, there was a decline in Weber's filmmaking output. Many individuals criticized Weber and stated that her claim to fame was the result of having a powerful husband. Other people believed that by 1922, Weber had reached her fullest potential in the film world and could not possibly advance any farther. In 1926, Weber married Harry Gantz, a captain. Many people described Gantz as a terrible, abusive man. It is said that Gantz stripped Weber of her fortune and largely contributed to her mental deterioration. In 1939, Lois Weber passed away due to complications from a gastric hemorrhage. She was only 60 years of age when she passed. Weber was not "rediscovered" until the 1970's when a group of historians decided to dig deeper into her past. For this reason, Weber is known as "the director who lost her way in history."
Sources
Atkins, Beverly. Lois Weber: Director. Screenwriter, Star, Accessed May 5th 2020. http://www.loisweber.net/lois-weber.html.
"Lois Weber." Wikipedia, Wikimedia Foundation, 25 Sept. 2019, en.wikipedia.org/wiki/Lois_Weber.
James, Caryn. "Culture - Lois Weber: the Trailblazing Director Who Shocked the World." BBC, BBC, 20 Mar. 2019, www.bbc.com/culture/story/20190318-lois-weber-the-trailblazing-director-who-shocked-the-world.
"Lois Weber." Lois Weber – Women Film Pioneers Project, wfpp.columbia.edu/pioneer/ccp-lois-weber/.
"LOIS WEBER." Two Films by Lois Weber, www.loisweber.net/lois-weber.html.
Movshovitz, Howie. "Lois Weber, Hollywood's Forgotten Early Pioneer, Has 2 Films Restored." NPR, NPR, 5 Jan. 2019, www.npr.org/2019/01/05/682372051/lois-weber-hollywoods-forgotten-early-pioneer-has-2-films-restored. 
The Editors of Encyclopaedia Britannica. "Lois Weber." Encyclopædia Britannica, Encyclopædia Britannica, Inc., 9 Nov. 2019, www.britannica.com/biography/Lois-Weber.
Brody, Richard. "'A Real Director Should Be Absolute': Lois Weber's Prescient Thoughts on Filmmaking a Century Ago." The New Yorker, The New Yorker, 14 Mar. 2019, www.newyorker.com/culture/the-front-row/a-real-director-should-be-absolute-lois-webers-prescient-thoughts-on-filmmaking-a-century-ago.
Pitz, Marylynne. "Historical Marker Honors Pioneer Filmmaker, Director and Screenwriter Lois Weber." Gazette, Pittsburgh Post-Gazette, 12 June 2019, www.post-gazette.com/ae/movies/2019/06/12/Filmmaker-director-script-writer-Lois-Weber-Pittsburgh/stories/201906100082.
Additional Information