Cortland County Courthouse
Introduction
The Cortland County Courthouse was constructed in 1924, making it the third courthouse in the city. The large four- floored building resembles the shape of a "Latin cross" and is made of smooth cut Indiana limestone. The central feature of the building is its large round golden dome in the middle. The courthouse is located on a 3-acre park, that was once the location of the Normal School. In 1974, the County Courthouse was Nationally recognized by the National Register of Historical Places.
Images
Cortland County Courthouse 2017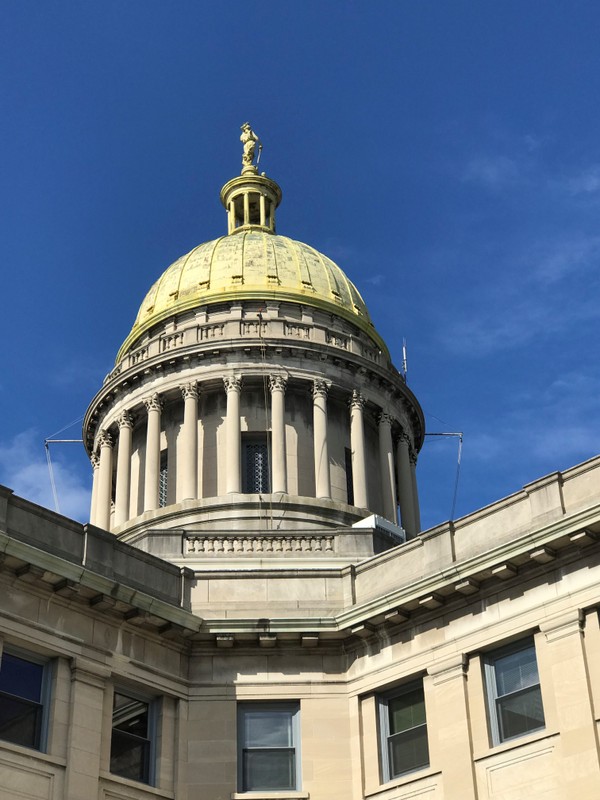 Cortland County Courthouse 2018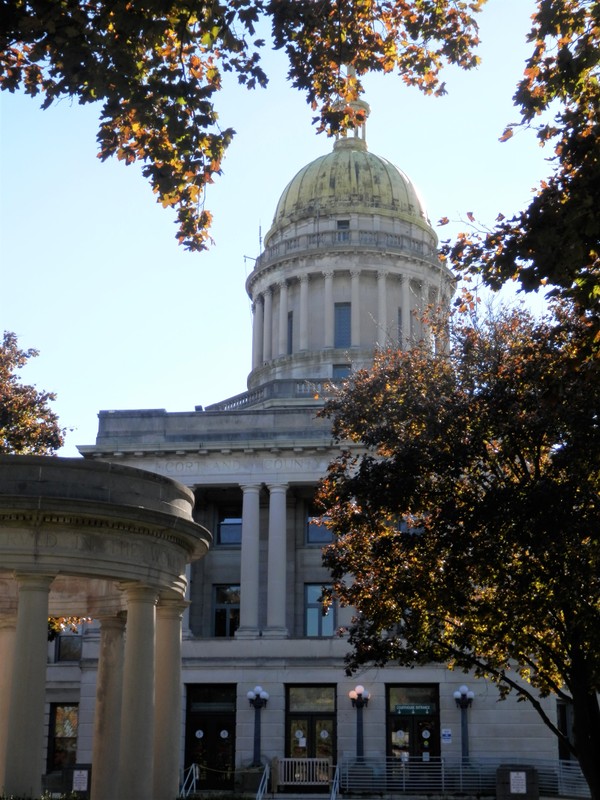 Backstory and Context
The County Courthouse is the city's third courthouse, and was built in 1924, on a 3 acre- park formerly occupied by the State Normal School. After that building had perished in a fire the location was set for the new courthouse. In 1922, when the vote was confirmed, supervisors hired architect James Riley Gordon to complete the work. Gordon had a good reputation for his designs of public buildings. The design of this building tries to mimic the design of the National Capital. The building is heavily influence by the Beaux Arts style, featuring a distinctive cupola and corresponding rotunda resting on an octagonal base, with twenty-four Corinthian styled columns. On top rests a 4 inch concrete dome, overlaid with copper and sixteen-inch steel arc beams that intersect. Above the dome is an Ionic styled finial, which holds the statue of justice. 
The massive, nearly 48,00 sq. ft. building houses many occupants from both Cortland County offices and New York State offices. This includes: the County Court, Law Library, County Clerk, District Attorney and the Probation Department, Family Court, Supreme Court, Surrogate Court and the Support Magistrate. Rooms occupied by these tenants consists of court rooms, jury rooms, various offices, legislative chambers, legislative chambers, record storage rooms and various offices.
Sources
Cortland County Board of Supervisors. Proceedings, 1921, 1969.
Spina, Denis . Courthouse Investigative Study, Cortland County. September 30th 2019. Accessed May 3rd 2020.
Hanley, James. National Register of Historic Places Form. National Park Service. Oct 1974.
Image Sources
Photo by Elizabeth Wavle-Brown, Assistant Director, Cortland County Historical Society and City of Cortland Historian, © 2017. All rights reserved.

Photo by Elizabeth Wavle-Brown, Assistant Director, Cortland County Historical Society and City of Cortland Historian, © 2018. All rights reserved.