Upper Common, facing First Parish Church
Introduction
The Upper Common was originally owned by the First Parish Church of Fitchburg. (Their 1837 building faces the head of the Common.) They deeded the land to the city in 1882. It is now preserved as the Upper Common Historic District. The city immediately began to improve the space into a verdant green space in a city that was otherwise crowded with factories, homes, and shops.
Images
Upper Common after installation of fountain and bandstand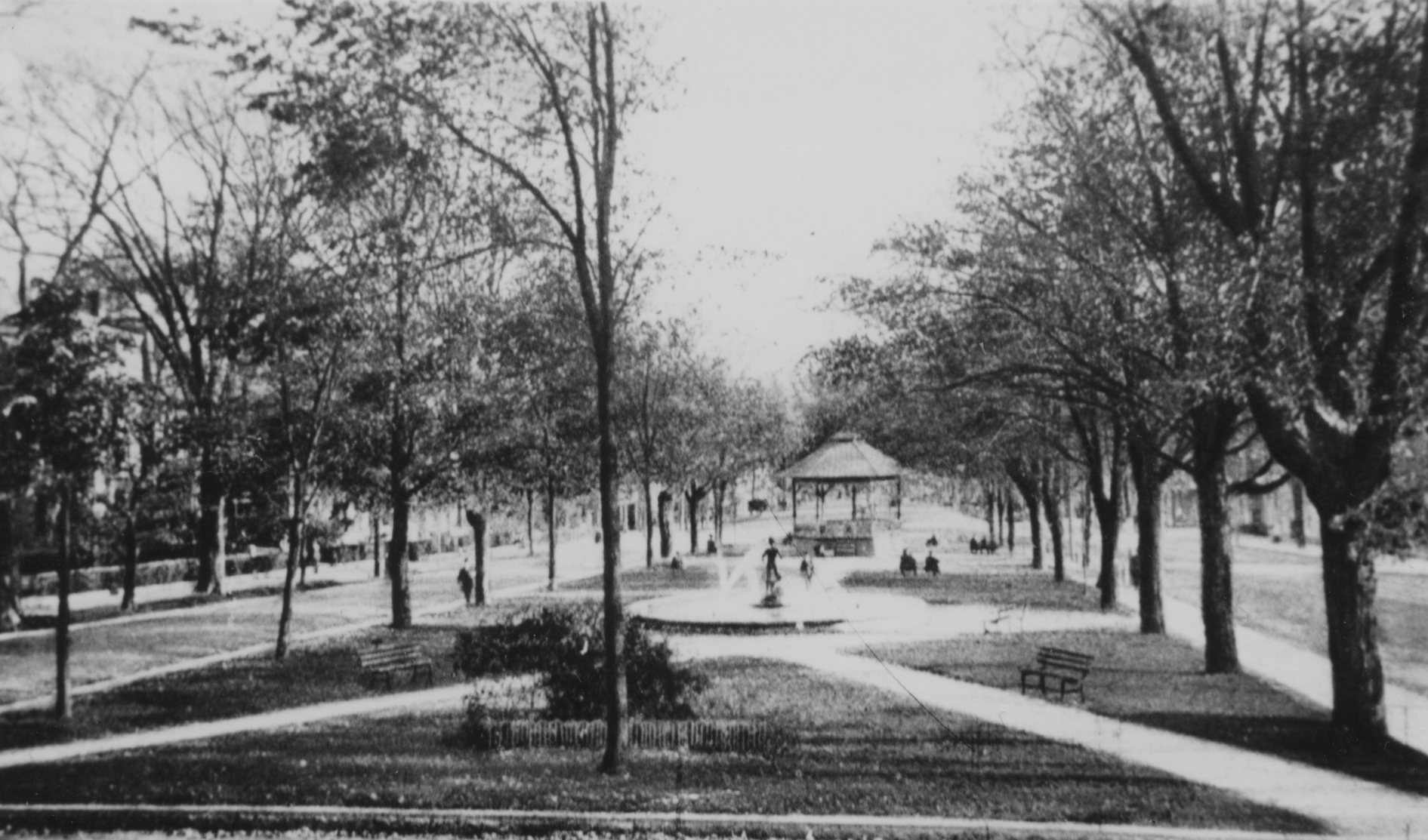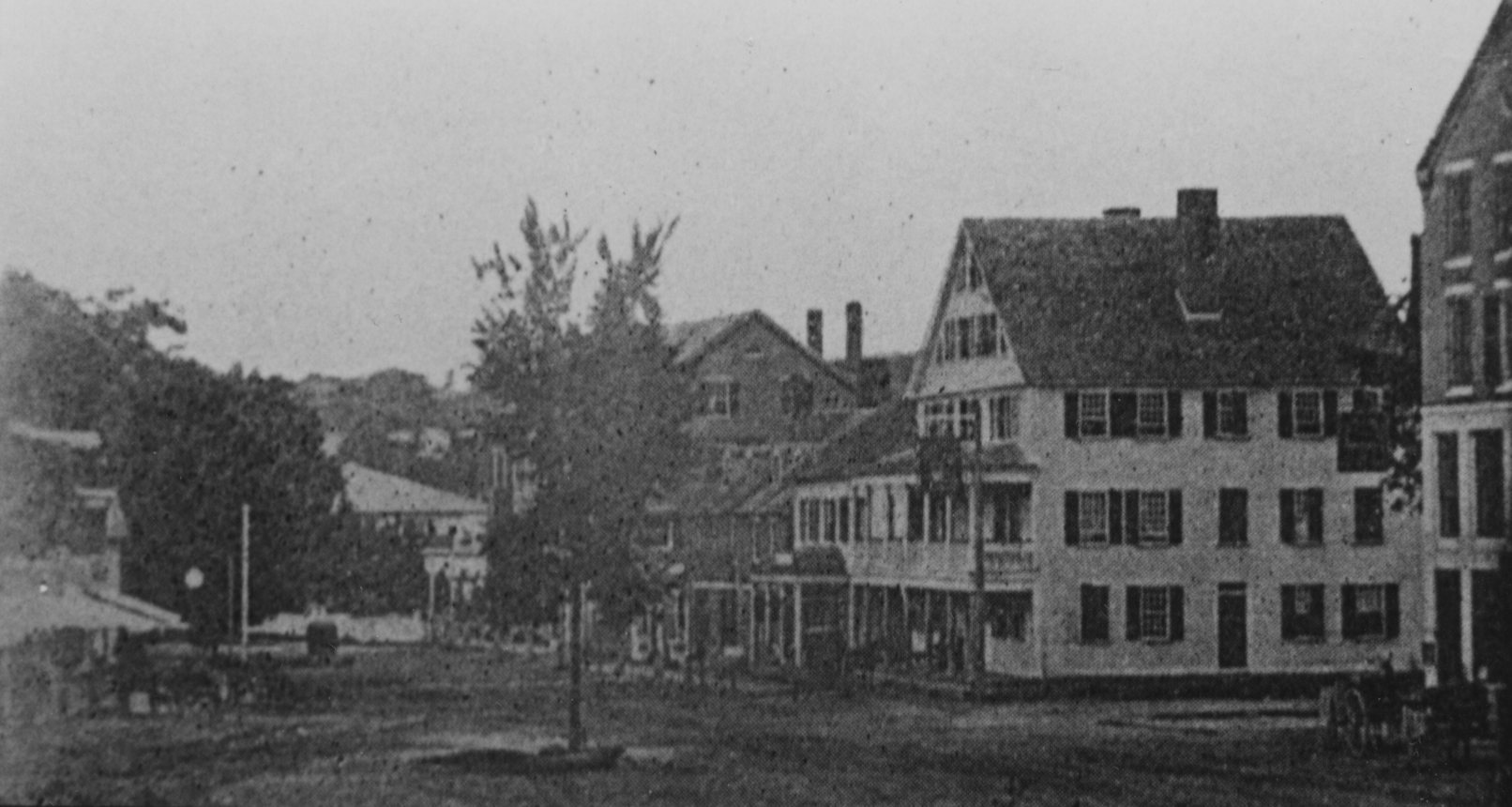 Reproduction of 1860's (?) photo of Cattle Show on the Upper Common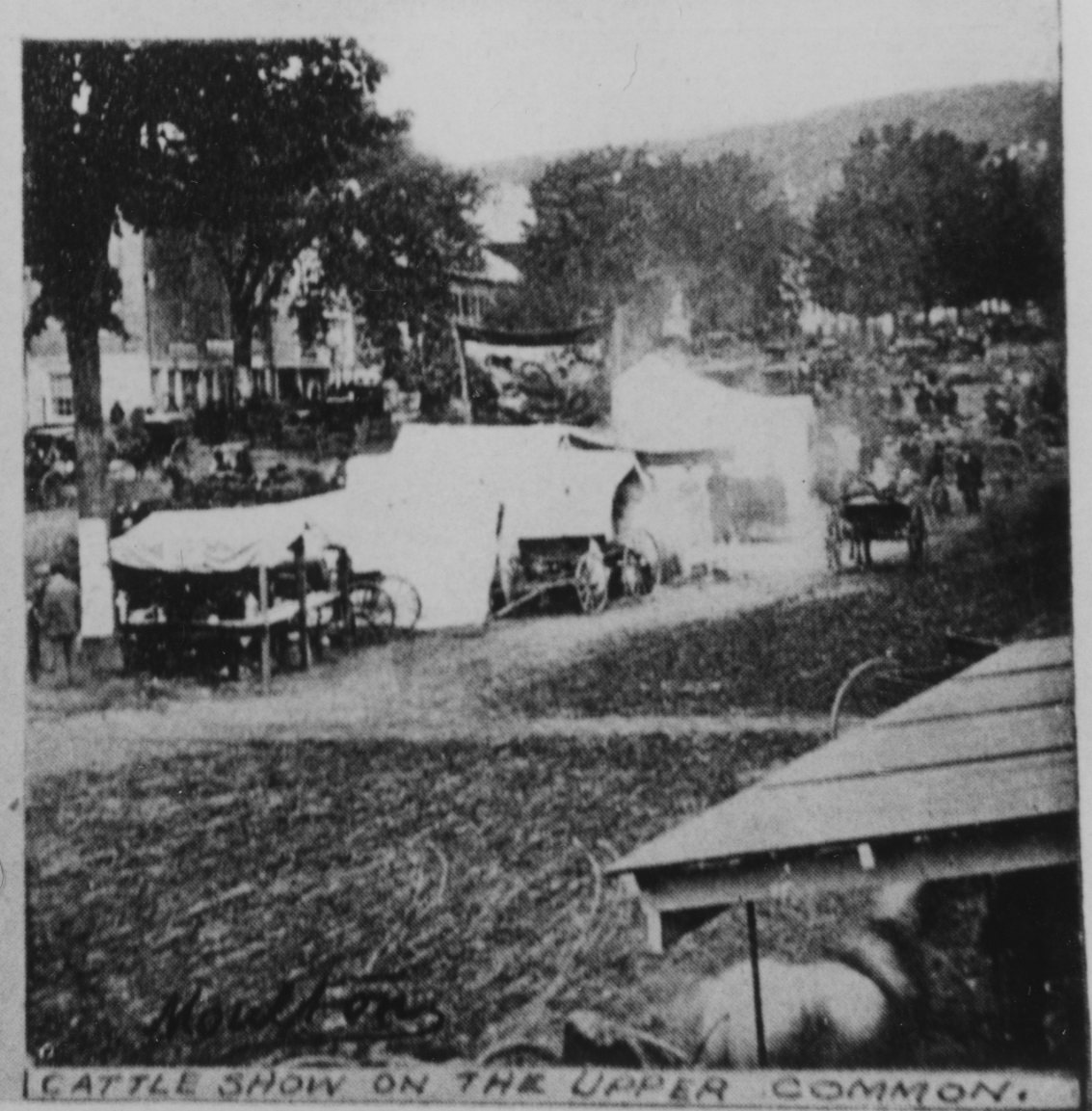 Backstory and Context
The 1837 church replaced an earlier meeting house, which can still be seen from the Upper Common - it now houses DeBonis Florist on the south side of the common. The current First Parish Unitarian church building was constructed from bricks locally made in Fitchburg at one of the city's brick factories. The columns are monoliths - each is one piece of stone - that were quarried on Rollstone Hill, which overlooks the downtown from the south. It housed a lending library of children's literature before the local public library was established in the 1850's.
By the time large contingents of immigrant laborers arrived in Fitchburg in the 1880's and 90's, the Finnish community was based on the streets north and west of the Upper Common. The Finnish nickname for this location was "the Kuusamo". Even non-Finns knew what it meant when someone said, "Meet me on the Kuusamo".
Sources
Information from historical folders about Fitchburg's Finnish community and the First Parish Church, both in the collection of the Fitchburg Historical Society.
Image Sources
Fitchburg Historical Society collection

Fitchburg Historical Society