Major Ridge House
Introduction
The Chieftains Museum/ Major Ridge House was built by Major Ridge around 1800 along the Oostanaula River in Rome, Georgia. Major Ridge was a Cherokee leader who was opposed to Indian removal during the 19th century. Volunteers and staff are working to preserve and restore the museum for future visitors who are interested in Cherokee history. Ridge was a warrior and leading statesman who rose to prominence and wealth among the Cherokee Nation. The home was listed on the National Register of Historic Places in 1973 and is owned and operated as a special project by the Junior Service League of Rome, Inc.
Images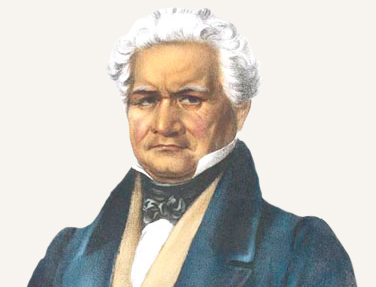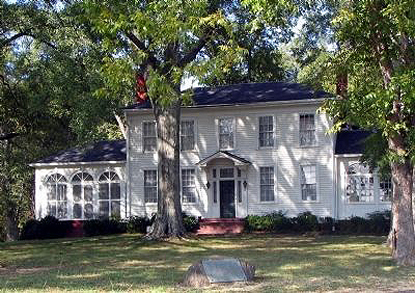 Backstory and Context
Major Ridge finally signed the Treaty of Echota along with family since he could see no way to fight the Indian removal. There were Indians who refused to acknowledge the treaty, which allowed the U.S. to claim the remaining Indian territory. Thereafter, the Indians were forced from their land onto a path to relocation which became known as the Trail of Tears. Not only were they forced to leave with only the clothes on their backs, they were tortured along the way. Many had to walk barefoot in the snow and some even starved to death. Food was rationed, and since the Indians weren't used to this, fatigue, malnourishment, and disease claimed many lives. Although Major Ridge knew the consequences of signing the treaty, he, his son, and his nephew did it anyway and later in 1839, were killed by other Cherokee.
Major Ridge moved here with his family and slaves after the War of 1812. It sets on a 280-acre plantation and was a two-story dogtrot-style log house until he added glass windows and painted the house white.The plantation harvested corn, vegetables, and cotton. Ridge was also ran a trading post with partner George Lavender, where he and other Cherokee conducted business. Before he died, Ridge was named a traitor by fellow Cherokee.
The house is opened to the public and was added as a partner on the Trail of Tears National Historic Trail. It is said that although he owned slaves, he was kind to them. He was reminded frequently by his wife Suzanna, that they are people too. The house is completely remodeled and records indicate some of the things on the plantation were 1,141 peach trees, 418 apple trees, 280 acres under cultivation, a ferry, a store, 30 black slaves, and other slaves including creek captives. Today, the museum is opened for a charge for 35 hours per week. There are permanent and temporary exhibits year round for visitors to see.
Sources
Ehle, John. Trail of Tears: The Rise and Fall of the Cherokee Nation. New York: Anchor Books: A Division of Random House, Inc., 1988. Print.
Additional Information