Ethel Waters Historical Marker
Introduction
This is a marker to commemorate the life of Ethel Waters, one of the most renown singers and actresses of the early 20th century. Waters was born on October 31, 1896, in Chester, Pennsylvania. This marker is where Ethel grew up. She did not have an easy childhood, and craved affection she never received. Her family was always on the move, and she suffered from many illnesses and injuries as a child. After a rough childhood, she moved to Baltimore and it was there that her career began. After her big break, Waters went on to become a famous jazz singer and a Broadway sensation. In 1933, Waters appeared in her first all-Black film, Rufus Jones for President, that featured the child performer Sammy Davis Jr. as Rufus Jones. She continued her career always holding multiple jobs at once, and was even nominated for an Academy Award in 1949. Waters was married three times, and had no children. She lived a long and successful life that came to an end from uterine cancer on September 1, 1981.
Images
Ethel Waters shows passion while during a performance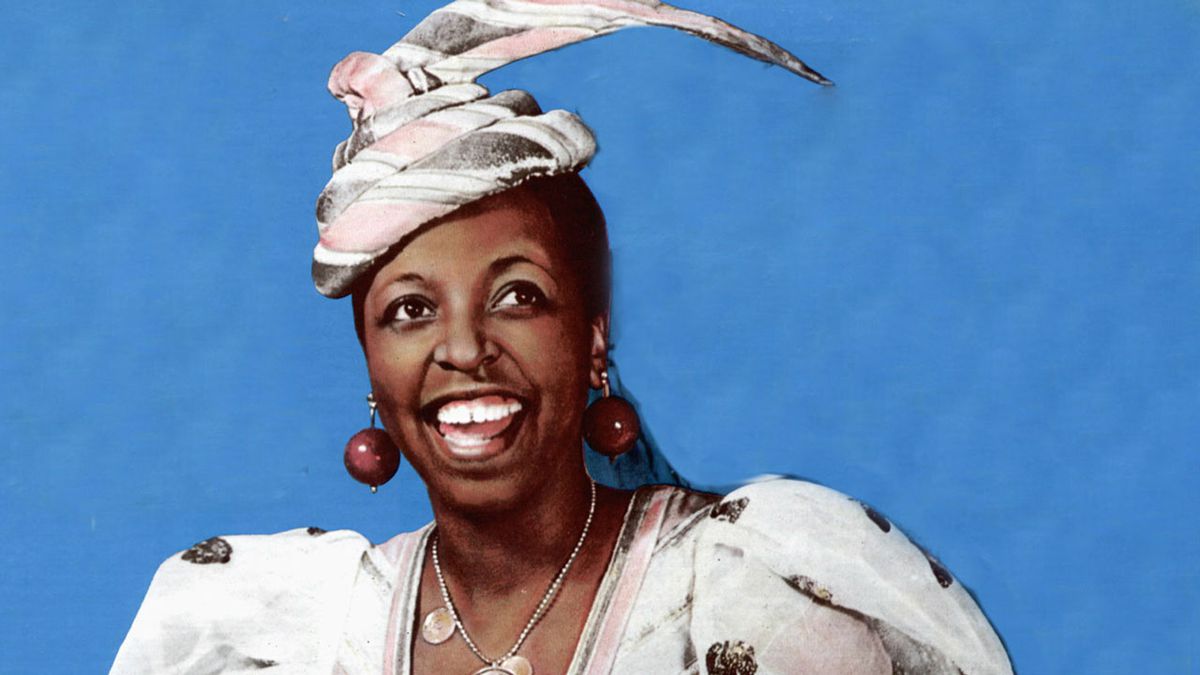 Waters serves as an inspiration to all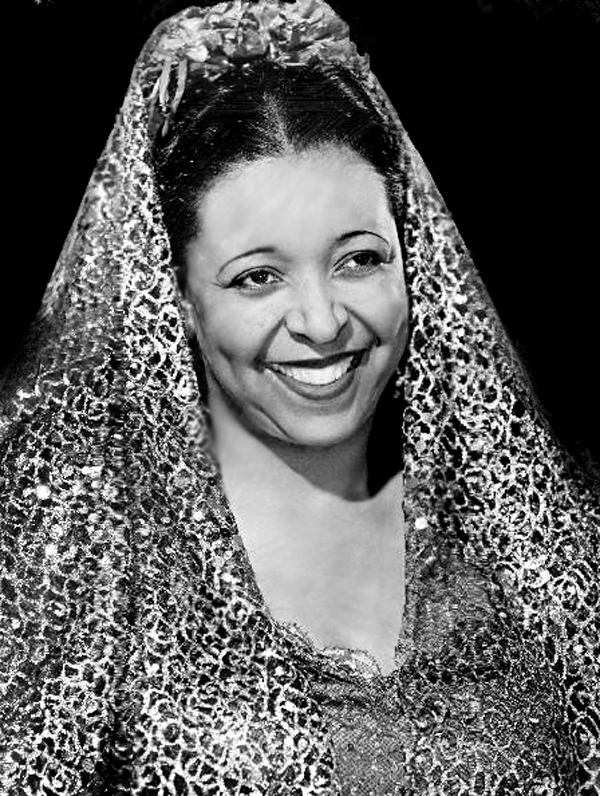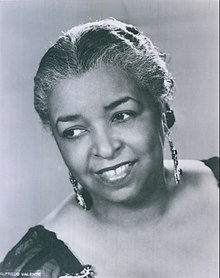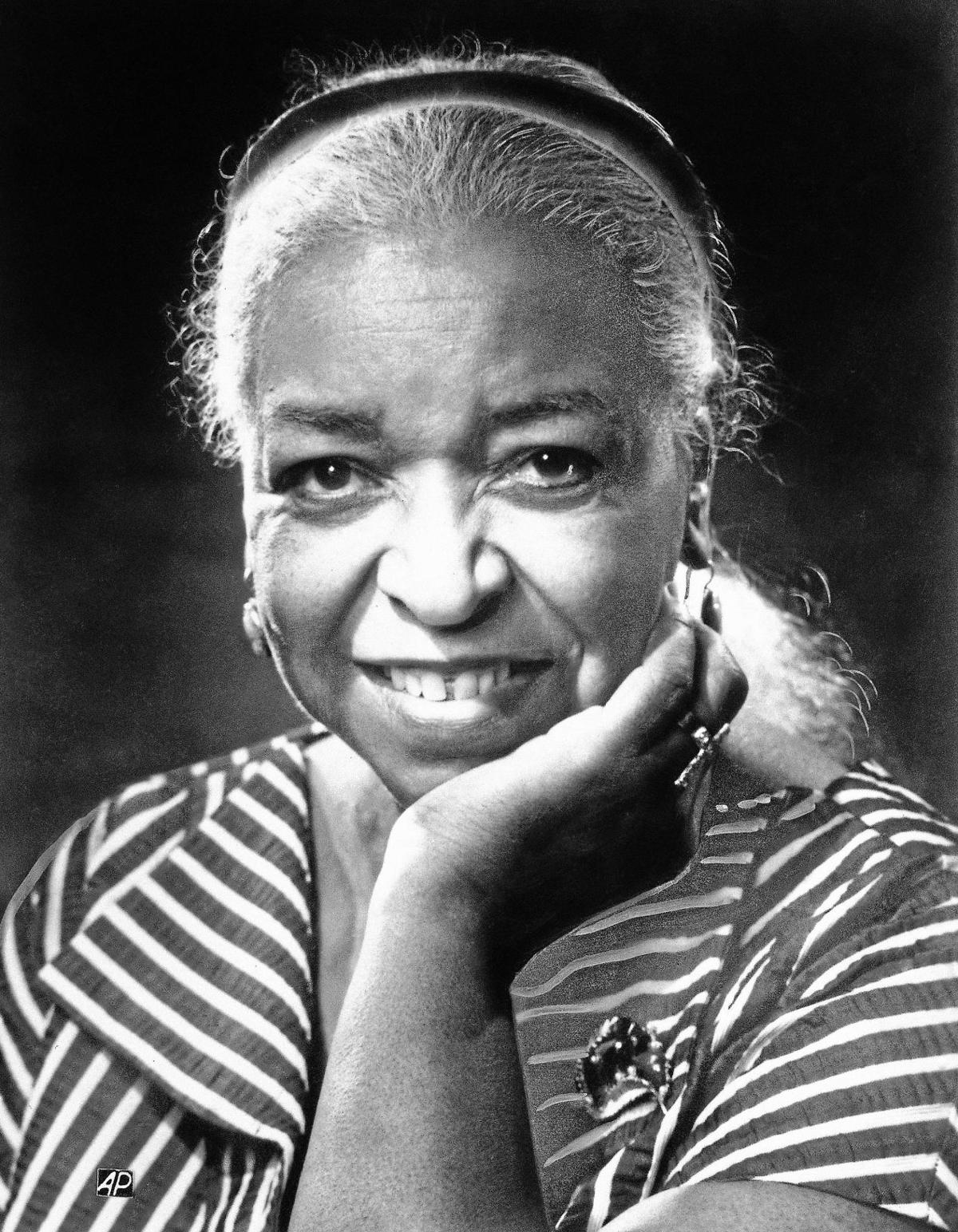 Ethel Waters Commemorative Marker - Route 291 - Chester, Pennsylvania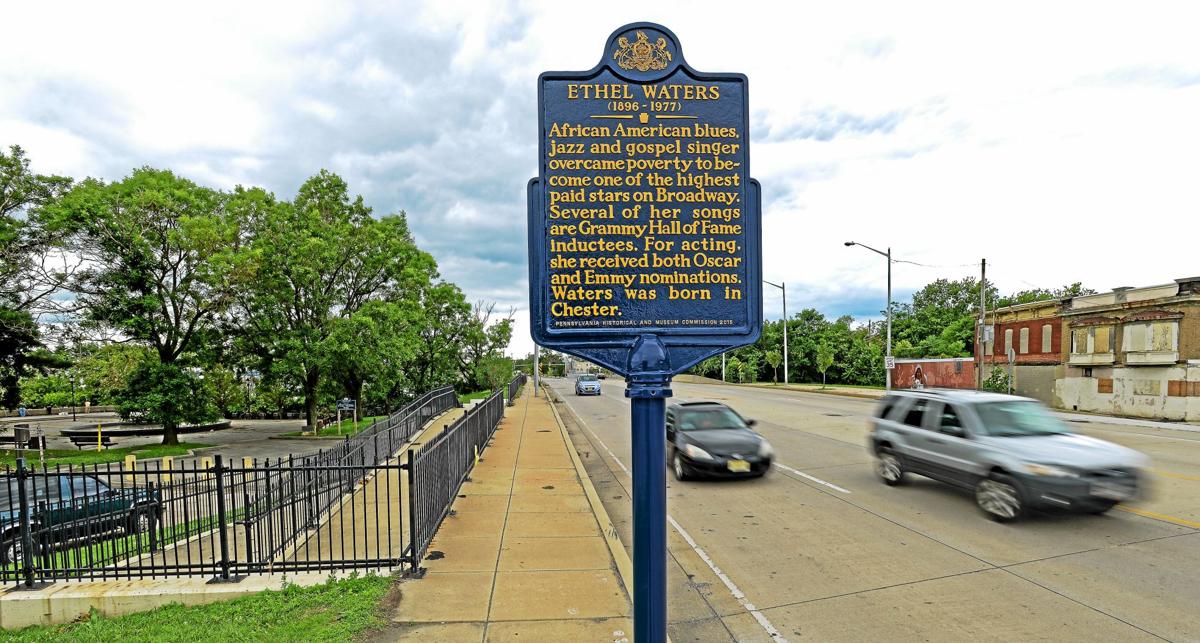 Backstory and Context
Ethel Waters, a famous African American singer and Broadway actress was born on October 31, 1896 in Chester, Pennsylvania. She was best known for her wide vocal range and her slow vibrato. Waters was raised impoverished, by mother, Louise Anderson who gave birth at only thirteen, after being raped by local Caucasian man, John Waters.
Waters suffered an unfortunate childhood. Her mother and her struggled both physically and mentally growing up. Her impoverished upbringing in Chester, PA influenced her decisions as a child. She was neglected by her parents and yearned for affection. As a teen she spent her days plotting with thieves and running drug errands for locals in Chester. With no sense of responsibility from her parents, Ethel had no supervision. Ultimately, music is the one thing Ethel could lean on in such hard times, it practically saved her.
Ethel's first marriage was at age 12, while she was still in school. When she turned 13, she became a chamber maid at a hotel in Philadelphia. Being a maid is what kept her on her feet. That year was filled with firsts for Waters as she also sang in public for the very first time. She was discovered during a talent show she participated in and continued to display her talents at churches and other public gatherings. At a costume party, on her 17th birthday Waters was persuaded to perform two songs and ultimately stunned her guests. This performance landed her a professional gig at Lincoln Theater in Baltimore. At 17, she began performing professionally, and billed herself as "Sweet Mama Stringbean." Soon after, Waters continued her ascent to stardom, moving to New York City and appearing at the Plantation Club in Harlem. That was the performance that lead her to Broadway.
In 1939, Waters became the first African American to star in her own television show, The Ethel Waters Show. This was a 15 minute variety show that included dramatic performances and featured guests. By the late 30's, Waters had made her way to the top with several Broadway credits. She was considered one of the greatest blues singers, and even performed with some of jazz's greatest, such as Duke Ellington and Benny Goodman. On top of her ever growing theater credits, Waters also starred in several movies, even winning the New York Drama Critics' Circle Award for her performance in Carson McCullers' The Member of the Wedding. This historical marker was place along Route 291 in 2015, placed near Ethel Waters park. This marker was placed here to commemorate her life provide inspiration to all. Waters was a star, overcoming racism and sexism to pave the way for contemporary singers, dancers and actors. She is a sign of hope and a wonder of success to all people. Her rise to the top after starting so low is inspiring and her story is truly amazing.
After a long life of fighting her way into people's hearts, Waters died of kidney failure on September 1, 1977 in Chatsworth, California.
Sources
The Editors of Encyclopedia Britannica. "Ethel Waters." Encyclopedia Britannica. Encyclopedia Britannica, Inc.,August 28, 2019 https://www.britannica.com/biography/Ethel-Waters.
Bourne, Stephen. Ethel Waters: Stormy Weather. Lanham, MD: Scarecrow Press, 2007.
Bogle, Donald. Heat Wave: the Life andCareer of Ethel Waters. New York: Harper Perennial, 2012.
Reece, Dwandalyn, "Ella Fitzgerald, Ethel Waters, And The Colors Of Sound." NPR, NPR, September 4, 2019.
"Extravagant Crowd: Ethel Waters." Extravagant Crowd | Ethel Waters. Accessed February 8, 2020. http://brbl-archive.library.yale.edu/exhibitions/cvvpw/gallery/waters1.html.
"Ethel Waters Through the Years." Billy Graham Evangelistic Association. Accessed February 8, 2020. https://billygraham.org/story/ethel-waters-through-the-years/.
Fraser, C. Gerald. "Ethel Waters is Dead at 80." The New York Times. The New York Times, September 2, 1977. https://www.nytimes.com/1977/09/02/archives/ethel-waters-is-dead-at-80-ethel-waters-singer-and-actress-on-stage.html.
Haagensen Erik. "Cabaret Review: 'Ethel Waters: Blues, Broadway, and Jazz'." Backstage. Backstage, May 2, 2012. https://www.backstage.com/magazine/article/cabaret-review-ethel-waters-blues-broadway-jazz-53889/.
"Heat Wave : The Life and Career of Ethel Waters : Bogle, Donald : Free Download, Borrow, and Streaming." Internet Archive, New York : Harper, 1 Jan. 1970, https://archive.org/details/heatwavelifecare2011bogl/page/8/mode/2up?view=theater. 
Staff, NYPL. "Joy out of Fire: Ethel Waters." The New York Public Library, The New York Public Library, 30 Aug. 2018, https://www.nypl.org/blog/2018/08/29/joy-out-fire-ethel-waters. 
Image Sources
https://www.wftv.com/news/black-history-month-singer-oscarnominated-actress-ethel-waters-broke-barriers/493038890/

https://www.wftv.com/news/black-history-month-singer-oscarnominated-actress-ethel-waters-broke-barriers/493038890/

https://en.wikipedia.org/wiki/Ethel_Waters

https://en.wikipedia.org/wiki/Ethel_Watershttps://www.wftv.com/news/black-history-month-singer-oscarnominated-actress-ethel-waters-broke-barriers/493038890/

https://www.delcotimes.com/news/chester-great-ethel-waters-memorialized-in-marker-on-route-291/article_27c0d1fd-9a7e-5a75-8f09-fa4b22617b92.html

Additional Information