Assembly Hall (Helen Fields)
Introduction
Assembly Hall is kind of the so-called "Church" of Indiana basketball and basketball in general. It is a place you walk into and get chills, you can feel the history and great athletes that have stepped foot in there before. The history and glory screams at you and it feels amazing to be there.
Images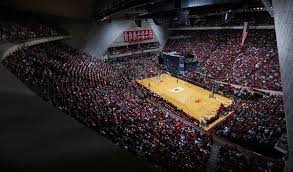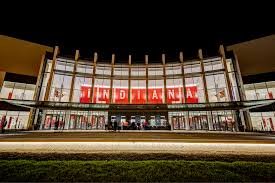 Backstory and Context
Assembly Hall. Wow what a place. With a history that started in 1892 with the first IU gym, everything has just built up to the Assembly Hall we know and love now. As education and students at Indiana University evolved, so did Assembly Hall and the basketball/athletics program. There were obviously ups and downs along the way and there still are, but it has led to where we are now. At this point, Indiana University has one of the best college education programs and one of the best college athletics and basketball programs in the country if not the world. To this day every time I walk into Assembly Hall I can feel the history and the glory of it all around me. It is one of my favorite places in the whole world.
Sources
Schumann, Mike. "Retracing Glory: The Original Assembly Hall." The Daily Hoosier, July 8, 2018. https://www.thedailyhoosier.com/retracing-glory-the-originial-assembly-hall/.