Indiana University Assembly Hall
Introduction
Assembly Hall is a staple of the basketball culture of Indiana. Everyone works their hardest throughout their time as a young kid and high school student all in hopes of stepping foot as a player on this court. There are many different colleges and basketball teams in the state of Indiana but only team is considered to be the home of basketball in the Midwest and that is the Indiana University Hoosiers.
Images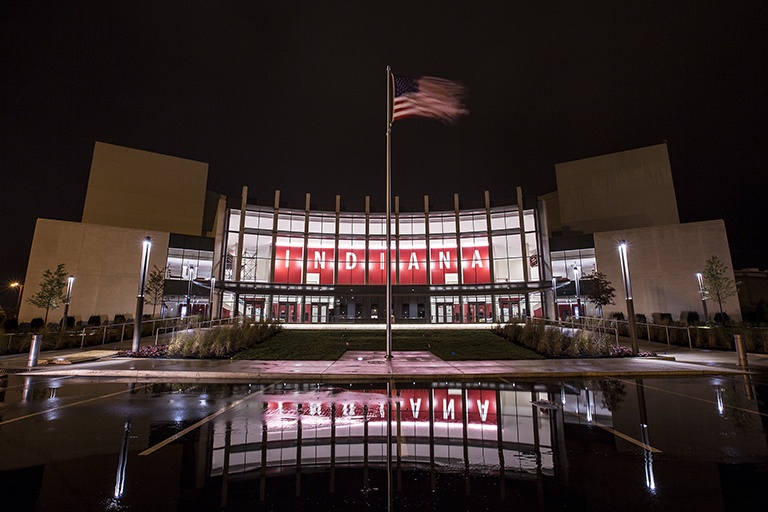 Mid game at Assembly Hall packed to the brim with fans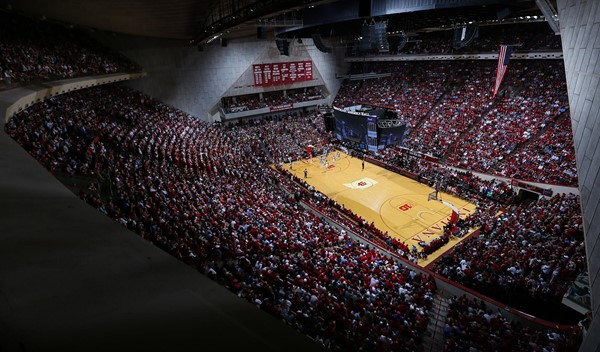 The calm before the storm of a big game at Indiana University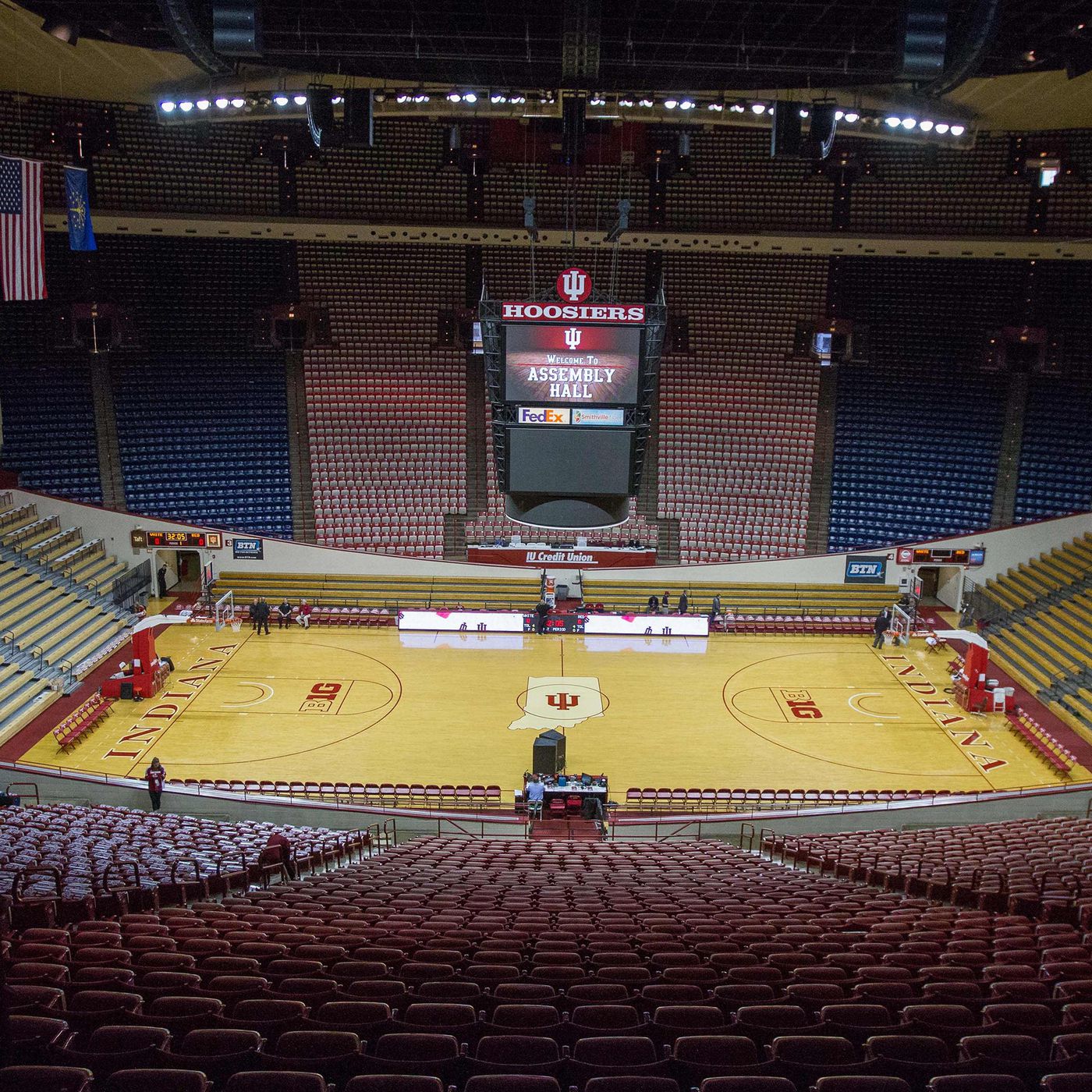 Backstory and Context
"Simon Skjodt Assembly Hall opened as Assembly Hall during the 1971-72 season and Branch McCracken Court was dedicated on December 18, 1971. Since then, millions of fans have attended Indiana Basketball games. Simon Skjodt Assembly Hall holds 17,222 fans and is consistently sold out throughout the regular season." As stated on the Stadiums website this is a very large basketball stadium that is sold out almost every game of the year. Whether the Indiana Hoosiers are winning consistently that season or if they are having an off year they still drive in thousands of fans and students alike to come together and express their love for basketball and cheer on the Hoosiers. Assembly Hall has been a staple to basketball in Indiana since the day it was built and is one of the best places in the country to watch a basketball game. It almost makes sense that right down the road in Indianapolis is where the NCAA headquarters reside because any tip basketball prospect has considered playing at Indiana University at one time or another. Assembly hall has been the home of 3 NCAA championship teams including the only undefeated team in the history of college basketball. When the Indiana Hoosiers say "we have banners on the wall" they truly mean it.
Sources
Indiana University. (n.d.). Retrieved from https://iuhoosiers.com/facilities/simon-skjodt-assembly-hall-mens-and-womens-basketball/2
Lopresti, M. (2016, January 6). 40 years later, remembering the undefeated 1976 Hoosiers. Retrieved from https://www.ncaa.com/news/basketball-men/article/2016-01-06/indiana-basketball-remembering-undefeated-1976-hoosiers-40
Simon Skjodt Assembly Hall: Bloomington, IN 47408. (n.d.). Retrieved from https://www.visitbloomington.com/listing/simon-skjodt-assembly-hall/217/