Buildings, Carlisle Indian Industrial School
Introduction
These images are of buildings in use during the period when it was the site of the Carlisle Indiana Industrial School.
Images
Historical marker on the building.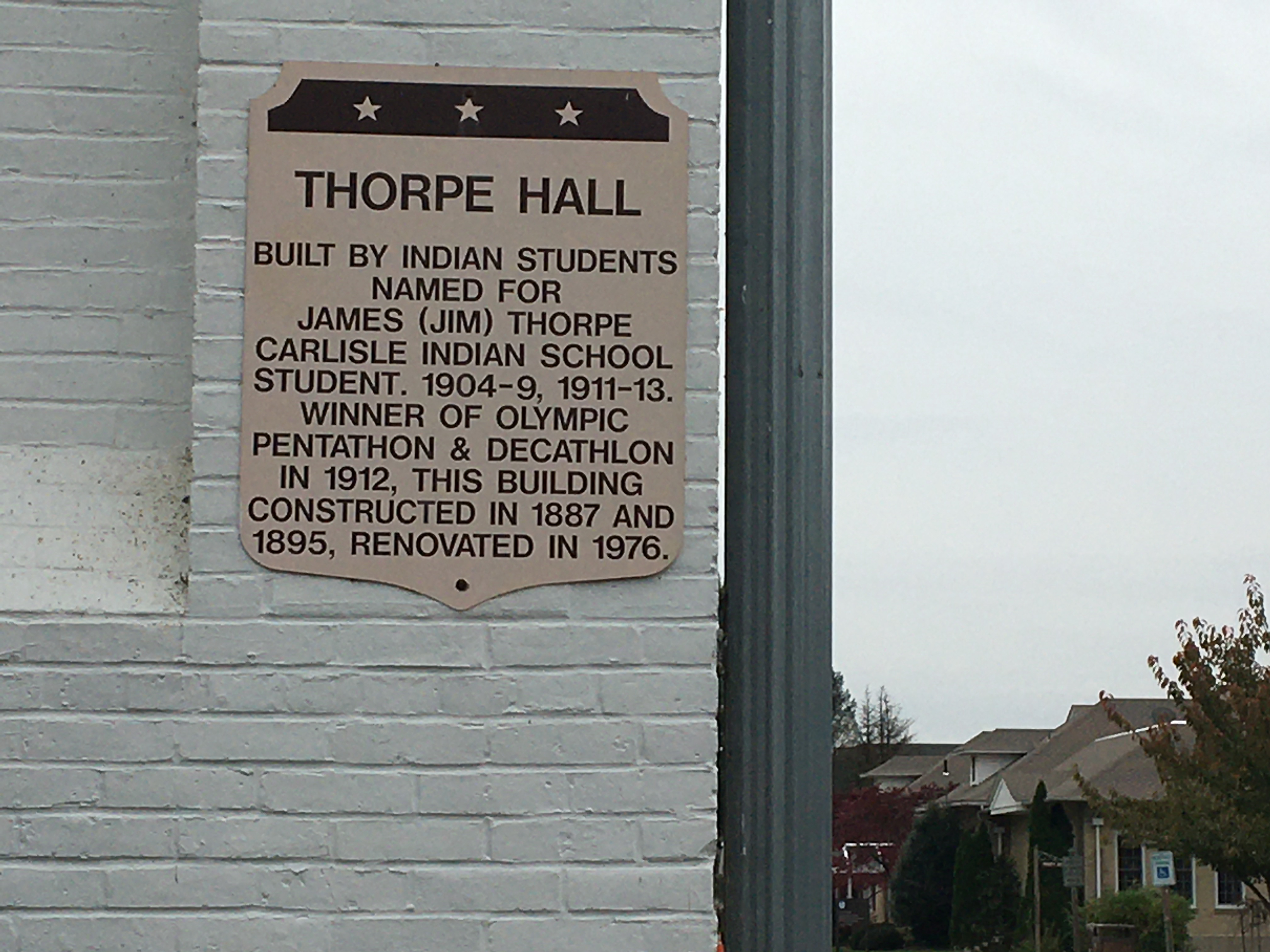 Historical marker set above the ground by the building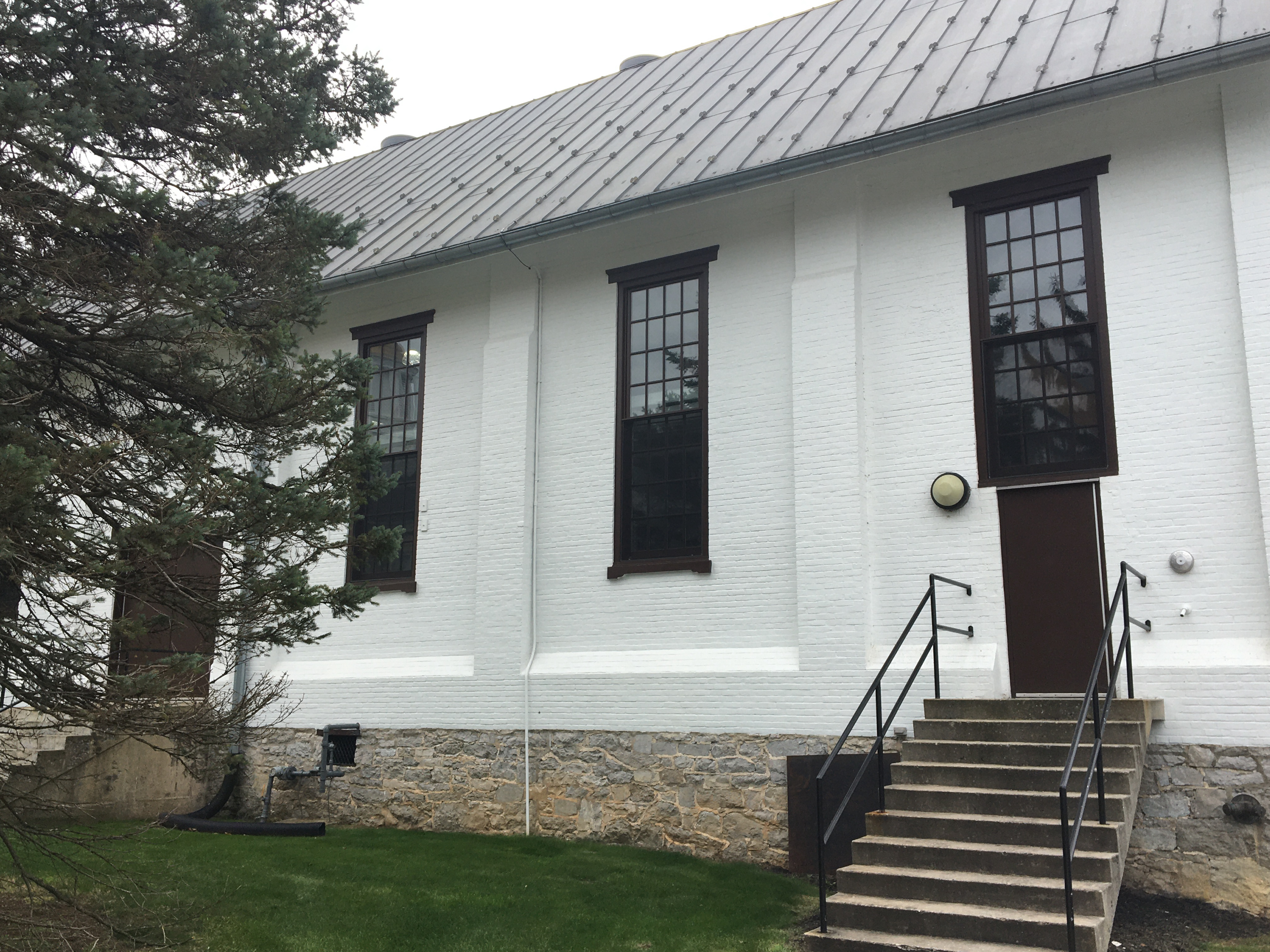 Backstory and Context
Thorpe Hall, a gymnasium, was built by Native American students in 1887 and 1895, named for Thorpe in 1954, and renovated in 1976. Its name honors the school's most famous alumnus, We-Tho-Huk or James "Jim" Thorpe. Thorpe, a member of the Sauk and Meskwaki (Sac & Fox) nation, was born in Indian territory around 1887 (dates vary). He attended the school and became a famous athlete in multiple sports, won two gold medals at 1912 Stockholm Olympics, and played professional baseball, basketball, and football.