Barrett Art Center
Introduction
Barrett Art Center operates out of a national, state, and municipal historic landmark building. Barrett Art Center's mission is to foster and perpetuate an appreciation of the visual arts in the Hudson Valley region through exhibitions, education and preservation of the Barrett Art & Archive Collection. We use our 1840s brick townhouse as a gallery and we partner with curators from around the globe to bring exemplary contemporary art from international artists to its exhibitions in the Hudson Valley. Our reputation for high-quality exhibitions and art education programs attracts thousands of art enthusiasts from the northeast corridor to our gallery annually. Always free and open to the public — so there are no financial barriers to access — BAC's arts programming engages and supports our diverse community. We are an open, inclusive, and equitable place where all are welcome.
Images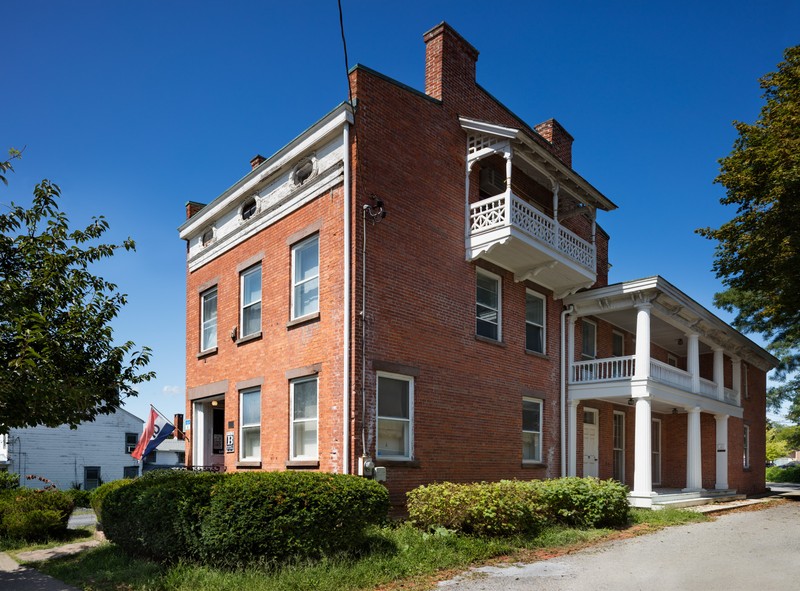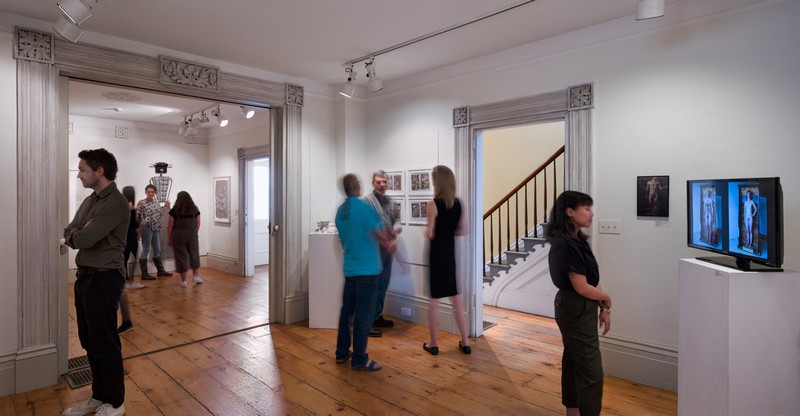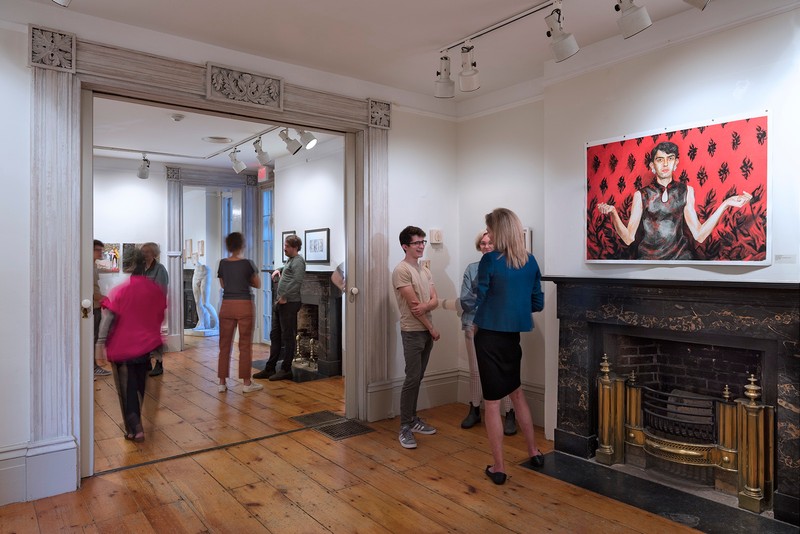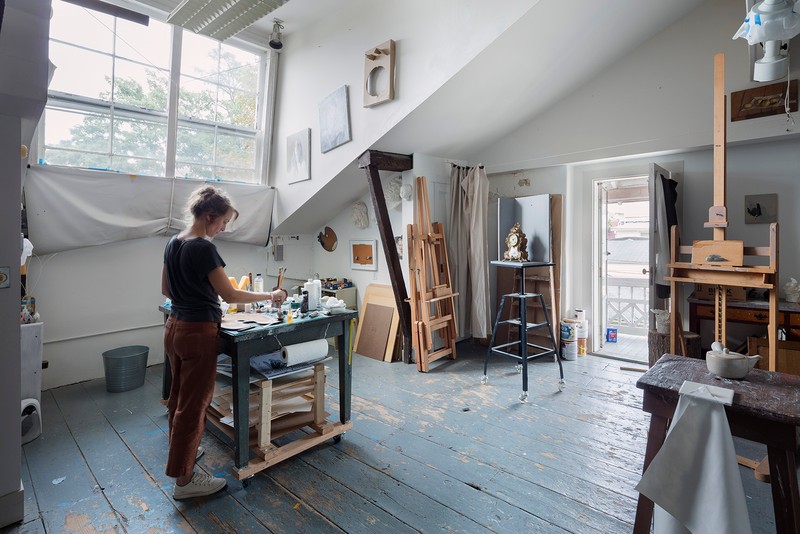 Backstory and Context
Our story goes back to the 1840s, when leading professional families in Poughkeepsie built elegant town homes within walking distance of the city center, notably the Greek Revival brick townhouse at 55 Noxon Street.
The Gilded Age, and another housing boom, brought Poughkeepsie banker Thomas Barrett and his wife, Kate, to the house in 1900.
Their son, Thomas Weeks Barrett, Jr., was born in 1902. He attended Poughkeepsie schools and somewhere between the city and his grandfather's farm outside of town, he discovered his love for art.
After graduating from the art school of the Museum of Fine Arts Boston, Barrett worked in NYC as a commercial artist.
But, it was the hard times of the Depression that made Barrett House what it is today. After the Crash of 1929, Barrett returned to his family home in Poughkeepsie and set up shop on the 3rd floor. 
The popular response to President Roosevelt's unprecedented governmental support for the arts inspired Barrett to organize Dutchess County's first art exhibition in 1934 at the Luckey Platt Department Store in Poughkeepsie. Over 2,000 visitors attended on the opening day.
Buoyed by the show's success, Barrett and his colleagues founded the Dutchess County Art Association in 1935.
DCAA continues their work today as the Barrett Art Center. We present cutting-edge art in Barrett's boyhood home, keeping alive the spirit of creativity in our Hudson Valley community.
Additional Information