Reedy Creek Improvement District and Disney
Introduction
"Reedy Creek Improvement District (the "District") is a progressive form of government, created in 1967 by a special Act of the Florida Legislature, the purpose of which is to support and administer certain aspects of the economic development and tourism within District boundaries." (www.rcid.org)This district is a part of Disney World's environment. They control everything. They even have their own fire department.
Images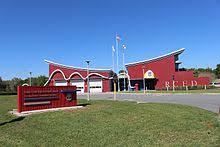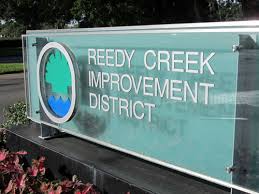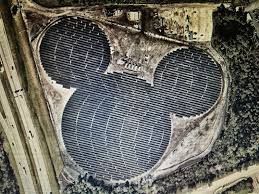 Backstory and Context
Walt Disney's personal history: 
On December 5, 1907 Walt Elias Disney was born the fourth child of Elias and Flora Disney. He was born in Chicago and then was raised in Missouri and Kansas. Disney started drawing cartoons. His first cartoon was "Alice in Wonderland," but he never finished it. When he moved to Hollywood, he sold "Alice in Wonderland," and then moved to California with his brother, Roy. They opened a small studio where he met Lilian Bounds, whom he married on June 13, 1925. (Eisner, Elliot) 
He started to create a new cartoon when he sold "Alice in Wonderland." This cartoon was "Oswald the Lucky Rabbit." This cartoon was going well, so good that Disney wanted to move to New York to publish his cartoon. He did not realize that Universal Picture and Mitz, the guy he had sold cartoons to, had the rights to his cartoons. They also convinced his workers to leave Disney and work with them instead. Disney was left with almost no workers. On the way to work "Mortimer," but Lilly liked "Mickey.") When he got home, he started creating three cartoons with Mickey Mouse. Around this time, Mickey Mouse was competing with Felix the cat and Oswald, his own creations. The cartoon "Steamboat Willie'' was released on November 18,1928, on Mickey's birthday. Between 1929 and 1932, more than one million children joined the Mickey Mouse club. Carl Stalling wrote a theme song, "Minnie's Yoo-Hoo'' ("I'm the guy they call little Mickey Mouse. Got a sweetie down in the chicken house.") Disney began a new series called Silly Symphonies. The first one was named Skeletons Dance. Mickey got new players, including Donald Duck, Pluto, and Goofy. (Eisner, Elliot) 
Disney took a risk and redid the twenty-ninth Silly Symphonies, "Trees and Flowers' in color, and it won an Academy Award in 1932, then the band concert in 1935" The Three Little Pigs." Disney and Lilly finally had a child, after three miscarriages; on December 18, 1933, Diane Marie was born. Also, they did adopt Sharon Mae in January 1937. Around this time, Disney was creating Snow White, which was the first full length cartoon that cost half a million dollars. With the money from snow white, Disney opened a studio in Burbank. The next three features were "Pinocchio, Fantasia, and Bambi." Business went down again because of the strike in 1941, and the war was coming. 700 soldiers took over the studio because it was located near Lockheed Aircraft plant. Just then he was working on Peter Pan, Bambi, and Alice in Wonderland. Bambi was released on August 21, 1942; after the Civil War, Cinderella was created along with many more movies. (Eisner, Elliot) 
History of Reedy Creek: 
Disney opened Disneyland in 1955. After this, he was thinking of opening Walt Disney World. Around this time, he found out he had cancer. In the early 1960s Orlando was known as the "virgin territory." Orlando's population was 90,000 with two big attractions "Gator Land" and "Tupperware museum" (which is now closed). In 1964, Disney bought 27,500 acres about 20 miles south of Orlando. He died in 1966, but his Magic Kingdom opened five years later on October 1, 1971, with 10.7 million visitors, more than Florida's population. Magic Kingdom caused great changes to Orlando. What was a cow town became a boomtown. More Americans would react here. His real dream was a city that people both worked and lived in, an air-conditioned, computer-controlled community with apartments, stores, golf courses, churches and hospitals in glass domes to shut out the heat and humidity to be called "Epcot" which means Experimental Prototype Community of Tomorrow. Epcot opened in 1982, not as Disney wanted but as a theme park, world's fair, and scientific attraction. 
Disney's Reedy Creek Improvement District was created by the Florida legislature in 1967 to govern and develop the 28,000-acre Disney properties. (Disney's Tough Tactics, Paul Richter) In Reedy Creek there is a Board of supervisors with five members of superiority employees of The Walt Disney Company. They each own five-acres of undeveloped land. In the 2000 census, Bay Lake had 23 residents while Lake Buena Vista had 16 residents. These residents were able elect officials of the cities, but since they do not own any land, they could not take any part in electing the District Board of Supervisors according to their rules. Everything public in Reedy Creek is run by the District; the cities are just there for show. (Disney Park History) Reedy Creek controls its own fire protection, planning, transportation, utility services, and zoning. (Mickey's Identity Crisis, Maya Bell) Because Disney is basically in its own district, they could construct almost anything within its borders. They could even build a nuclear power plant (which they never did, instead they choose a more traditional plant that could add a little more power from outside of the District). As with any civic corporation, can issue tax-free bonds for inner improvements in the district. (Disney Park History)  
Sources
Bell, Maya. MICKEY'S IDENTITY CRISIS, Orlando Sentinel. May 4th 1997. Accessed April 30th 2020. https://www.orlandosentinel.com/news/os-xpm-1997-05-04-9705030368-story.html.
Disney Park History, September 30th 2015. Accessed April 30th 2020. https://web.archive.org/web/20150930185941/http://www.disneyparkhistory.com/reedy-creek-improvement-district.html.
Eisner, Michael. Michael Eisner: work in progress. New York. Random house publishers, 1998.
Elliot, Marc. Walt Disney Hollywood's Dark Prince. New Jersey. Carol Publisher Group, 1994.
Richter, Paul. Disney's Tough Tactics : Entertainment: Critics view the company as the fiercest of Hollywood's bare-knuckle fighters. Disney maintains it is held to a higher standard than others., Los Angeles Times. July 8th 1990. Accessed April 30th 2020. https://www.latimes.com/archives/la-xpm-1990-07-08-fi-486-story.html .