First Christian Church
Introduction
Stop #5 on the Scott City Historic Walking Tour: A Christian minister, Old Brother Towne, preached the first sermons in Scott during 1885-1886. He traveled about the country on foot because he had no horse or other means of transportation. The First Christian Church was the third church organized in Scott City on January 18, 1887 only eight days following becoming a third-class city.
Images
First Christian Church, 1893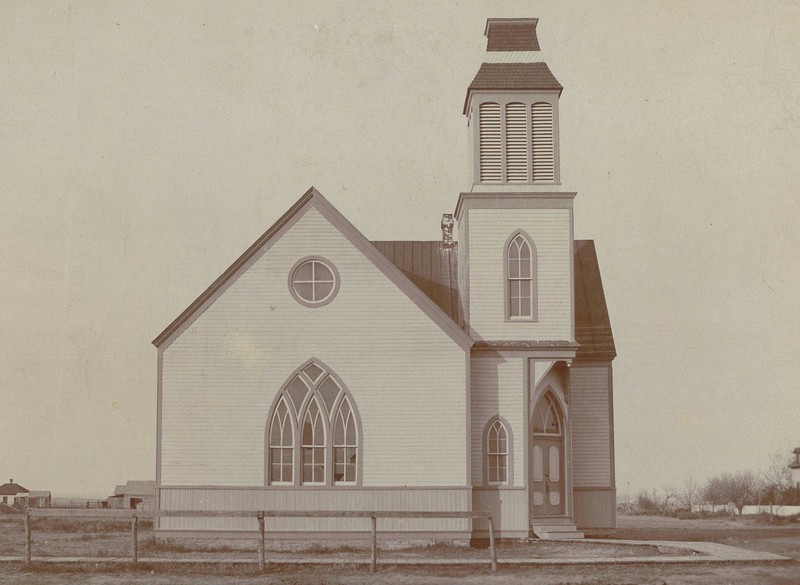 First Christian Church located on right of photo, 1925 arial photo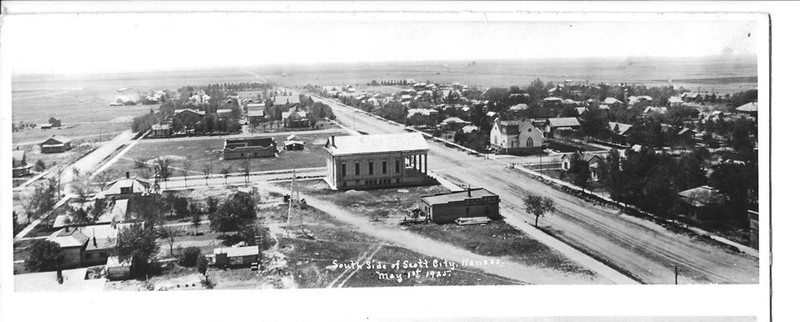 First Christian Church with added basement, 1917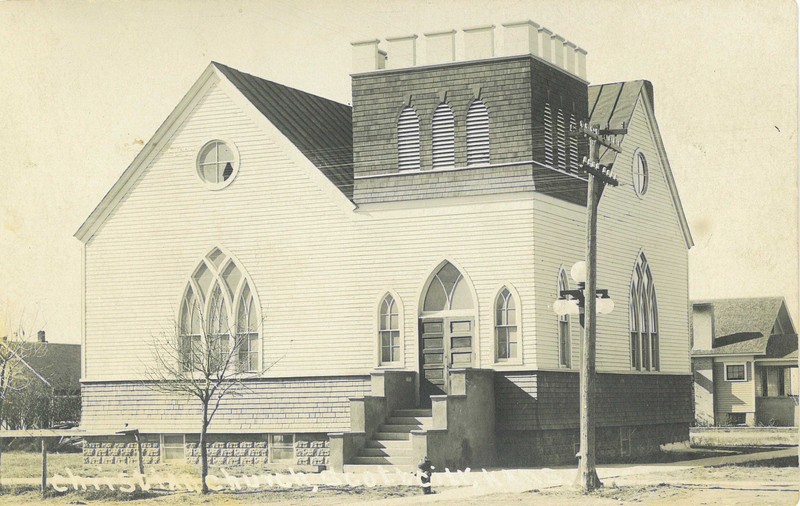 First Christian Church today, 1932 - Current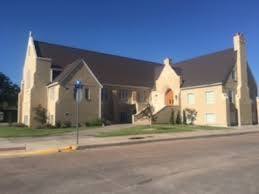 Backstory and Context
First Christian Church began with nine charter members. With no regular preacher, they struggled along as best they could. They began meeting at the Cumberland Presbyterian Church (902 S. Main, Stop #7) who generously let the Christian Church congregation meet in the afternoons. In 1891, an Evangelist J.A.L. Romig presented a series of services lasting five weeks. At the end of the services, 59 persons took membership in the Christian Church. Later in the year, he returned for another series and the church gained another 25 members.
On January 3, 1892, a committee was appointed to solicit funds for the purchase of lots on which to build a church on the corner of 7th and Main Streets. Work began in October with the first service conducted the first Sunday in January 1893. Build at the cost of $3,200 by S.J. Harris, it was a fully furnished frame structure with two classrooms, a vestibule, main auditorium with a large alcove that could be closed off by wooden doors. There was a belfry with a bell and a baptistery. Previous baptismal services had been conducted in Beaver Creek eight miles north of town or at a lagoon west of town (next too Midwest Mixer, formerly Long's Repair). At one time, a wooden walk was built over the water with steps down into the water at the end.
There were several years of drought, dust, and grasshoppers dwindling the population to around 700 people in town. Things began to improve enough that in 1907 the congregation was able to built a parsonage at 701 College Street. It had seven rooms, a well and a pump, and cost almost $2,000. The congregation continued to grow and in 1917 the frame church was raised and a basement build under it to add a kitchen, lavatory, classrooms and auditorium for the Sunday School Departments.
As time passed and the old frame church needed replaced, the congregation felt the cost of a new church was beyond reach. They decided to build the basement first and finish the upper levels as money became available. The basement and heating plant was completed in 1932. Unfortunately, with the Dirty 30's and then WWII, the upper level wasn't completed until 1949-1950 at a cost of $100,000. A light-colored brick building of semi-Gothic architectural design with oak woodwork and individual seats was dedicated debt free on January 22, 1950. A special feature unveiled also was the "River Jordan" scene painted above the baptistery by Rosa (Mrs. Clarence) Dickhut which still remains. Also, a new brick parsonage of the same design was built at 606 Church at a cost of $26,000 and the old parsonage was sold.
Sources
, Scott County Historical Society. History of Early Scott County. Edition 1. Volume Vol. 1. Scott City, Kansas. Scott County Historical Society, 1975.
, Historian Committee. First Christian Church; 125th Anniversary 1887-2012. Edition 1. Volume 1. Scott City, KS. Anniversary Book Committee, 2012.
Image Sources
Scott County Historical Society

Scott County Historical Society

Scott County Historical Society

First Christian Church