Amy Glines Marvin House
Introduction
The lot that the Amy Glines Marvin House stands on was originally deeded to Amy Marvin from the Trustees of the First Presbyterian Church for $500. Amy built a smaller house on this lot than what is there now. Under new ownership, the home had major renovations done, including expansion.
Images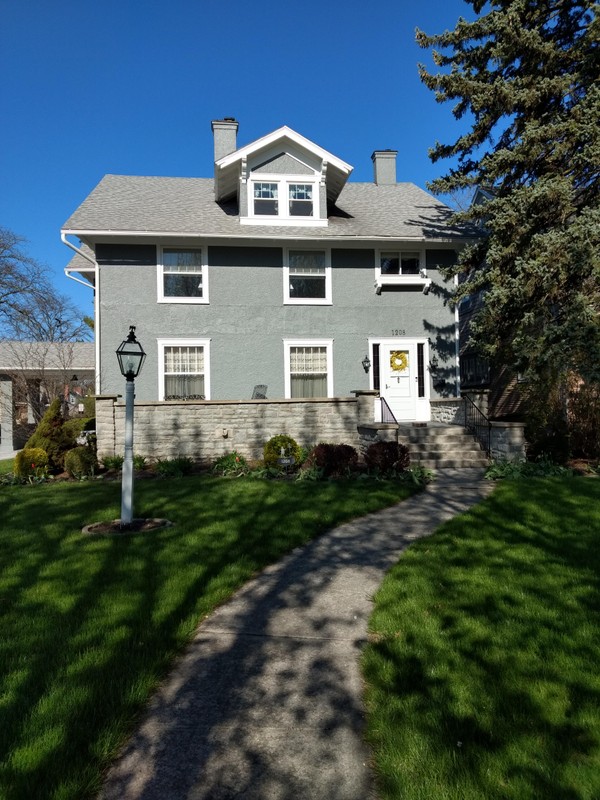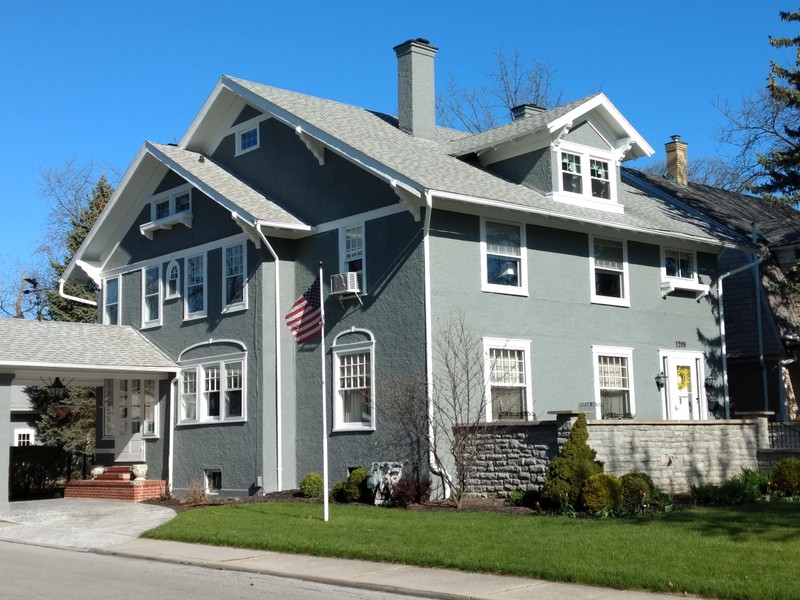 1208 South Main Street Circa 1900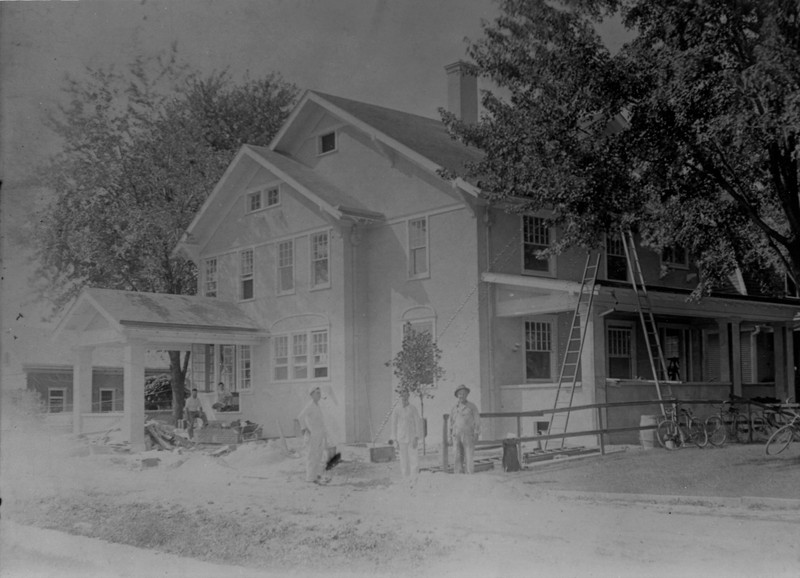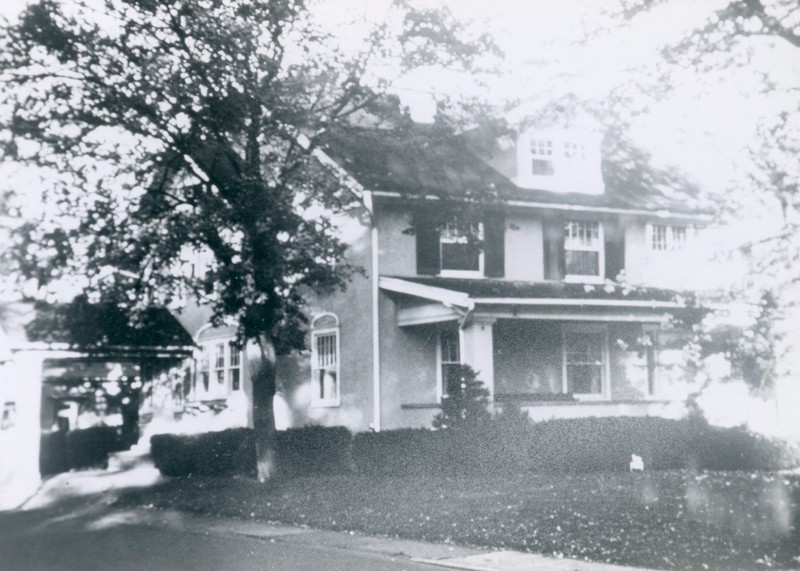 1208 South Main Street Circa 1987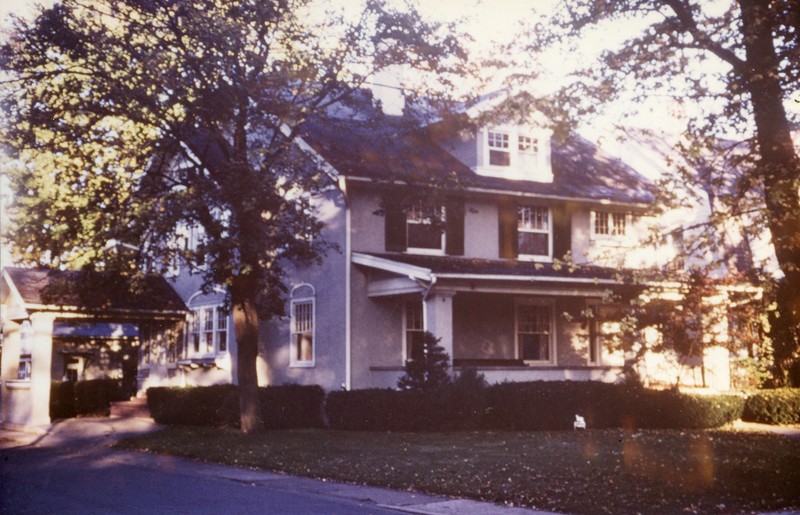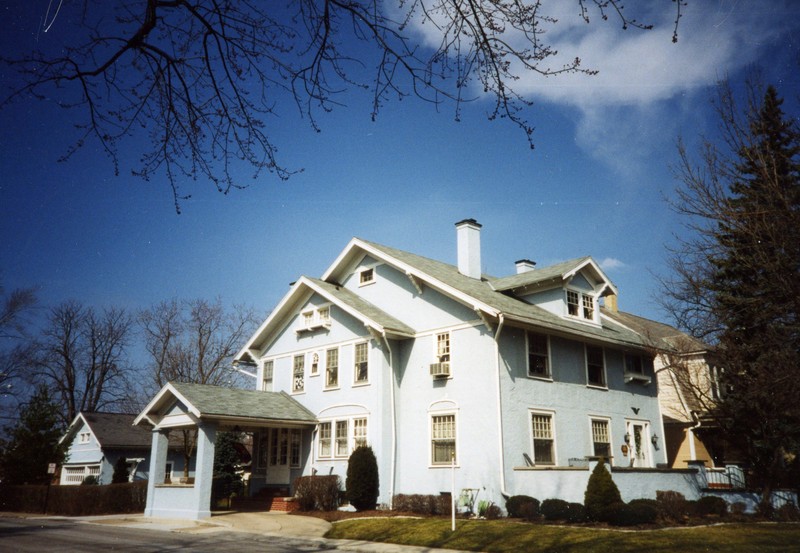 Backstory and Context
Amy Gline's husband, Ancil E. Marvin, was born on May 12, 1836 to William and Mabel Roberts Marvin. They moved to Hancock County when it was still wilderness. Ancil served in the Civil War after working for the family's sawmill business. He gave up the family business in 1868, and started selling wholesale liquor in Findlay. He was a prolific businessman and has been identified in historical records in association with the commercial growth of Findlay. Because of his success, he was able to amass significant amounts of property. Ancil bought the Humphrey House in 1888 for $35,000. His plan was to turn it into a first-class hotel for only $25,000. However, a gas explosion in 1891 set him back a little bit, but he was able to rebuild the building and it became the Marvin Hotel.
Ancil married Margaret Hallowell on March 5, 1867. They had six children together. Margaret passed away on April 1, 1895. Ancil was remarried in November of 1896 to Mrs. Amy Glines. Amy was a divorcee with two adults daughters. Ancil passed away on September 1, 1899. Amy inherited this lot and built her house in 1902. Carrie, Amy's daughter, sold the house to Richard and Marie Berry on January 21, 1905 for $4,000.
Richard J. Berry was born in 1873 in Oil City, Pennsylvania. In 1902, he married Marie Dodge from Columbus, Ohio. Richard then joined The Ohio Oil Company, which later became Marathon Oil. He was also both vice president and president of the First National Bank. Richard and Marie had one child named Richard J. Berry Jr. Richard was killed at the age of seven in a tragic accident a few houses down from his own when his bike slid underneath a streetcar.
Richard Sr. belonged to the Put-Han-Sen area Boy Scout Council and had great interest in the program. Richard and Marie donated 80 acres of land located five miles south of Findlay to be used as a Boy Scout camp. It is known now as Camp Berry. In memory of their son, they donated a pipe organ to Trinity Episcopal Church. Richard passed away on November 16, 1933 in Fort Worth, Texas. Marie passed away on on February 27, 1940 in Tulsa, Oklahoma. Before her death, Marie created a scholarship for graduates form Hancock County schools to help further their education. This scholarship is still in existence. The Berry's left the home to Richard's secretary at The Ohio Oil Company, Edward Redpath.
Edward was born on August 4, 1884 in Evanston, Illinois. He married Rebea Martin on June 14, 1917. Rebea was born on July 4, 1891 to Dr. John C. and Martha Routson Martin. Edward entered The Ohio Oil Company in 1905 as secretary of the company. He later became assistant corporate secretary and in 1951 was elected executive vice president. Edward and Rebea had two children Suzanne (Libbe) and John B. Redpath.
Rebea sold the home to William and Martha Nolan on October 10, 1967. The Nolans found a safe under the stairway that contained wine and liquor. They also removed the roof over the front porch. In 1976, the home was featured on the Findlay Historic Homes Tour. William and Barbara Schwind bought the home on August 27, 1976. they then sold the home to Don and Elizabeth Sailors on December 12, 1978. Dr. David and Betsy Goodman bought the home on August 1, 1983 and sold to current owners, Christopher and Mary Beth Hammond on January 5, 1994.
Sources
Paul, Rosalinda and Pat Bauman. Families and Facades: The Architecture of Findlay's Historic South main Street and the Families Who Lived There. Allegra Print & Imaging, 2006.
Image Sources
Hancock Historical Museum Archives

Hancock Historical Museum Archives

Hancock Historical Museum Archives

Hancock Historical Museum Archives